So, imagine you're taking a pleasant boat ride through the Pirates of the Caribbean ride at Disneyland.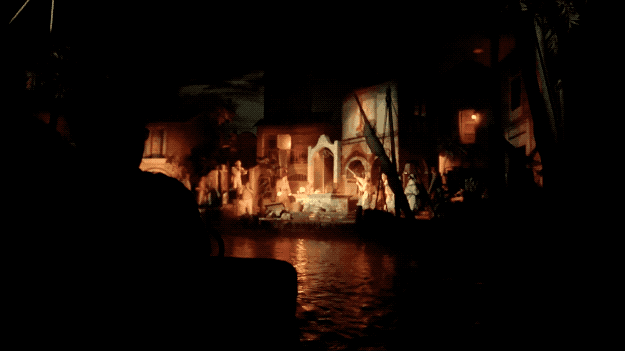 You round a corner and, suddenly, you see...THIS: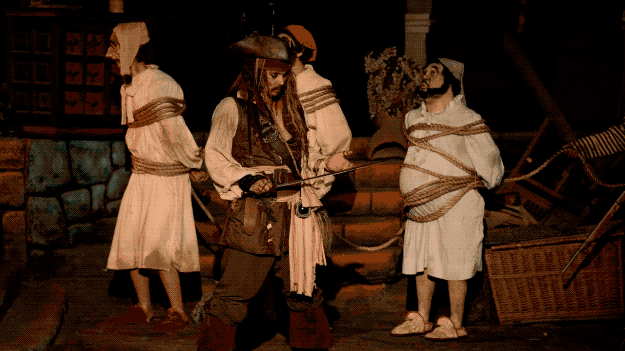 But then this very lifelike "animatronic" suddenly starts jumping around and saying ~off the cuff~ dialogue, and you're like, "WAIT, that's a really good character actor."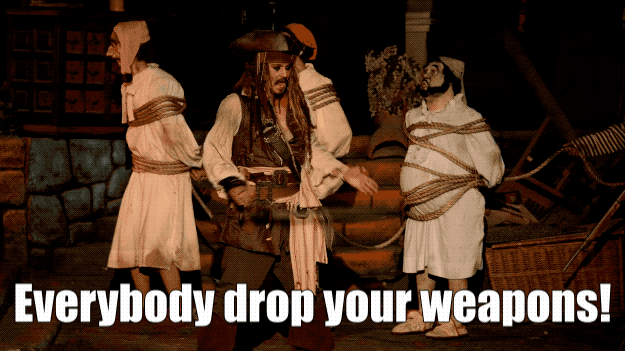 And then you get closer and you're like, "Oh, SHIT, that's ACTUALLY Johnny Depp!!!"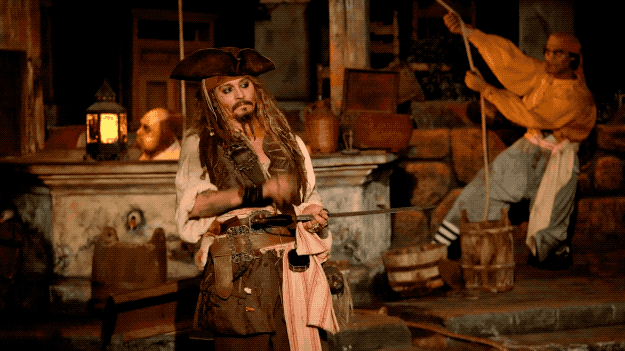 Well, a few days ago, several very lucky park-goers got to enjoy this once-in-a-lifetime appearance of Johnny Depp in full Captain Jack Sparrow regalia. And here's the official video Disney just released of the best moments:
Johnny really hammed it up with fans and OBVIOUSLY they loved every moment of it.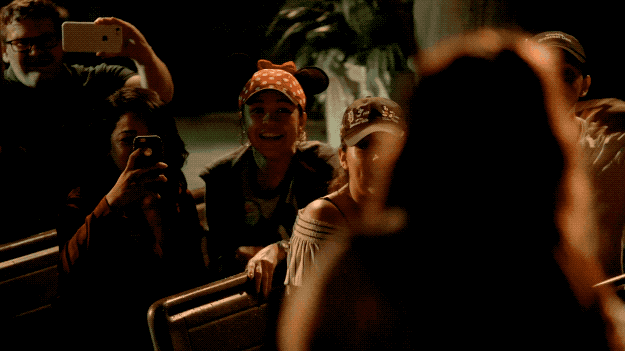 And honestly? This would've 100% been me: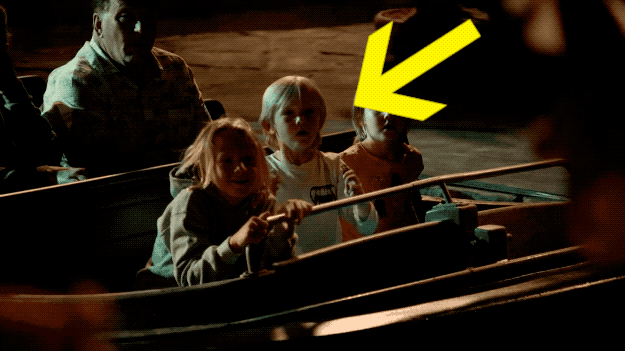 UH-mazing.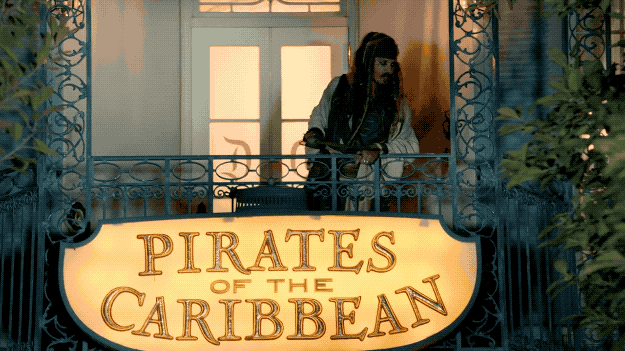 And we can ALL see Captain Jack Sparrow again in Pirates of the Caribbean: Dead Men Tell No Tales on May 26! Savvy?