Henry Cavill Appears To Grow A Beard In Seconds In "Mission: Impossible" And It Will Kinda Freak You Out
Mission: Impossible — Growout
First things first, folks. If you haven't seen Mission: Impossible – Fallout yet, do yourself a favor and remedy that, like, now. But only if you like fun, action-packed movies with plot twists and Henry Cavill's glorious arms.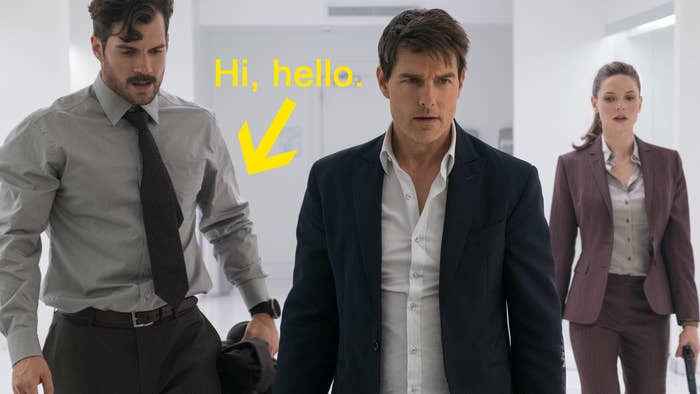 Specifically, it looks like he grows his beard and ALSO a shirt pocket in just a few seconds?!
Here's a GIF on repeat for your viewing pleasure:
Some people on Twitter chalk it up to Cavill being a ~superhero~.
While others would like science to explain (please!).
Either way, people CANNOT stop watching.
We know Cavill's face is no stranger to a little CGI-alteration, like when his mustache magically disappeared in Justice League.
Cavill himself has actually seen the GIF and told Fox 32 News, "It's because I punch SO hard when reloading my fists, that I actually grew a beard in that moment. I made facial hair history."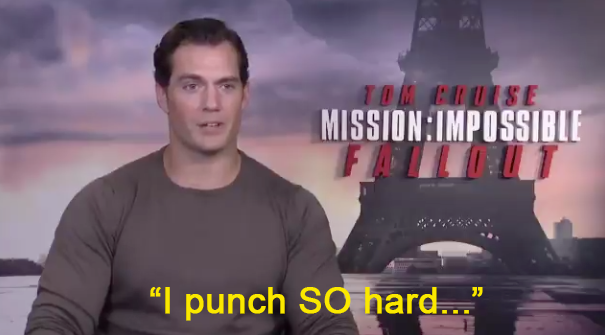 There's probably some BORING explanation like "weird lighting," but...come on, we can't totally rule out witchcraft either, right?