What's this? What's this? It's the 20th (yes, 20th!!!) anniversary of Disneyland's Haunted Mansion Holiday celebratingTim Burton's The Nightmare Before Christmas! So, in honor of this special occasion, here are some interesting behind-the-scenes facts about the Haunted Mansion...because life's no fun without a good scare...
1.
The Haunted Mansion is the only attraction that's located in four different "lands" across four different Disney Parks.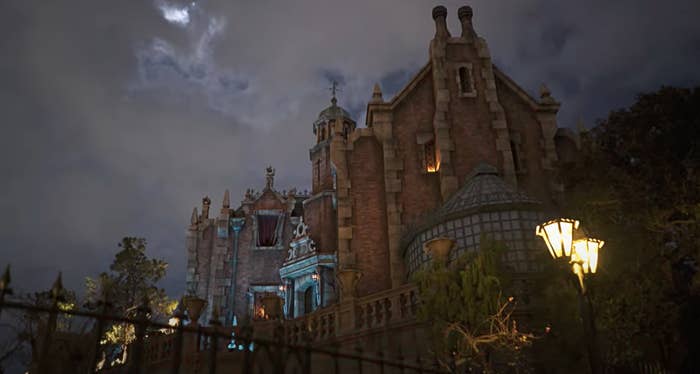 2.
The ride was in development for years — dating back to the late '50s. The facade of the mansion was completed in 1963, but the ride itself wouldn't open until 1969.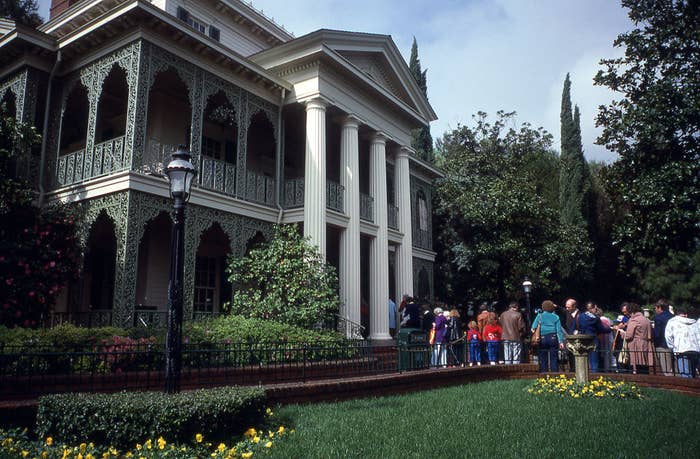 3.
When they finally built the Haunted Mansion, Imagineers created two of everything (props and animatronics, etc.) for Disneyland and Disney World because the Magic Kingdom was already under construction and would have its own version of the attraction as an opening day ride.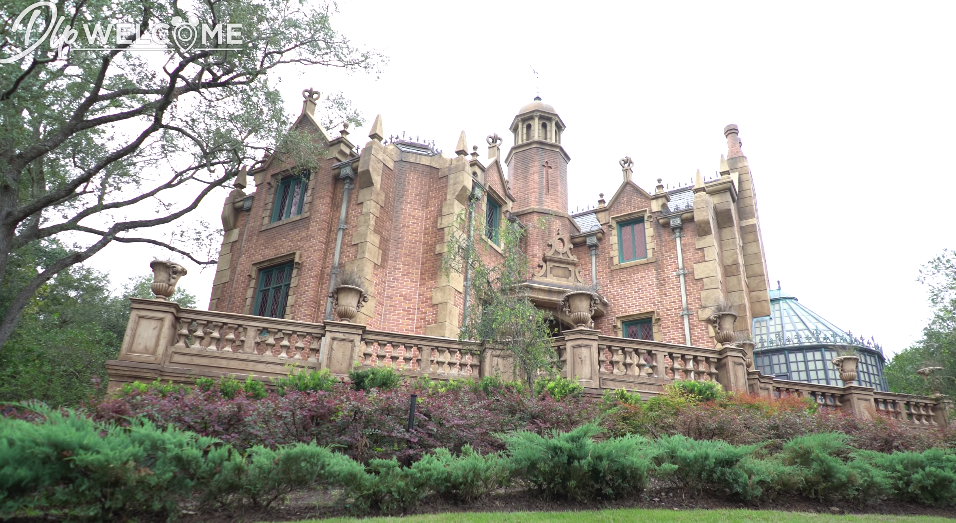 4.
The idea to do an overlay on the Haunted Mansion first came about when Imagineer Steve Davison was walking by it and said, "Oh, what would it be like if Santa landed on that house? What might it be?"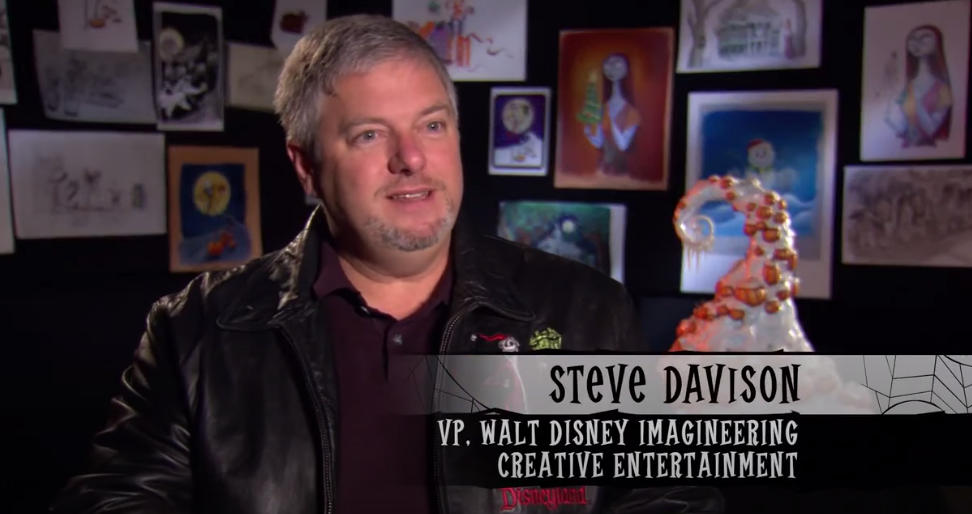 5.
Disneyland and Tokyo Disneyland are the only two parks that get the Haunted Mansion Holiday overlay.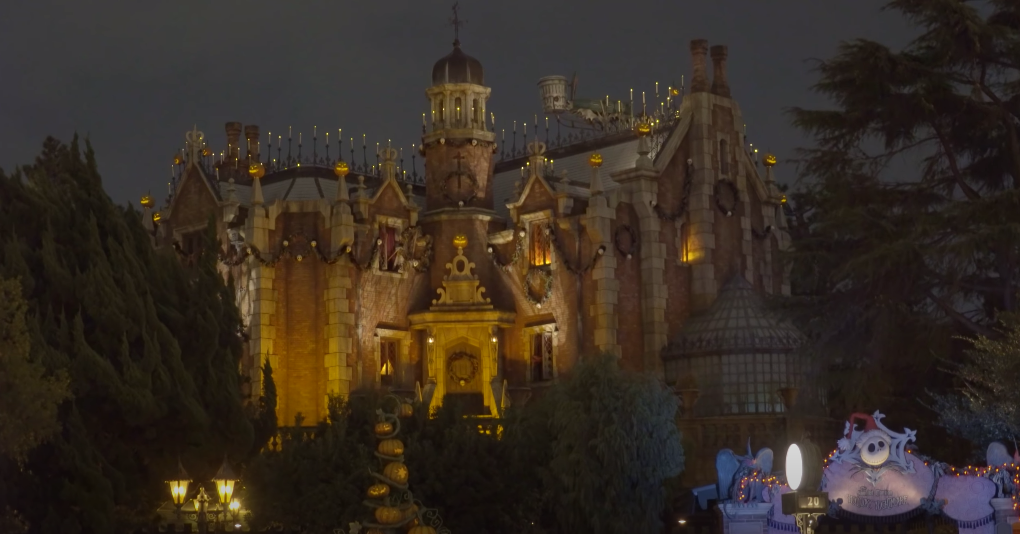 6.
When it first opened in 2001, Imagineers were originally nervous that the overlay would not be well received by guests since it was changing one of the park's most iconic attractions.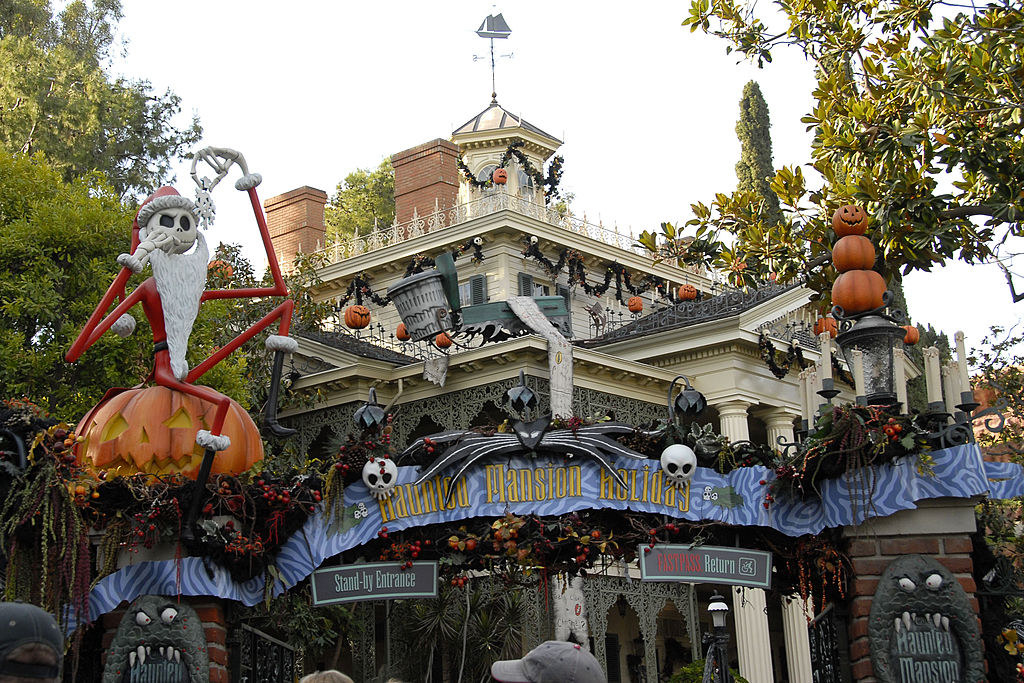 7.
Because it's so difficult to put the Stretching Room portraits back on if they're taken down, the Imagineers instead overlay the Nightmare Before Christmas-themed portraits over them.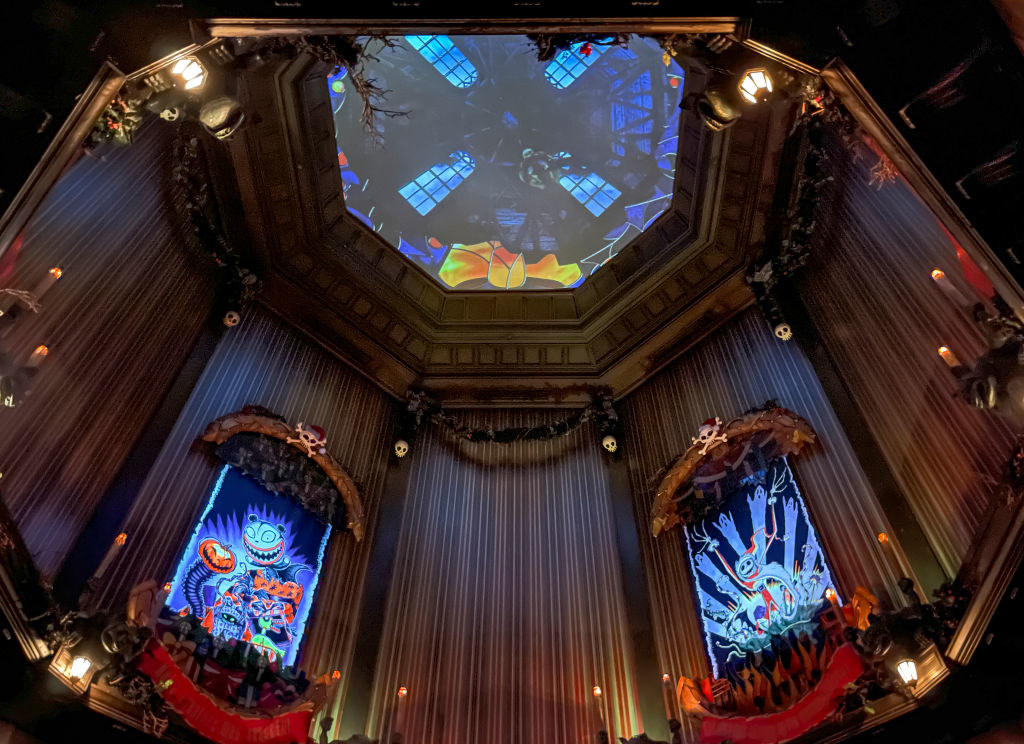 8.
A brand-new Gingerbread Mansion is created EVERY YEAR to display inside the ride's Grand Hall scene during Haunted Mansion Holiday.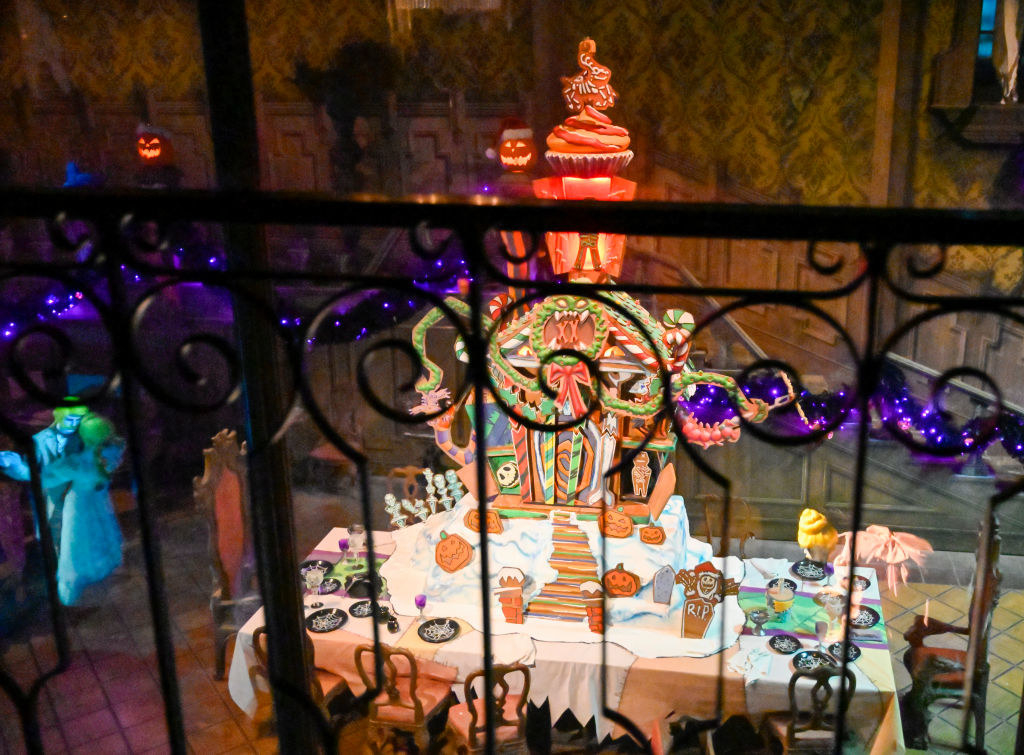 9.
And this year's features a lot of double X's in the design, which is meant to be a nod to the Roman numeral 20 and also the XX used to draw cartoon eyes when a character "kicks the bucket."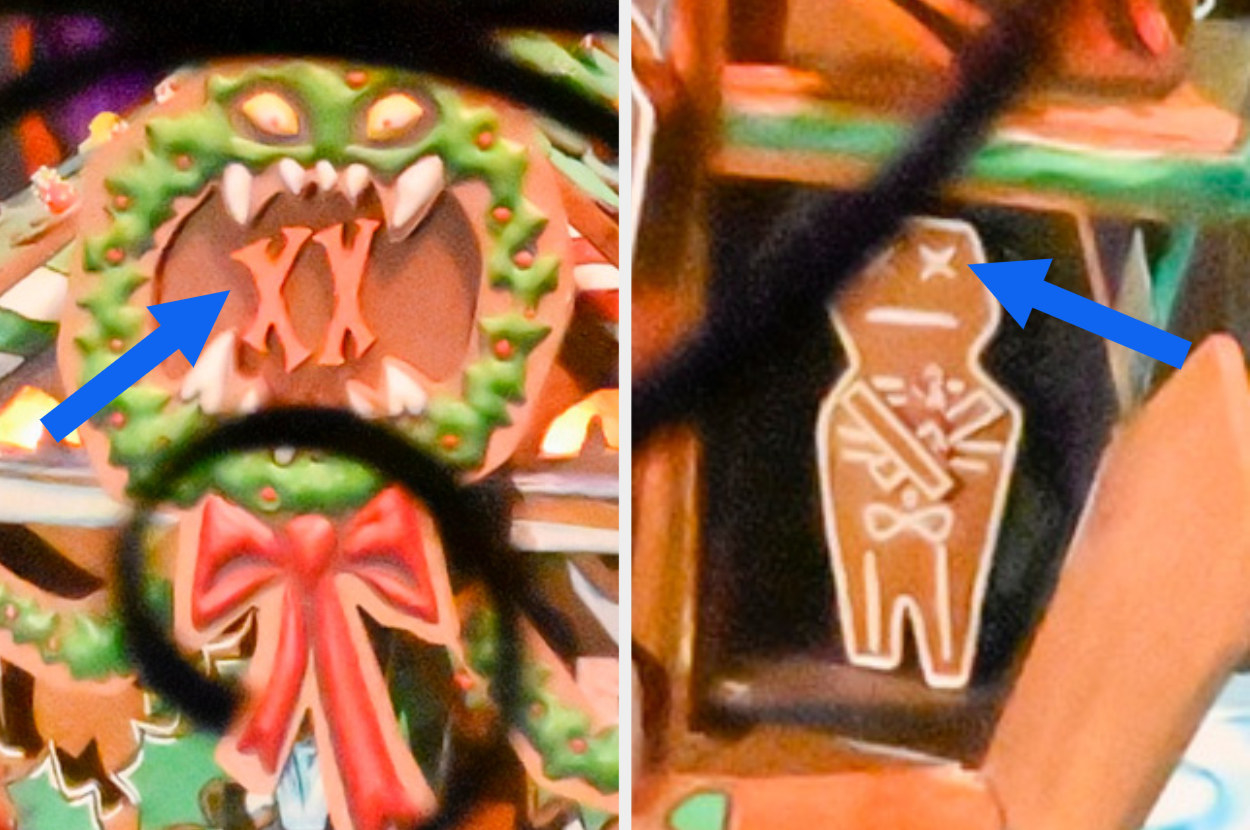 10.
During Haunted Mansion Holiday, Disney Imagineer Kim Irvine — who is the daughter of the original Madame Leota — gives a spirited performance as everyone's favorite psychic, floating inside the Haunted Mansion's Crystal Ball in the Séance Room.
11.
It takes Disney's team nearly 7,500 square feet — almost the size of TWO basketball courts — of "snow" to transform the graveyard into a spooky winter wonderland.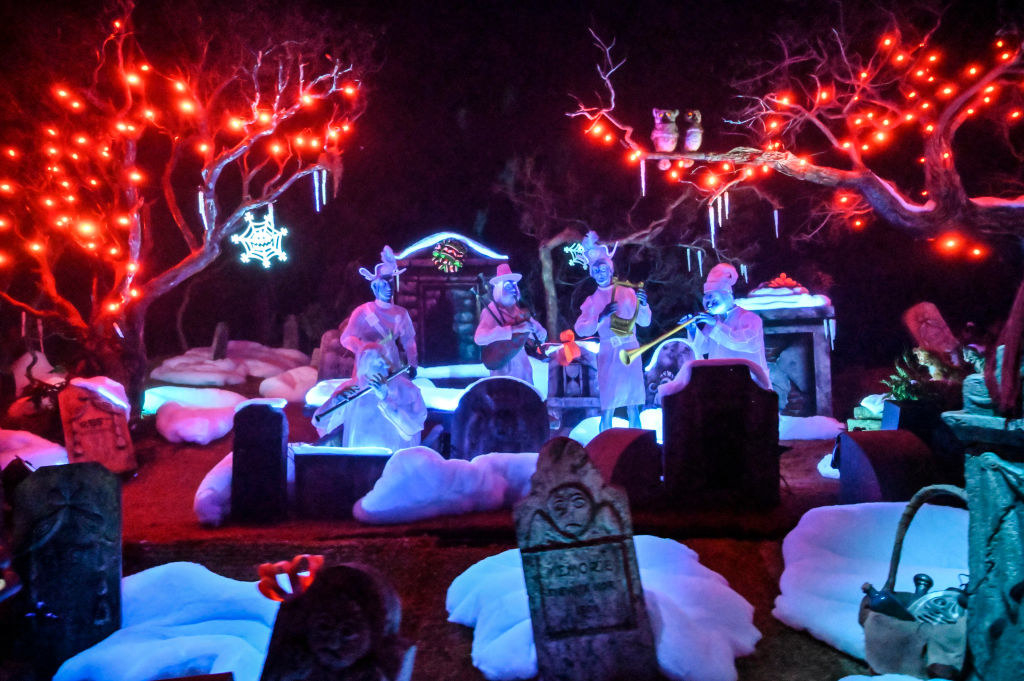 12.
The animatronic of Sally in the cemetery scene is a more recent addition. She was added in 2016, for the overlay's 15th anniversary.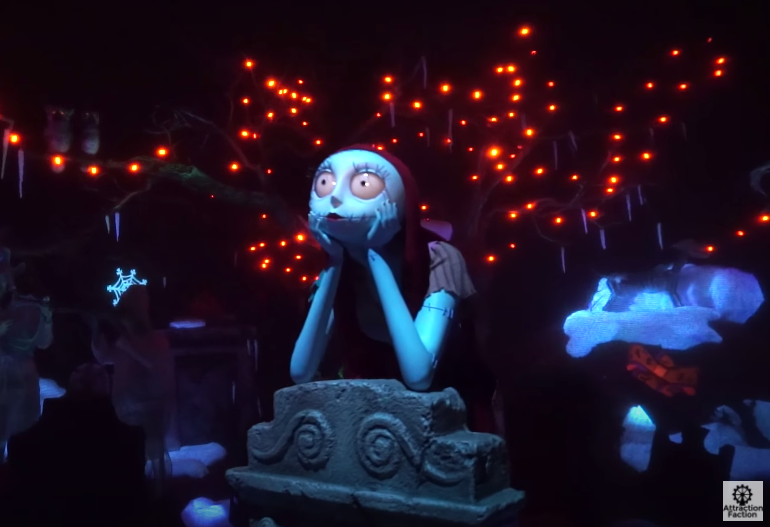 13.
And lastly, the Haunted Holiday Mansion has one very famous celeb who hates it: Ryan Gosling.
The Haunted Mansion Holiday is running now through Jan. 9, 2022, at Disneyland Park. And if you want to experience it IRL, you can get your tickets here. Season's Screamings!