23 "Game Of Thrones" Memes From The Season Premiere That Are So Funny They Should Be Illegal
Bran: "Feeling cute. Might sit out in the courtyard staring into people's souls later."
3.
This one about how totally chill and not creepy at all Bran is being: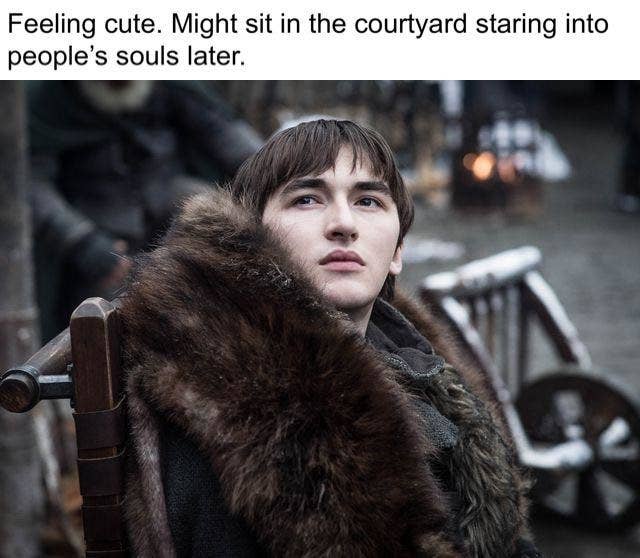 5.
This very good SpongeBob recreation one:
7.
This one that pretty much sums up all our feelings:
12.
And this Curb Your Enthusiasm one, too:
13.
This one about fearing Bran at all times:
15.
This one that sums up Sam's reaction to Dany's ~news~:
16.
This one that has Dany "questioning" that night on the boat:
18.
This one dedicated to Cersei's newly revealed love of elephants:
19.
This one about that LOOK from Drogon:
22.
This one about Jaime second-guessing his decision:
23.
And finally, this one about what to expect in Episode 2: