Because this is Game of Thrones, this probably goes without saying, but...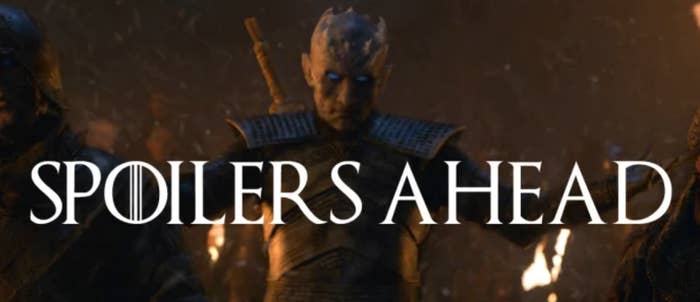 WELP. Tonight's episode was WILD with ALL CAPS. There were goodbyes, hookups, and some sad AF deaths. It was all very upsetting.
But the scene fans were finding MOST upsetting didn't even involve a death! We're talking, of course, about the moment Jon told Tormund to take Ghost north with him...AND DIDN'T EVEN SAY GOODBYE TO GHOST?!?!?!
Like, excuse me, JON?!?!
I...
...I just don't know anymore.
WUT?!
Ghost literally cried out to him.
People truly feel betrayed.
AND JUST SO BROKEN.
Jon may not remember Ghost, but WE ALL WILL. FOREVER AND EVER.