If you're one of the blessed many who've had the chance to see Black Panther, then I probably don't need to explain to you that the badass Dora Milaje are one of the best parts of the movie.
But, we wanted to know a little more about Wakanda's elite warrior team, so we sat down with one of Marvel's Senior Visual Development Illustrators, Anthony Francisco, to find out some behind-the-scenes facts about the Dora Milaje's now iconic big-screen look.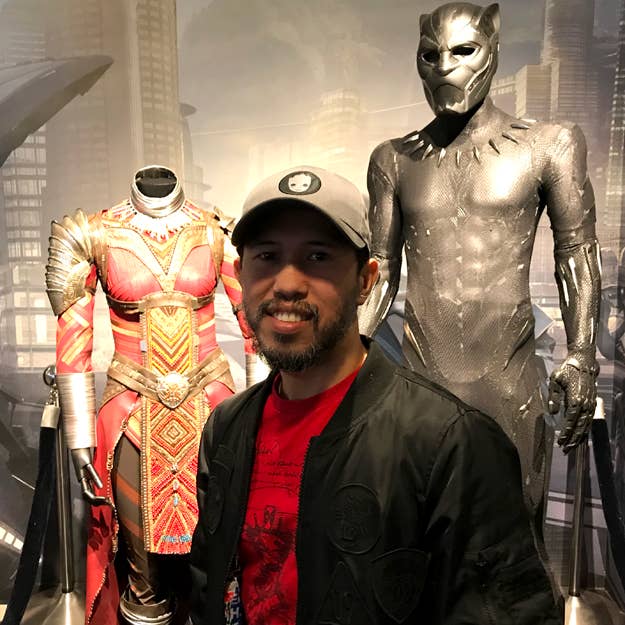 1.
Although there are only a few members of Marvel Studios' in-house Visual Development team, dozens more freelance artists helped design the look for the Dora Milaje.
2.
The Dora Milaje costumes were inspired by a fusion of both African and Filipino artifacts.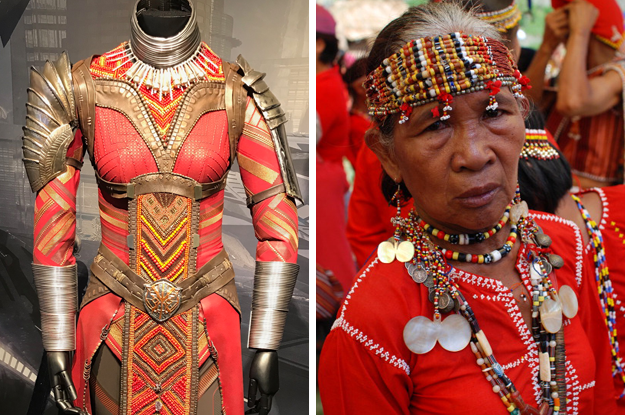 3.
And the tabards were partially inspired by the beading in friendship bracelets, too.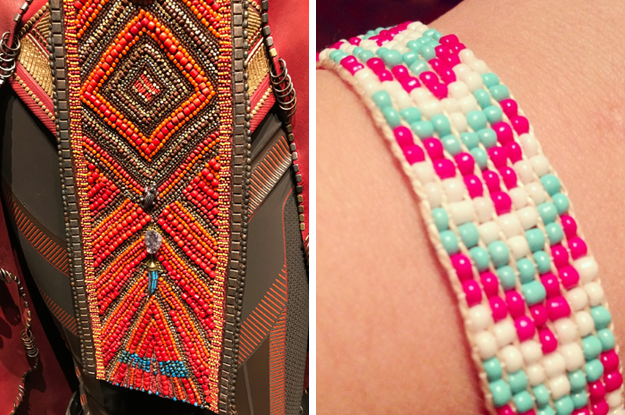 4.
The angles on the costumes' design, like in the shoulder armor, was inspired by the martial arts, in particular the look of samurai armor.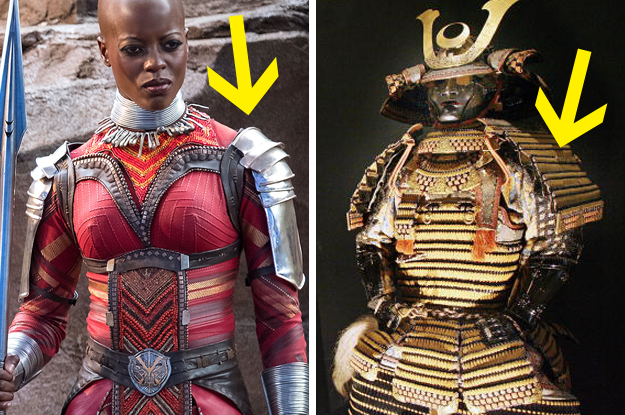 5.
Even the Dora Milaje's split-toed shoes are meant to look like samurai, or even ninja, shoes.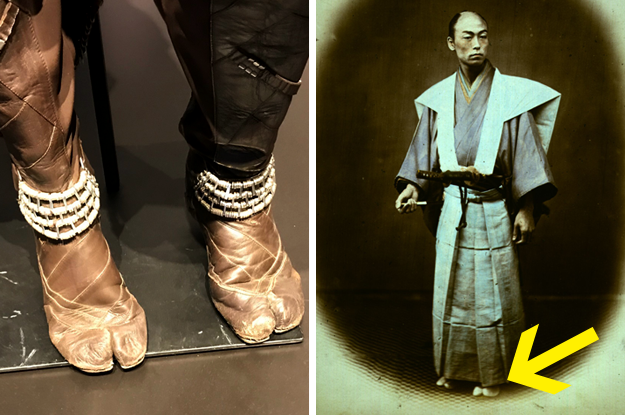 6.
Another inspiration for this unique footwear came from modern day running "toe" shoes.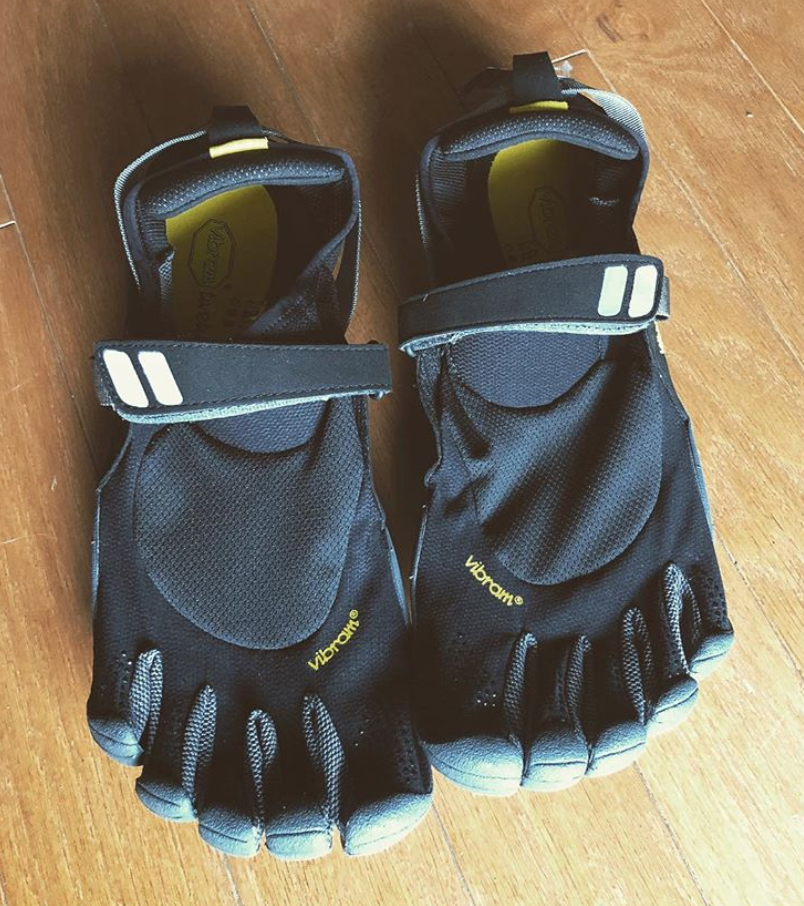 7.
In the comics, there's another version of the Dora Milaje uniforms that are blue and green.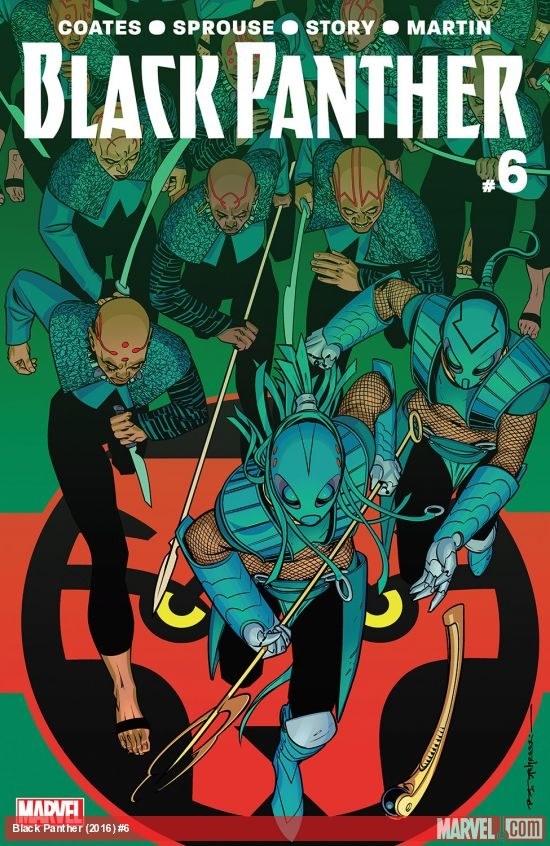 8.
When initially conceptualizing the look for the Dora Milaje, Francisco illustrated a key frame where he imagined Nakia and Okoye "hunting side-by-side like lionesses."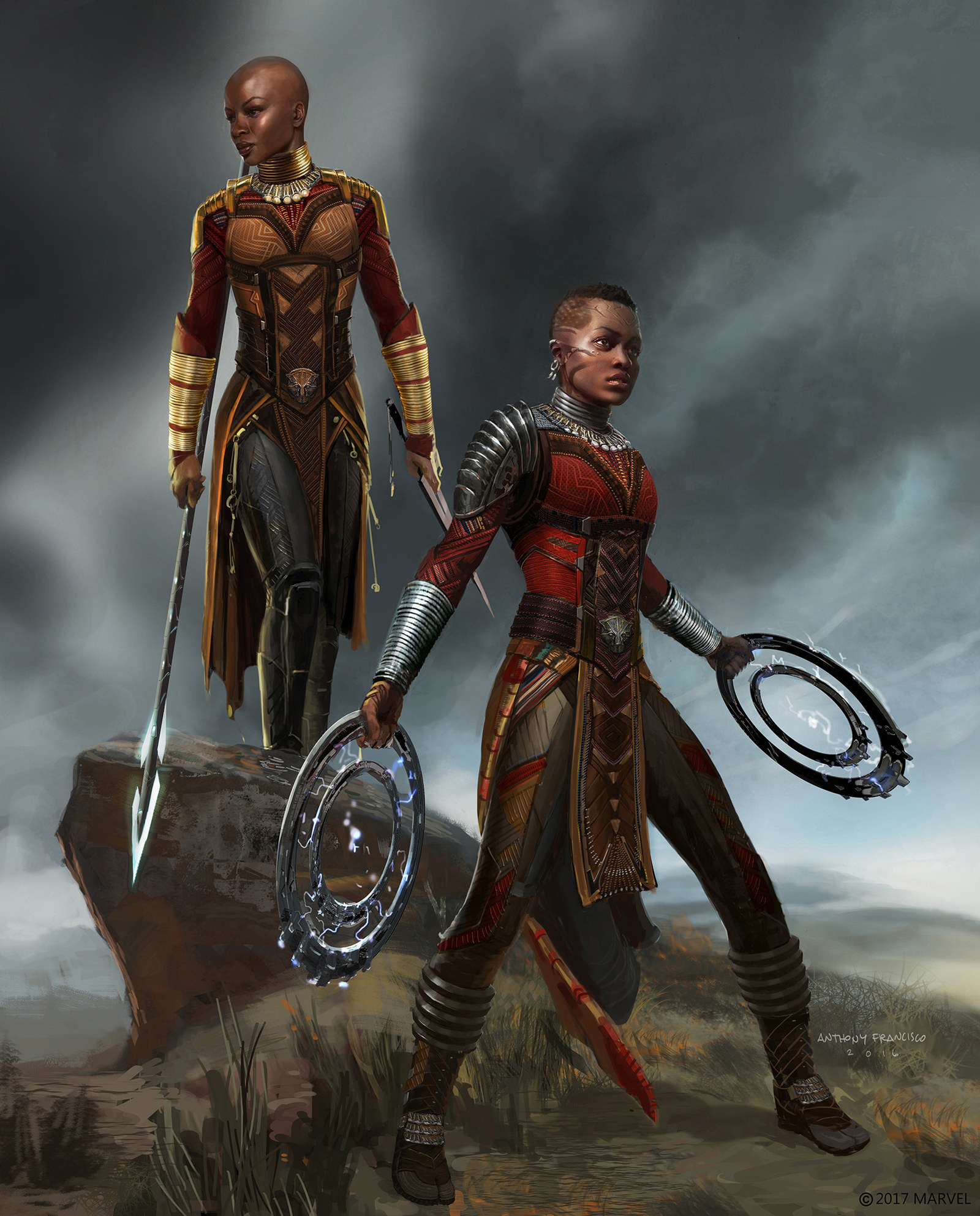 9.
Another influence on the design for the Dora Milaje was the Black Panther costume in Captain America: Civil War.
10.
The Dora Milaje uniforms were designed to be modular, i.e. made from several pieces.
11.
Okoye has gold armor (versus the rest of the elite squad's silver), which denotes her rank as the Dora Milaje's general.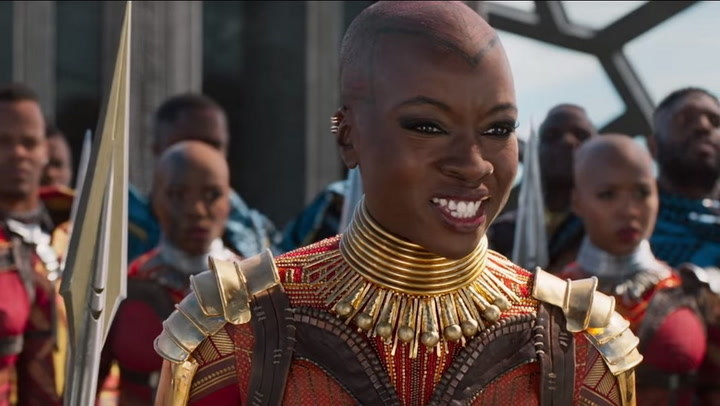 12.
You'll also notice, because she is a superior ranking officer, Okoye's uniform has different coloring and is also a little more ornate.
13.
The pattern and the beading on Okoye's tabard was inspired by a table runner in Francisco's aunt's house.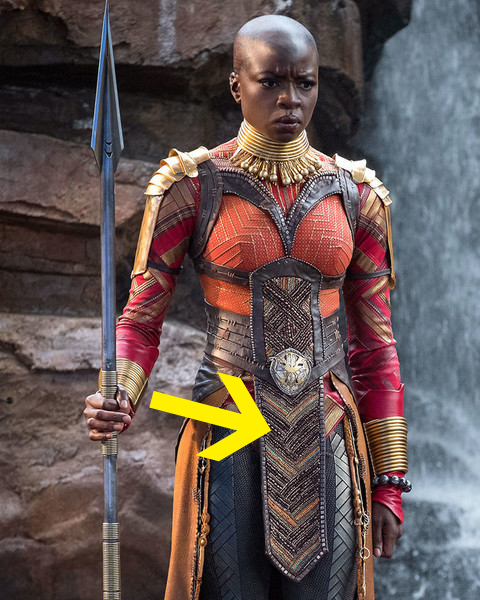 14.
And her chest piece is meant to be like a bullet-proof vest.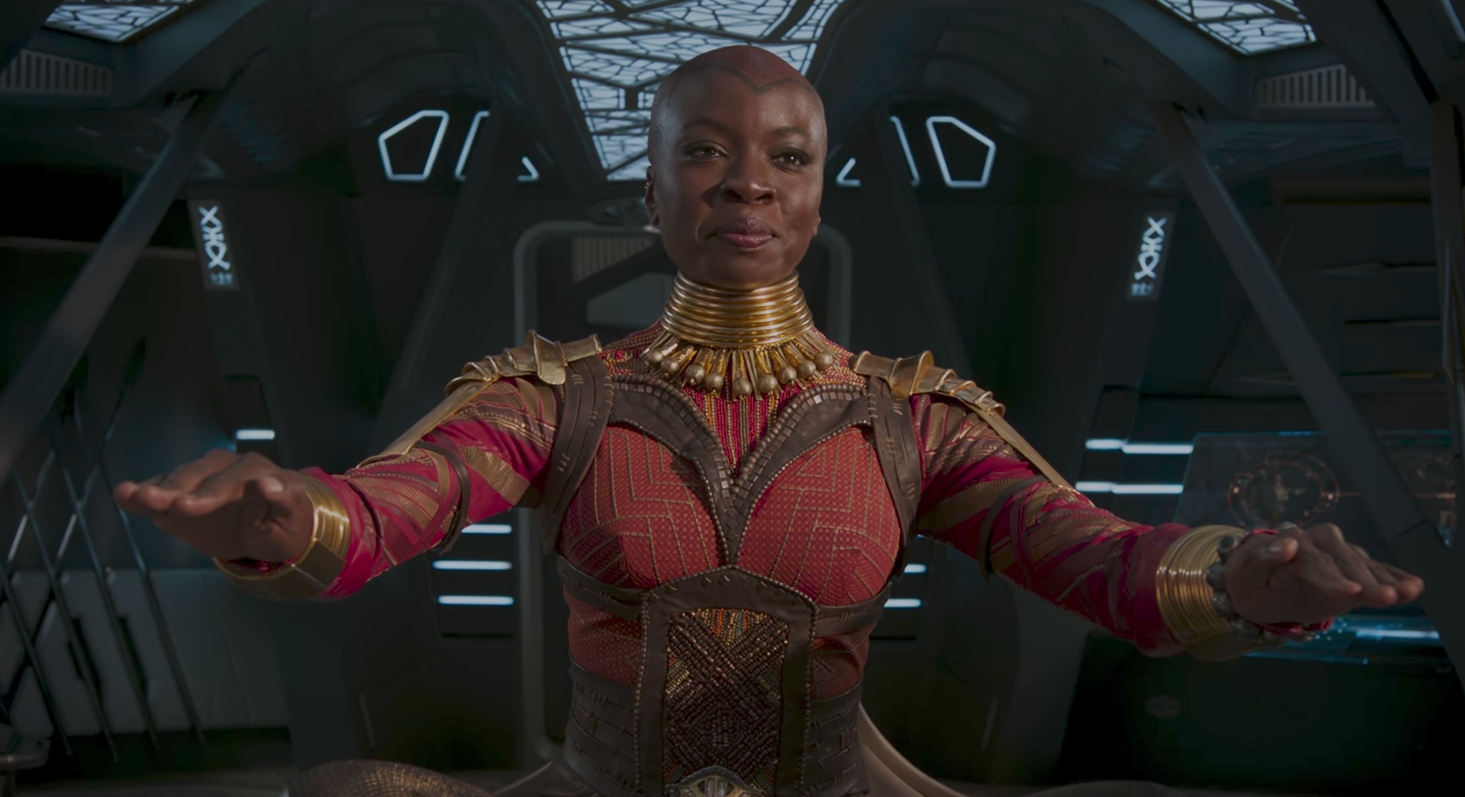 15.
The gold rings on Okoye's uniform are meant to be trinkets inspired by good luck charms from Filipino culture.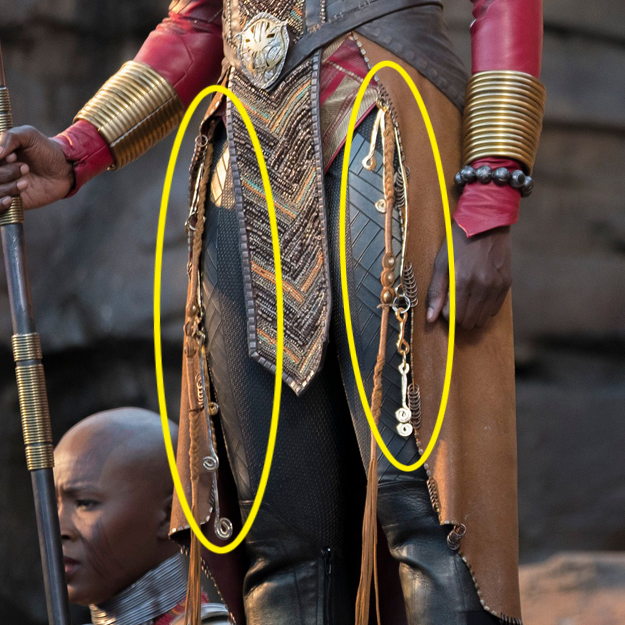 16.
Because Okoye is a traditionalist, Francisco wanted her look to feel symmetrical and have a solid foundation, so the use of a spear as her weapon was very purposeful.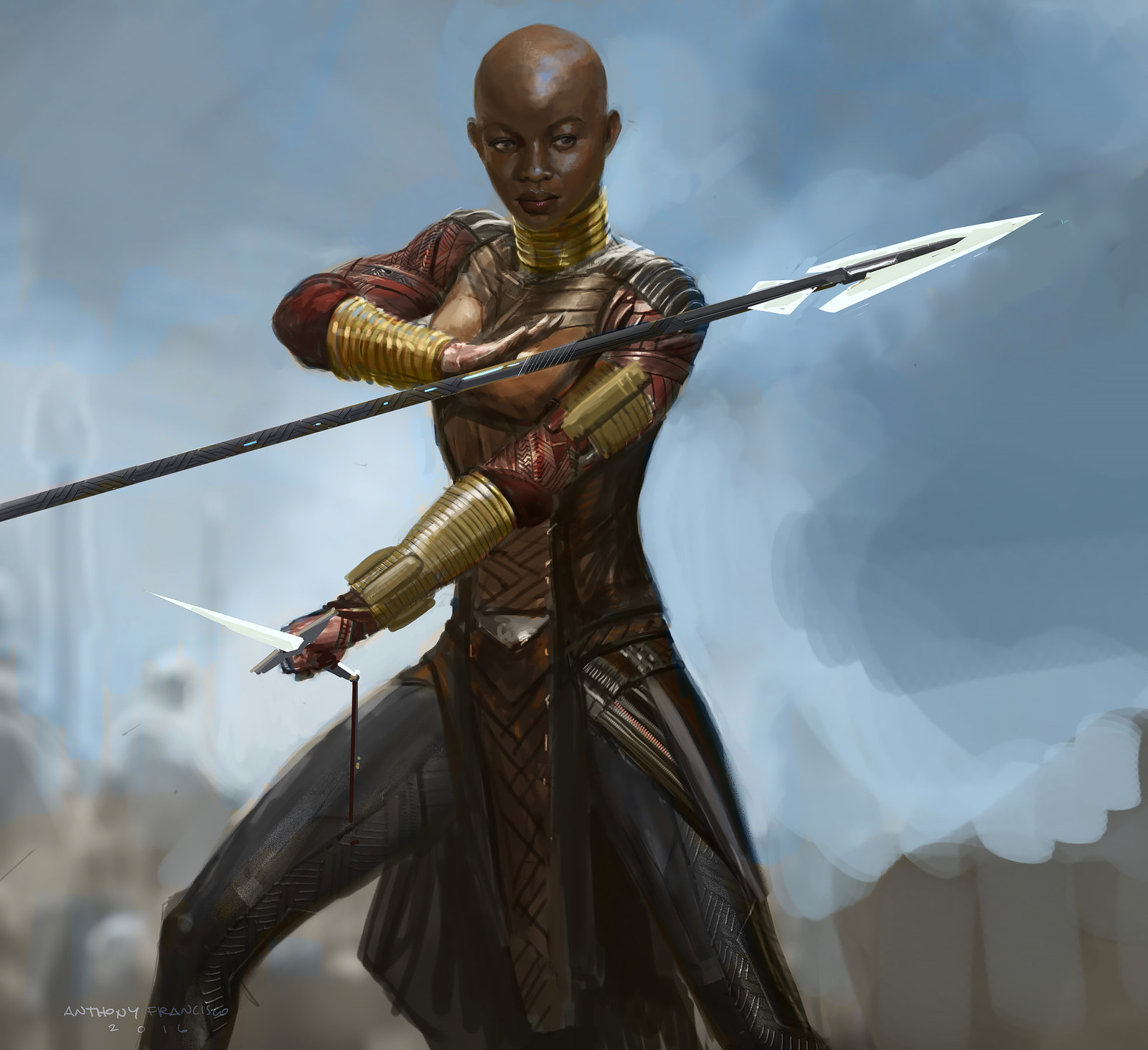 17.
Conversely, when Nakia is in a Dora Milaje uniform, her weapon is a pair of rings.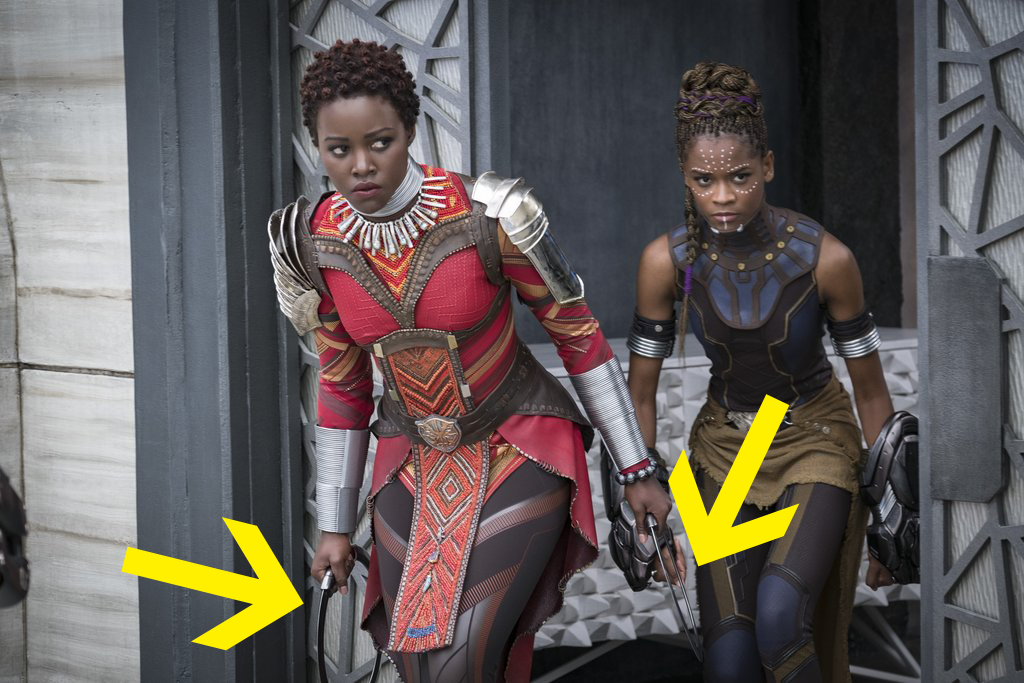 18.
And finally, ironically, when Francisco was creating illustrations of Okoye in the development phase, he had painted Danai Gurira into the character...before she was even cast!