1.
The opening float, Mickey's magical hat, was actually hand-painted and textured with custom iridescent colors.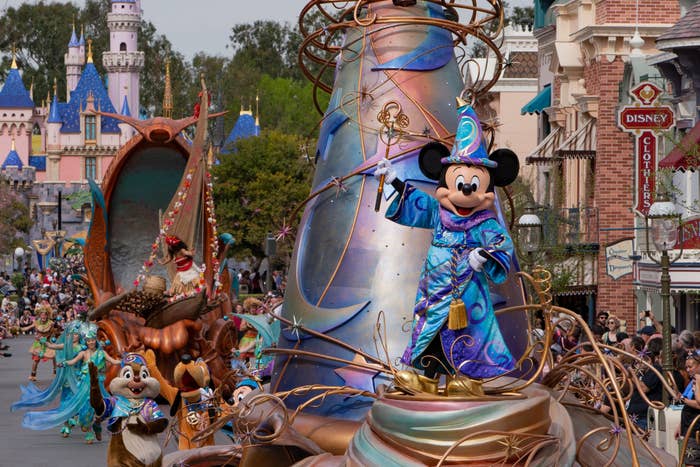 2.
This is the first full-scale Moana-inspired float to be created for a Disney park.
3.
And the wave on the Moana float is inspired by koa wood carvings.
4.
If you look closely, you can see a couple of cameos from Finding Nemo characters in the ocean flow on the Moana float.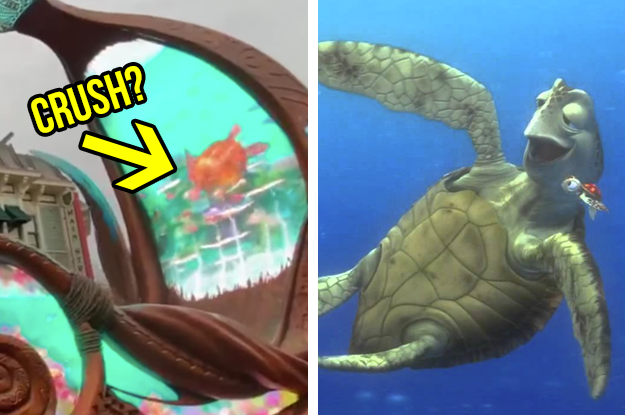 5.
Also, Gramma Tala is represented at the top of the float in her manta ray form, watching over Moana on her journey.
6.
This is also the first time Coco has inspired a float for a Disney park parade.
7.
Miguel's dog, Dante, can be seen transforming from his dog form into his alebrije form as he crosses the marigold bridge.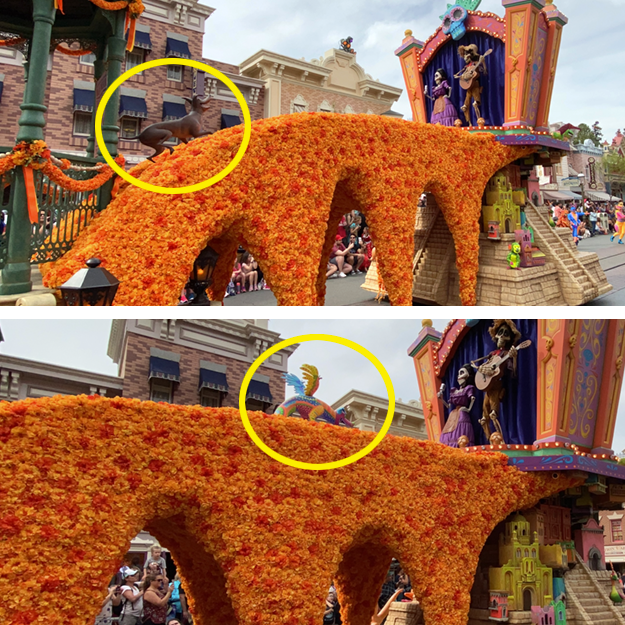 8.
On the back of this float, 12 unique Chihuahuas are part of the singing-dog act from the battle-of-the-bands scene in Coco.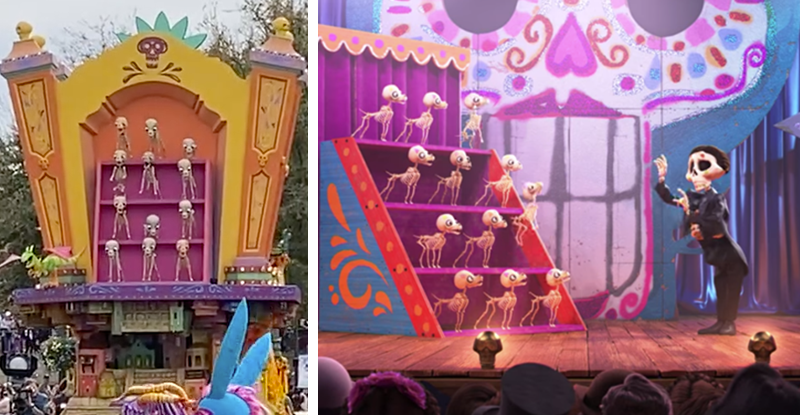 9.
The large snowflake behind Elsa on the Frozen 2 float incorporates the four elemental symbols from the film, representing water, fire, earth, and wind.
10.
Arthur from The Sword in the Stone also makes his official Disneyland Resort debut in the "Magic Happens" parade.
11.
The two squirrels perched on top of The Sword in the Stone float serve as a nod to the sequence in the film where the characters transform into squirrels.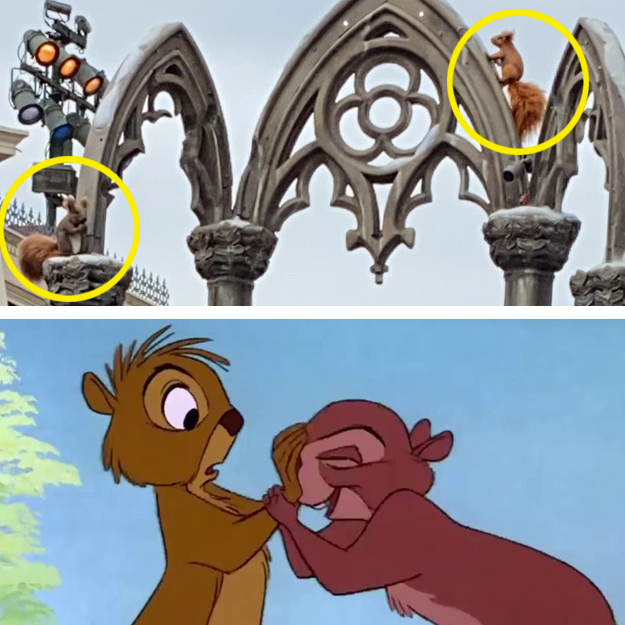 12.
The tree that stands above Tiana and Naveen on The Princess and the Frog float is modeled from an actual mangrove tree.
13.
Princess Aurora wears a special dress that shimmers in pink AND blue on top of the Sleeping Beauty float — a nod to the iconic final scene of the film.
14.
David Petruschin, aka Raven from RuPaul's Drag Race, consulted on the makeup design for "Magic Happens."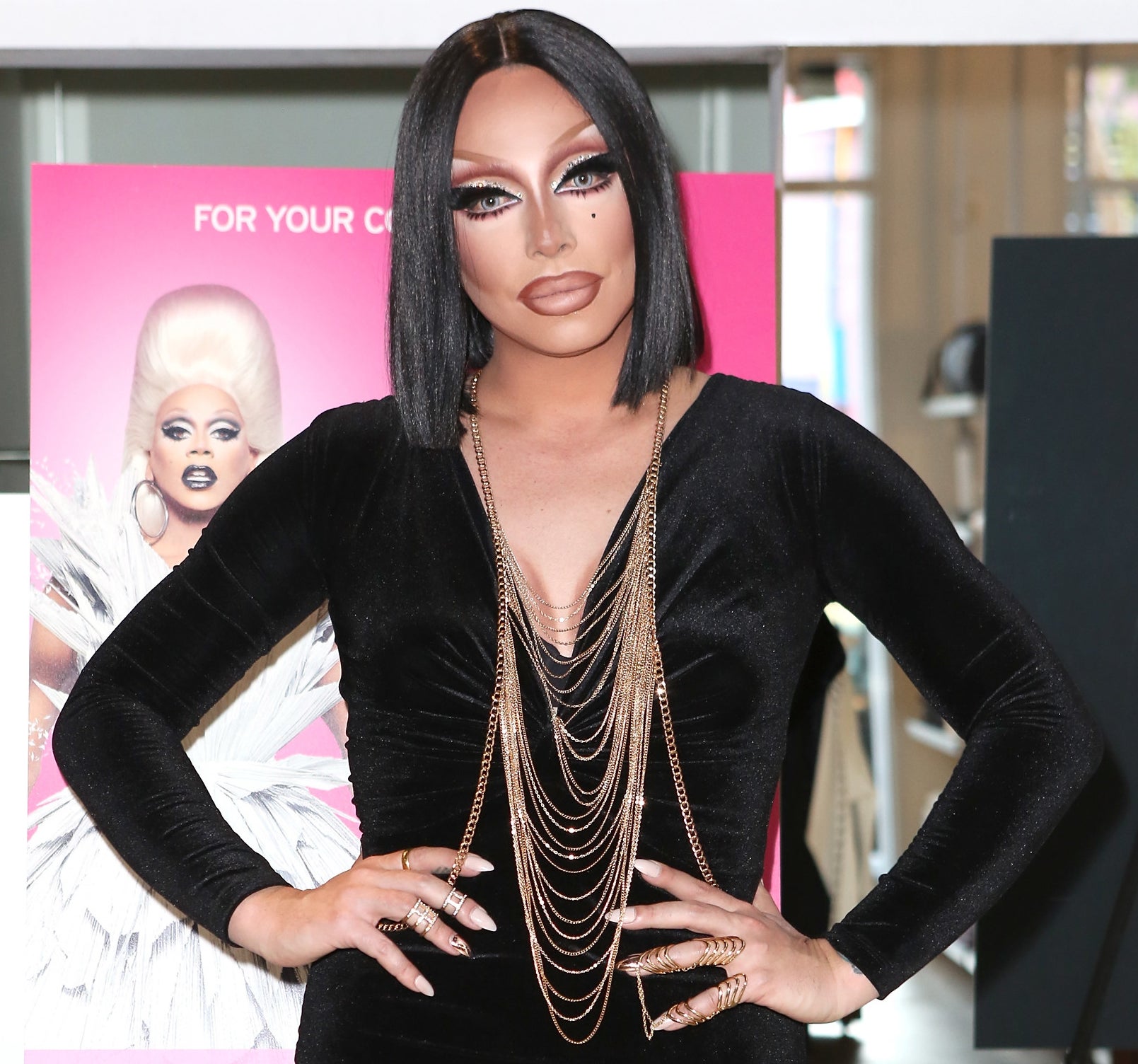 15.
Singer-songwriter Todrick Hall co-composed the musical score and new songs for the parade.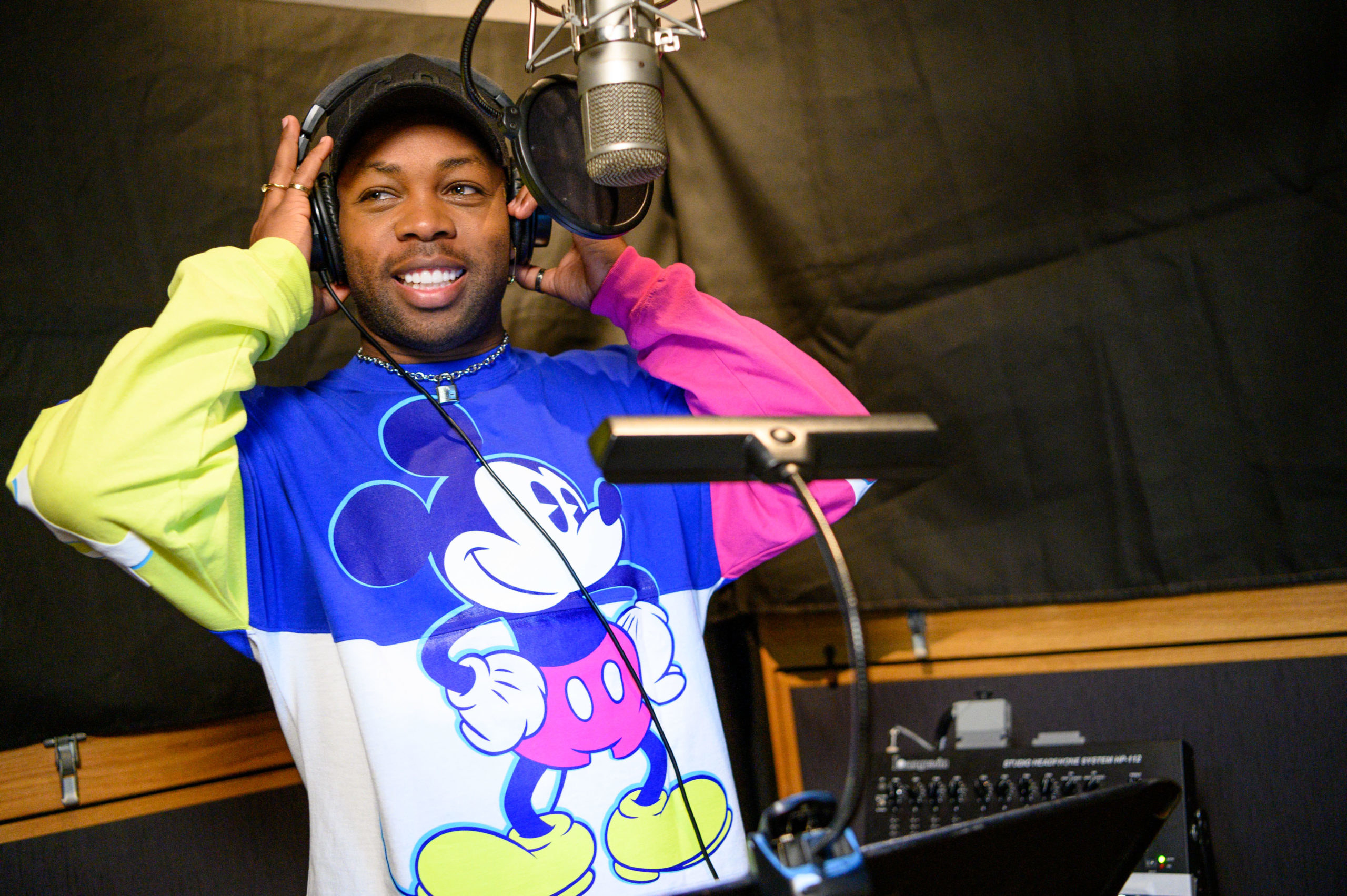 16.
The finale score includes musical nods to past Disney entertainment productions, like the theme from the "Remember the Magic" parade, as well as "Wishes" and "Remember...Dreams Come True" fireworks spectaculars.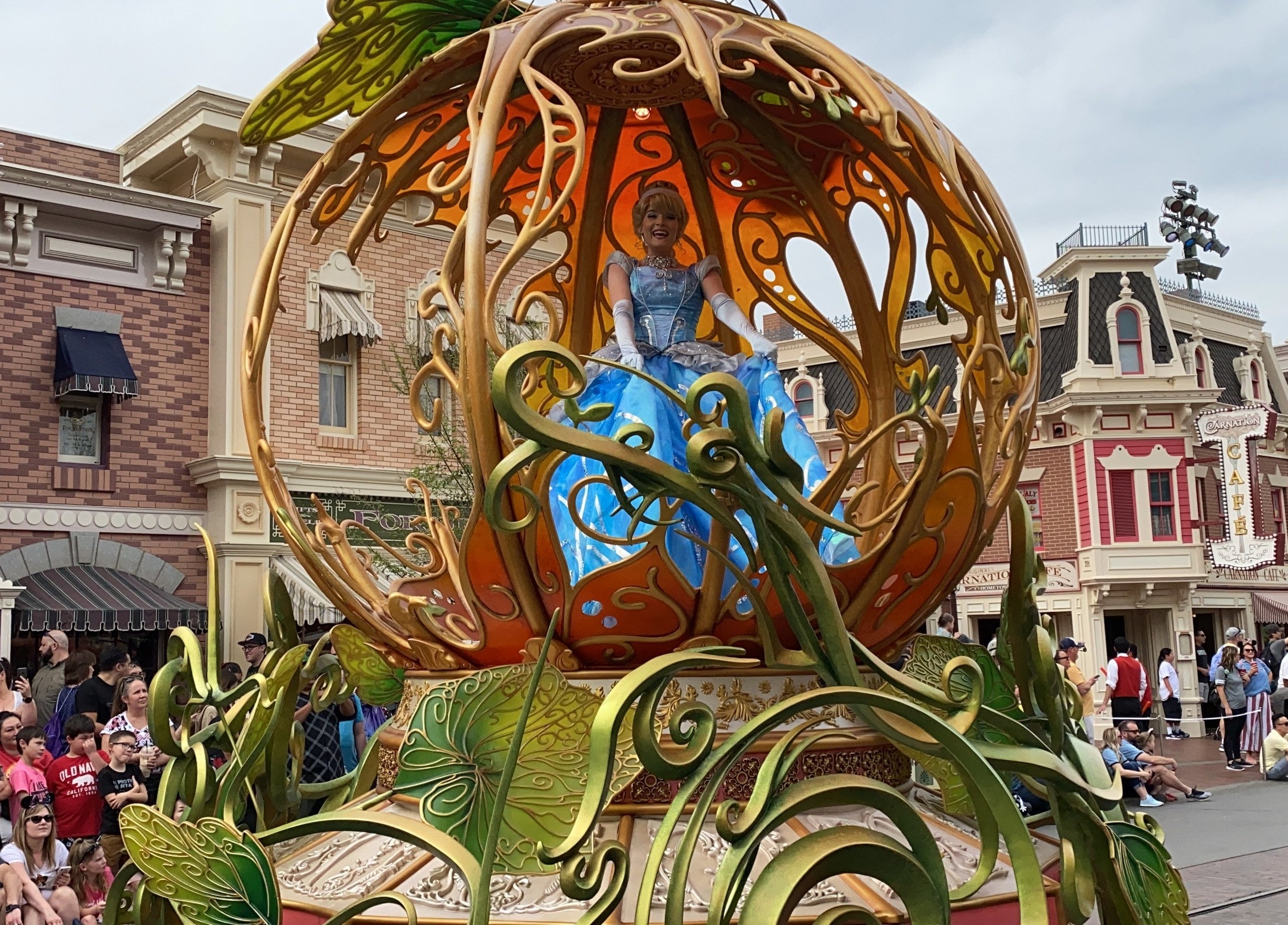 17.
And finally, the lyrics of the opening theme song, "Magic Happens," are actually printed on two of the costumes.