17 Of The Most Instagrammable Holiday Treats At Disneyland This Year
Deck the halls with lots of goodies!
Hello fellow Disney fans! In case you weren't already aware, the most magical time of year has returned to the happiest place on earth...the Holidays at the Disneyland Resort!
FYI, so many favorite traditions have returned this year across both Disneyland and California Adventure, like the "A Christmas Fantasy" Parade, the "Believe...In Holiday Magic" fireworks show, Disney Festival of Holidays, and the motor-themed holiday decor on Route 66 in Cars Land.
And let's not forget the STUNNING Sleeping Beauty's Winter Castle — which is A+++ for the perfect photo op.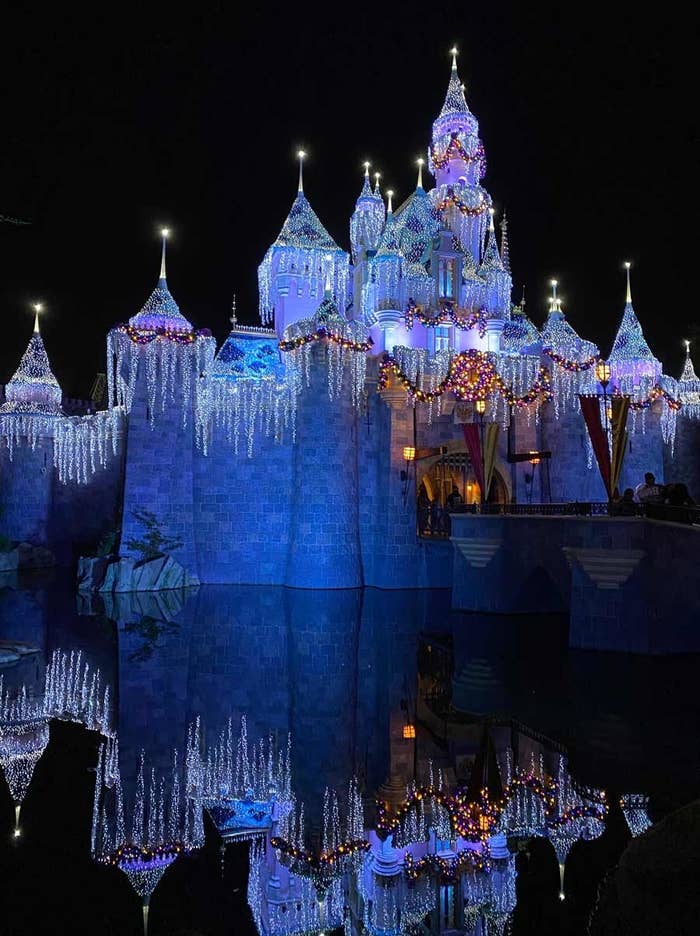 But one of our favorite things to photograph at Disneyland, of course, is the fooooood. And this year's Holiday food did not disappoint. Here's a look at some of the best and most Instagrammable foods for 2021:
1.
This Christmas Brownie with white chocolate mousse, holiday sprinkles, and decorations that are honestly ALL so good: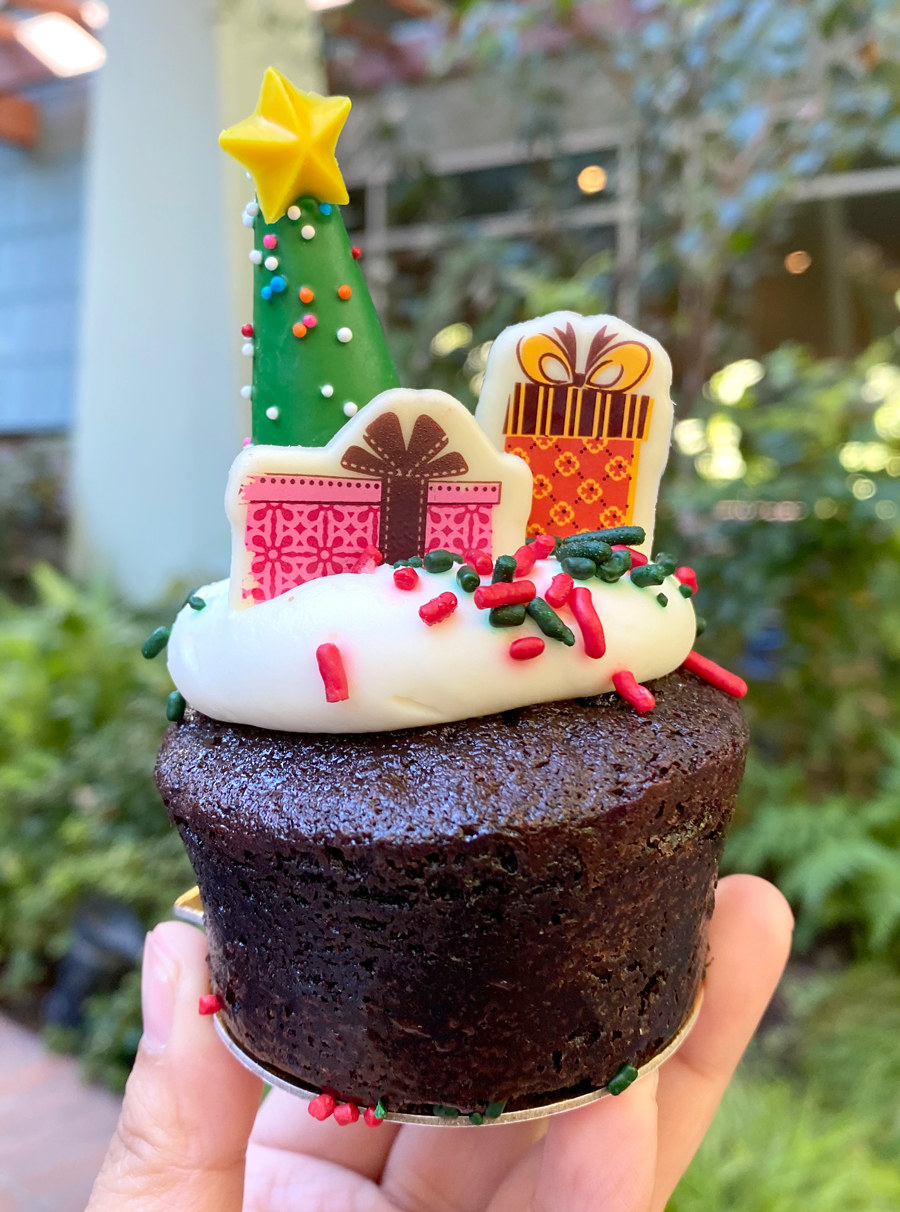 2.
This Mickey Gingerbread Crispy treat that's almost too cute to eat (ALMOST):
3.
This Holiday Sandwich...what's inside? Oh, just roasted turkey, stuffing, gravy, and cranberry sauce on rustic bread served with house-made chips — aka the perfect holiday meal between two slices of bread:
4.
This adorable Peppermint Shake topped with whipped cream and chocolate crème cookies: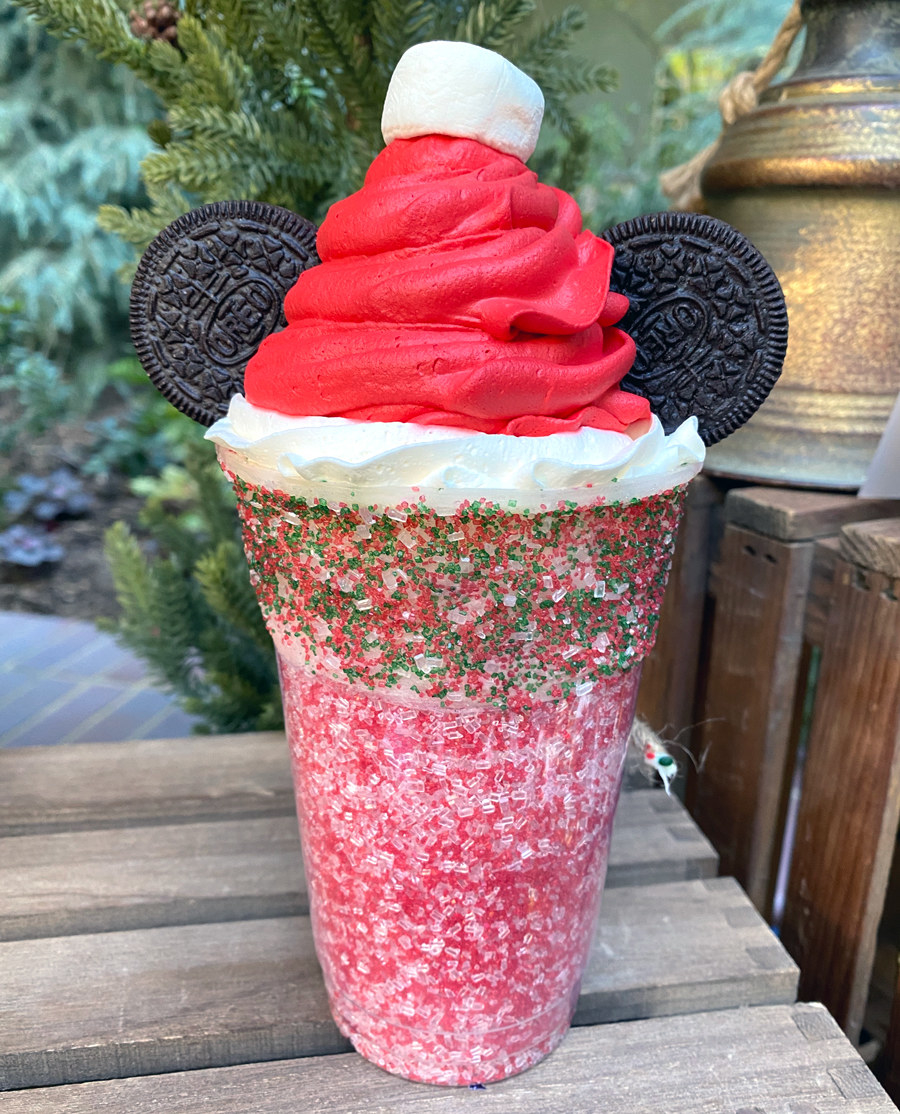 5.
This oh-so-cute Green Alien Holiday Macaron filled with marshmallow crème and chocolate ganache: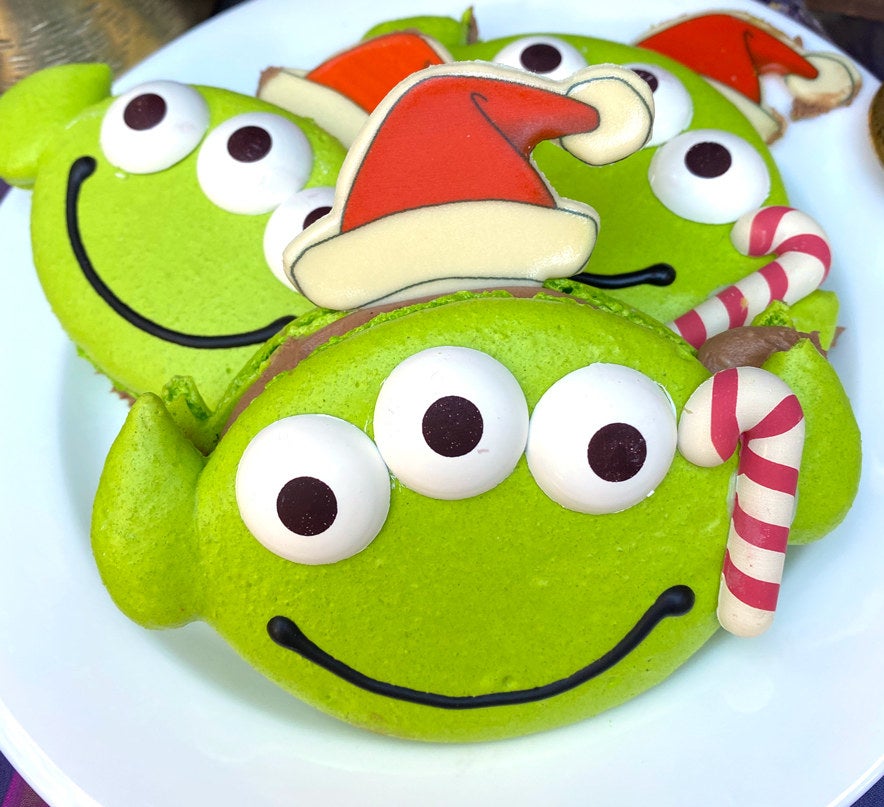 6.
This Mickey Gingerbread who's as cute as the real thing — it's a soft gingerbread Mickey cookie, what's not to love?!
7.
This Peppermint Holiday Sundae — two scoops of peppermint ice cream with fudge topping, crushed peppermint, whipped cream, and a cherry:
8.
This Pastrami Reuben that made our jaws drop. Made with thinly sliced pastrami, caramelized onions, pickled cabbage, Thousand Island dressing, spicy mustard, provolone, and pickle spears on a toasted baguette. Boom:
9.
These Mickey Snowman Cookies that are as sweet to look at as they taste: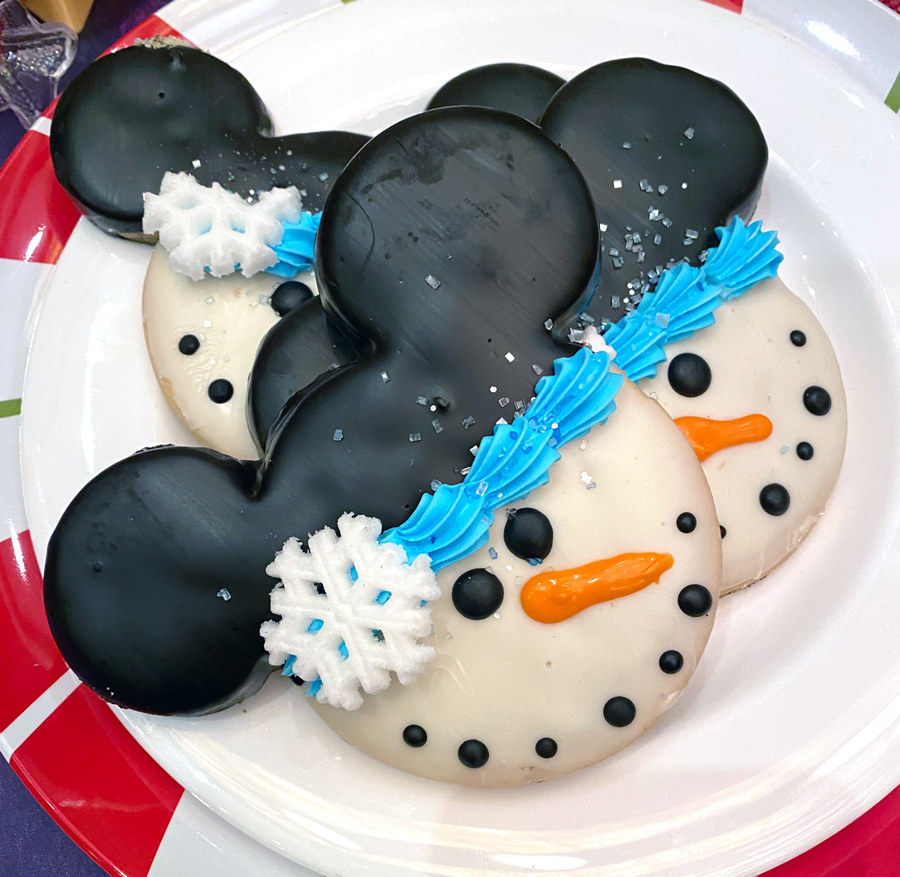 10.
And these Mickey Poinsettia Cookies, too: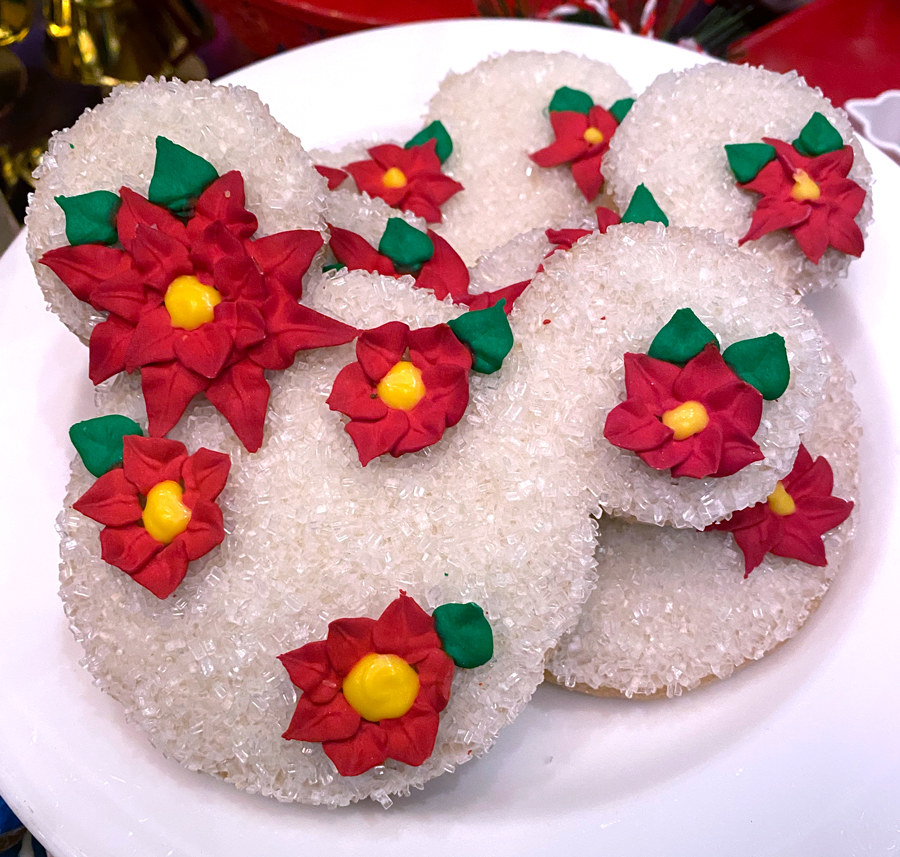 11.
This Holiday Grey Stuff with holiday sprinkles and a white chocolate star:
12.
This super-yummy Impossible Arepa Encantada made with dairy-free queso-stuffed maíz, spiced plant-based ground meat, and pickled onion: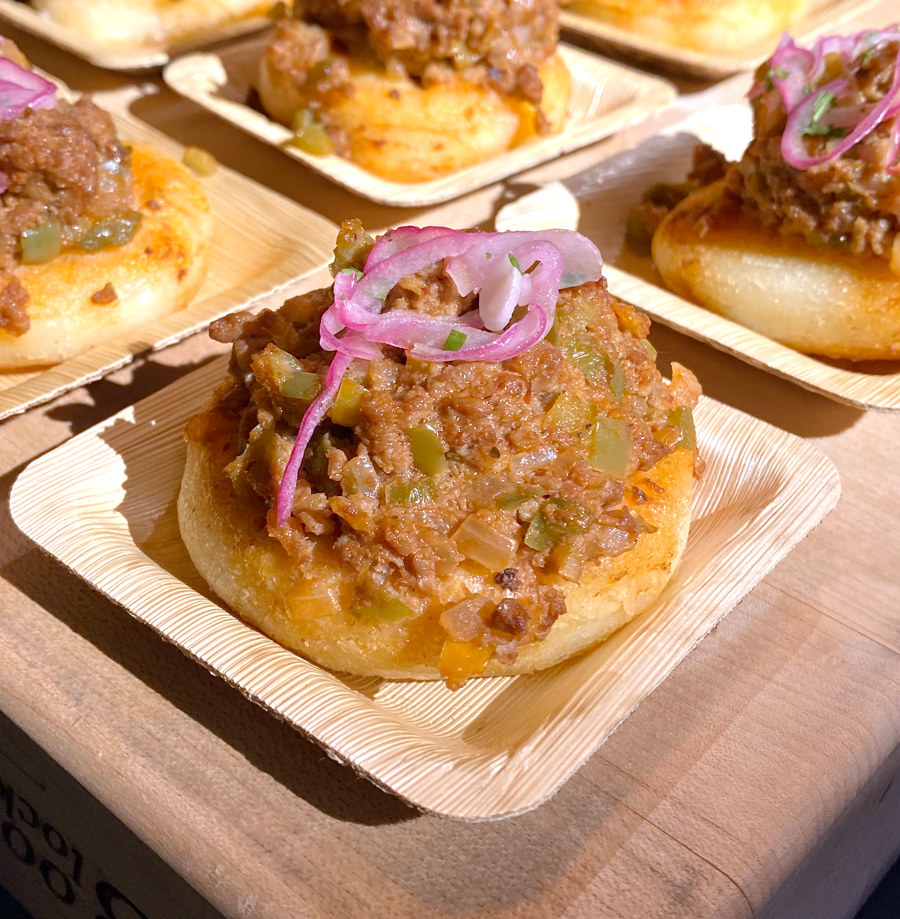 13.
This Churro Funnel Cake à la Mode, which is a house-made funnel cake topped with dulce de leche gelato, cinnamon sugar, toffee candy, and caramel:
14.
This Cinnamon & Sugar Holiday tart, a cookie-like pastry drizzled with icing, sprinkles, and with a yummy cinnamon filling: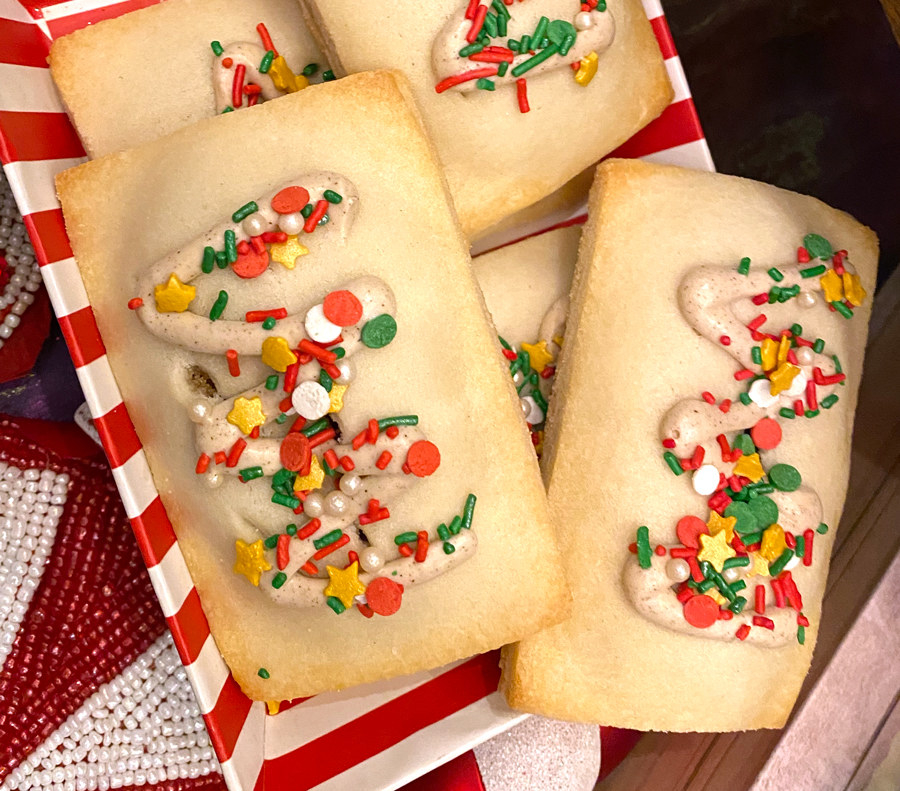 15.
This Chocolate Chip-Red Velvet Bundt Cake filled with cheesecake, cream cheese glaze, and holiday sprinkles: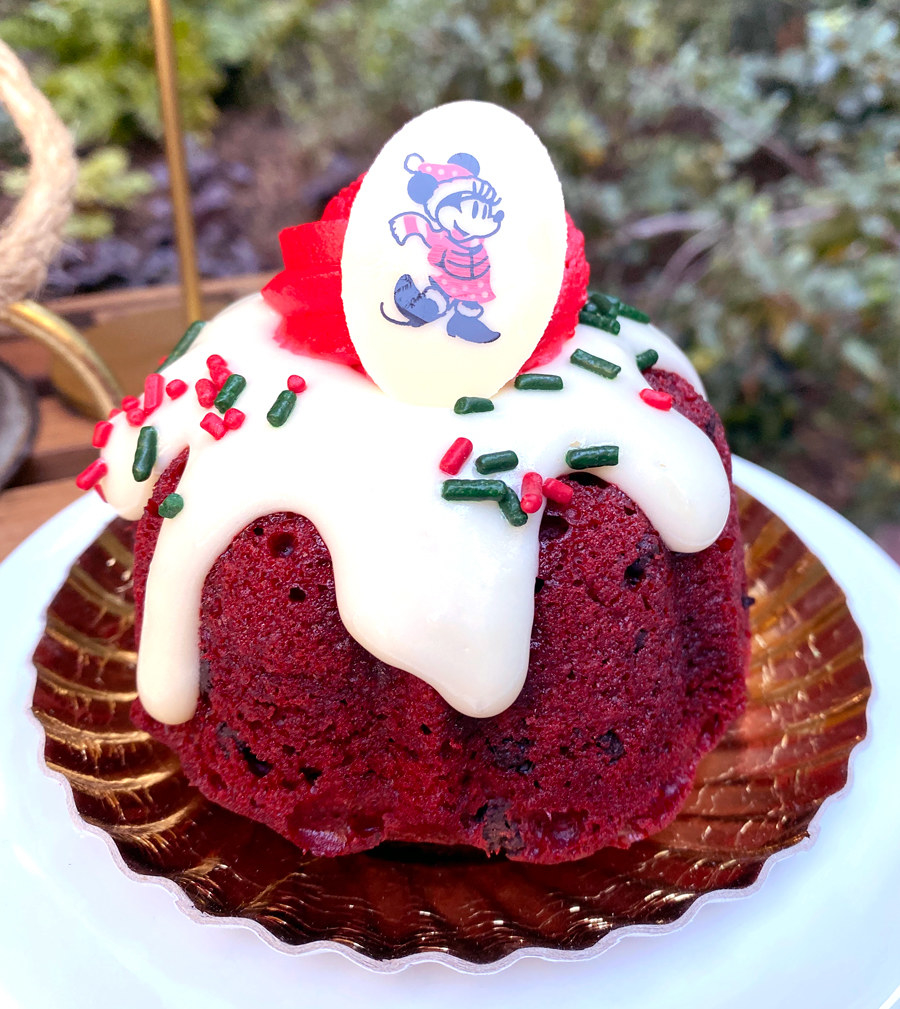 16.
This deliciously decadent Cherry-Chocolate Churro — a classic churro rolled in crushed chocolate cookies and topped with cherry glaze and chocolate chips: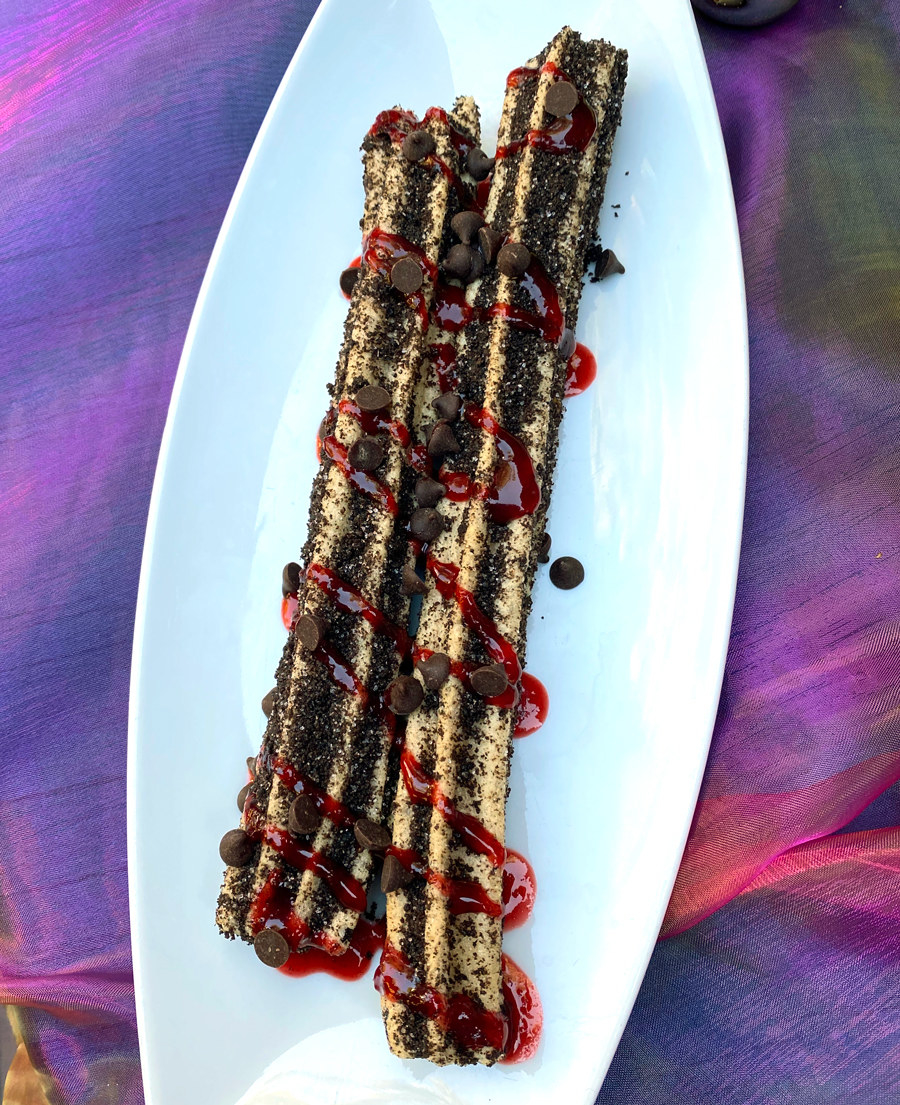 17.
And, of course, this Toy Story Holiday popcorn bucket you can fill to the brim with all the popcorn you want:
The Holidays at the Disneyland Resort are going on now through Jan. 9, 2022 — you can get your tickets here! And get ready to bring your appetite for a merry yummy time.
Alright Disney Fans, tell us which treat you want to try first!!!!