In case you hadn't heard, a new blessing (or curse, depending on how you feel about pickles) has hit the marketplace: DILL PICKLE DIP.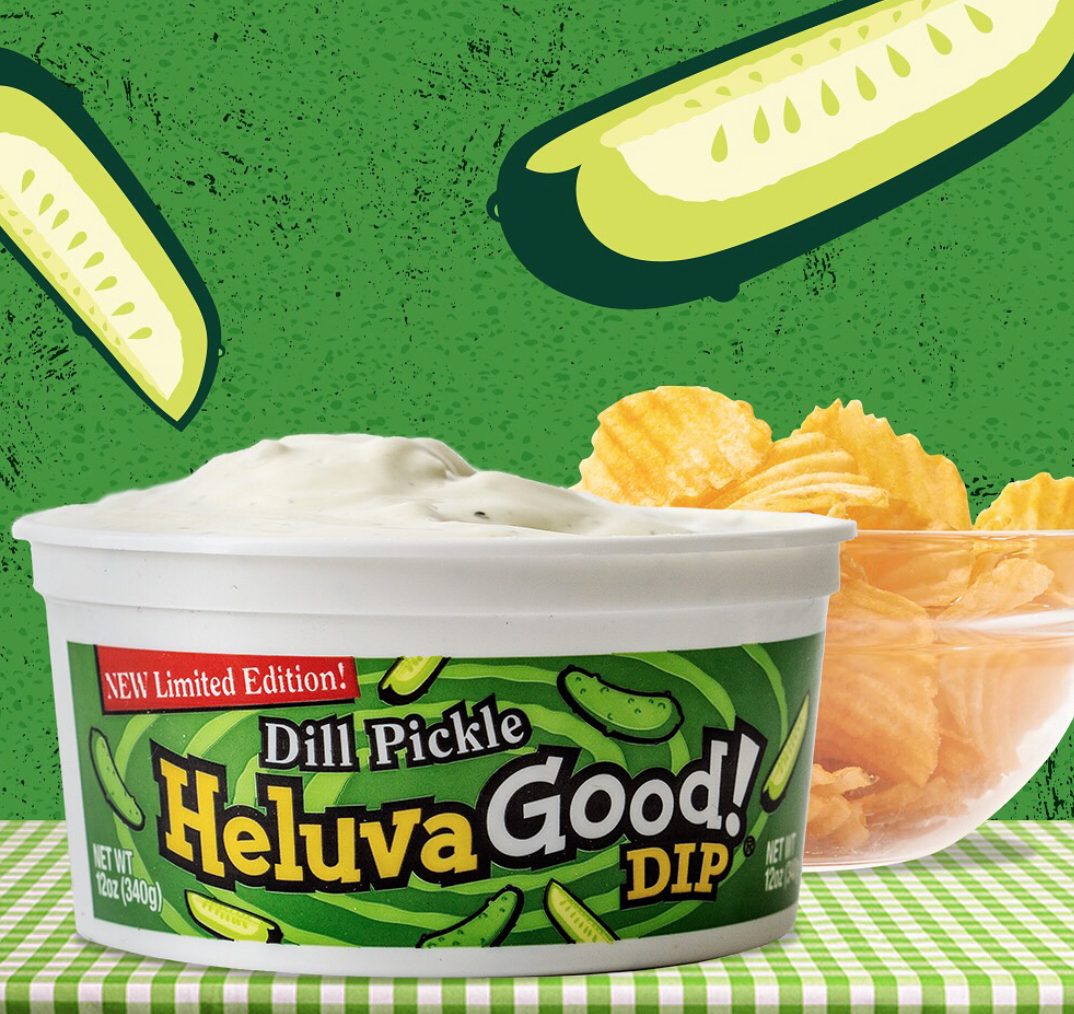 And, given how controversial pickles seem to be, we obviously had to try it.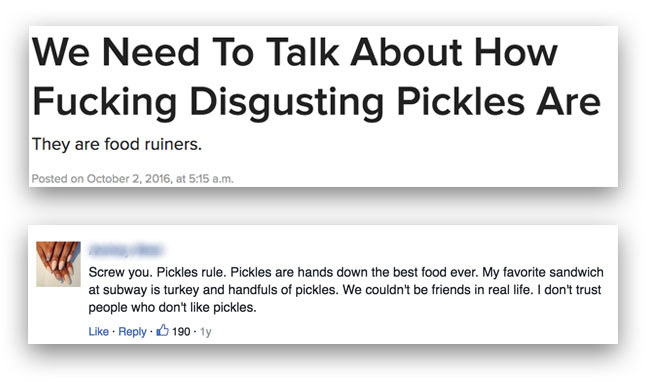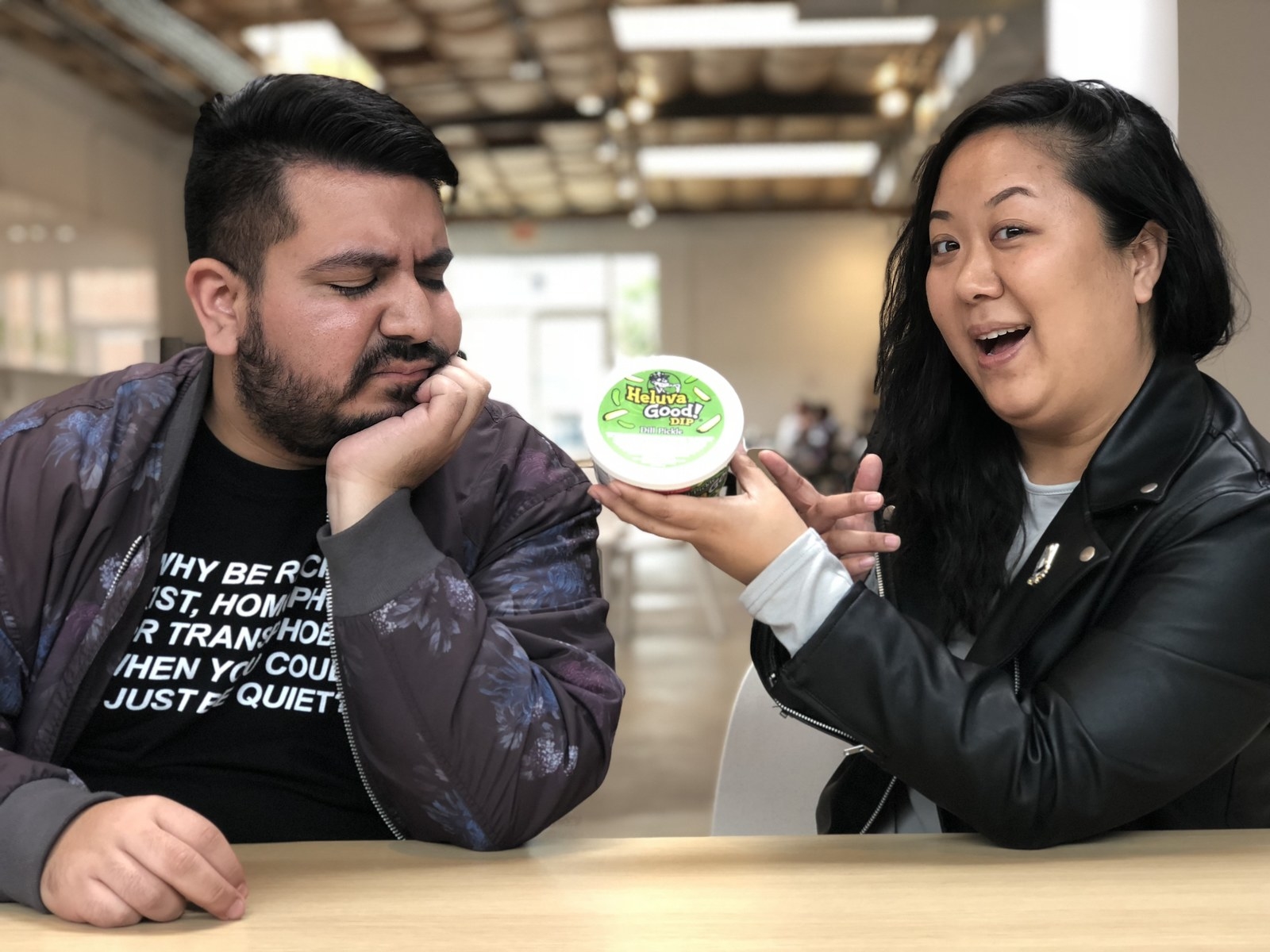 For the record, here's what the Dill Pickle Dip looks like up-close-and-personal.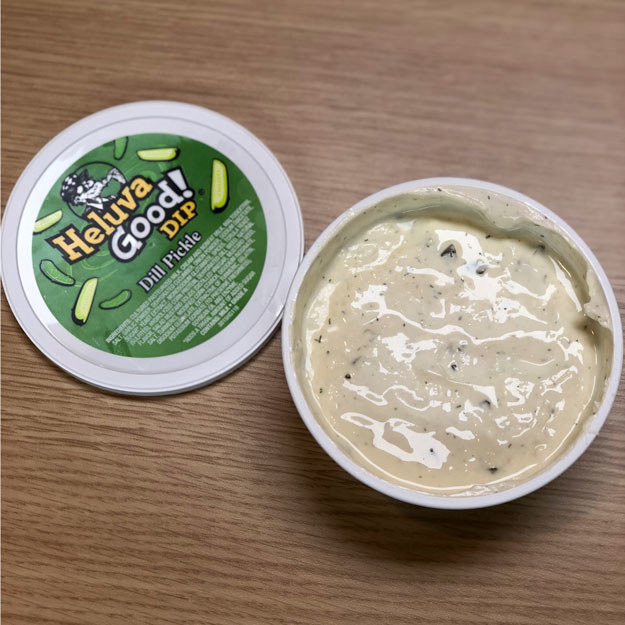 Crystal, a pickle lover, was excited to try the dip.
Pablo, a pickle hater, was forced into this by Crystal.
Final thoughts: