If there's one thing we all know about David Harbour it's that he's pretty much perfect. Okay, fine, you probably also know him as the beloved Chief Hopper on Stranger Things, but that's not what we're here to talk about today.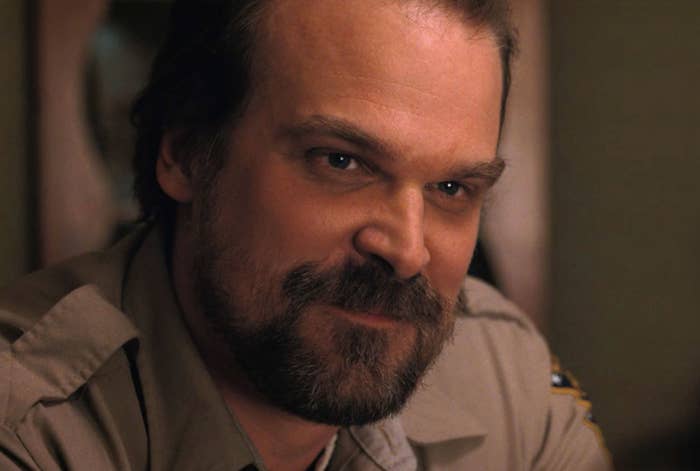 Today, I would like to turn your attention to this wonderful GIF of David Harbour shirtless-dancing.
Recently, Harbour tweeted at Greenpeace, asking how many retweets it would take for him to hitch a ride "someplace" to do his "Hopper" dance with penguins! (OMG.)
The Hopper dance, should you need a refresher:
In response, Greenpeace told him if he got over 200,000 retweets, then they'd entertain the idea.
Harbour then turned to Twitter users for help and, well, they pulled through...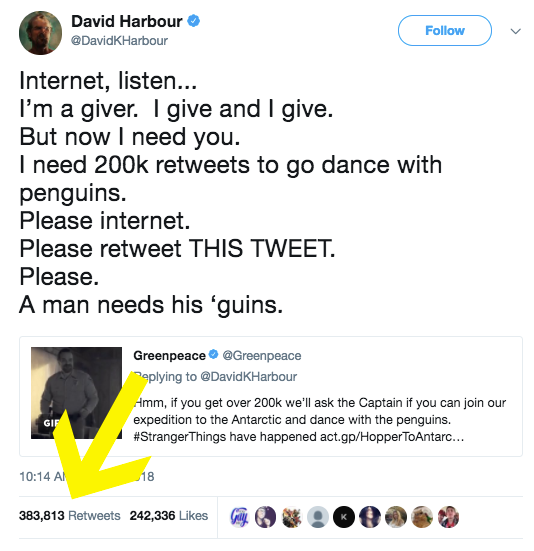 ...IN LESS THAN FIVE HOURS.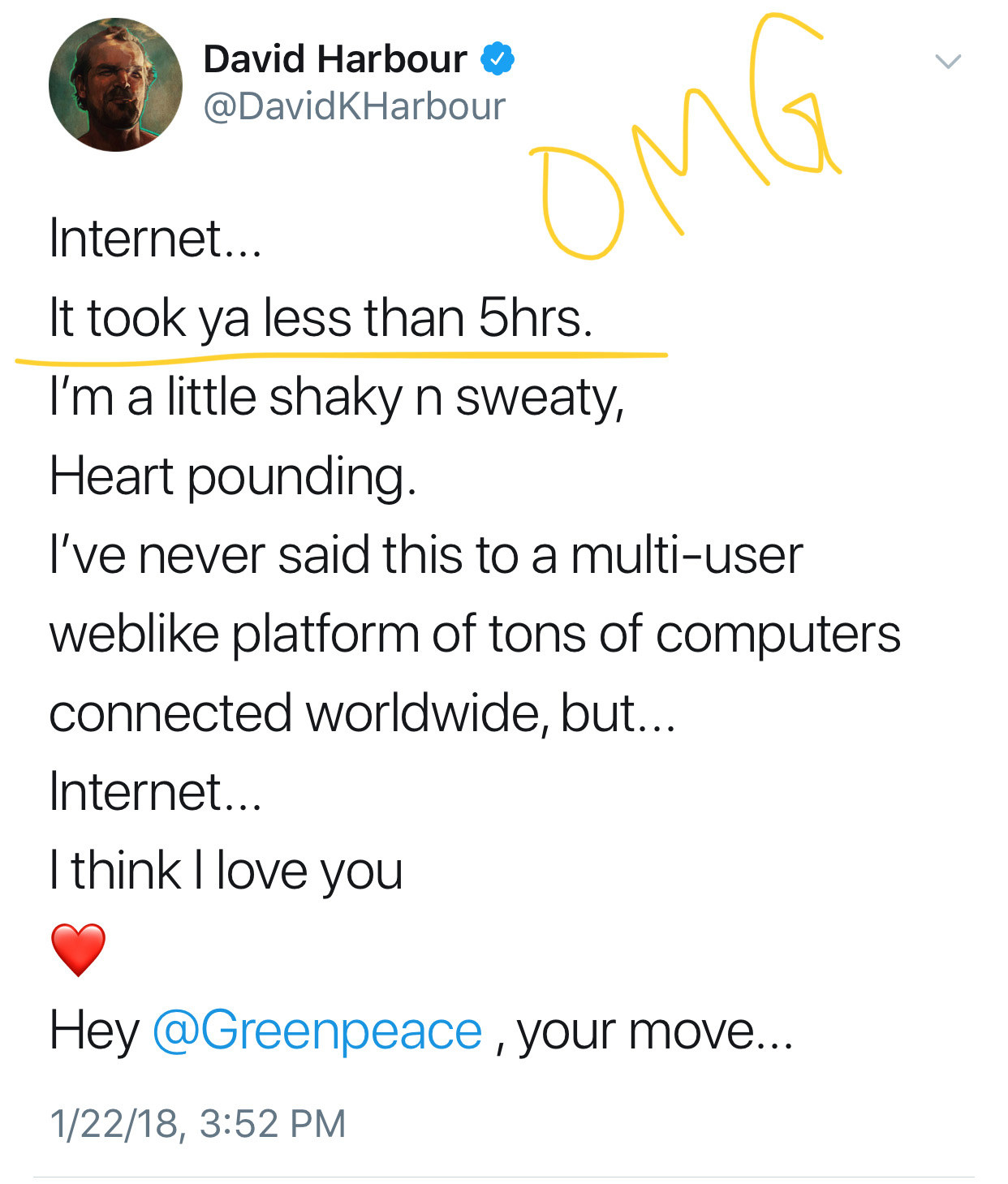 So, Greenpeace kept their word, talked to their boat captain, and then Harbour was like, "I gotta get some snow pants."
Which brings us all the way back to this wonderfulness: David Harbour. In his snowpants. READY TO DO THE HOPPER DANCE WITH PENGUINS IN ANTARCTICA.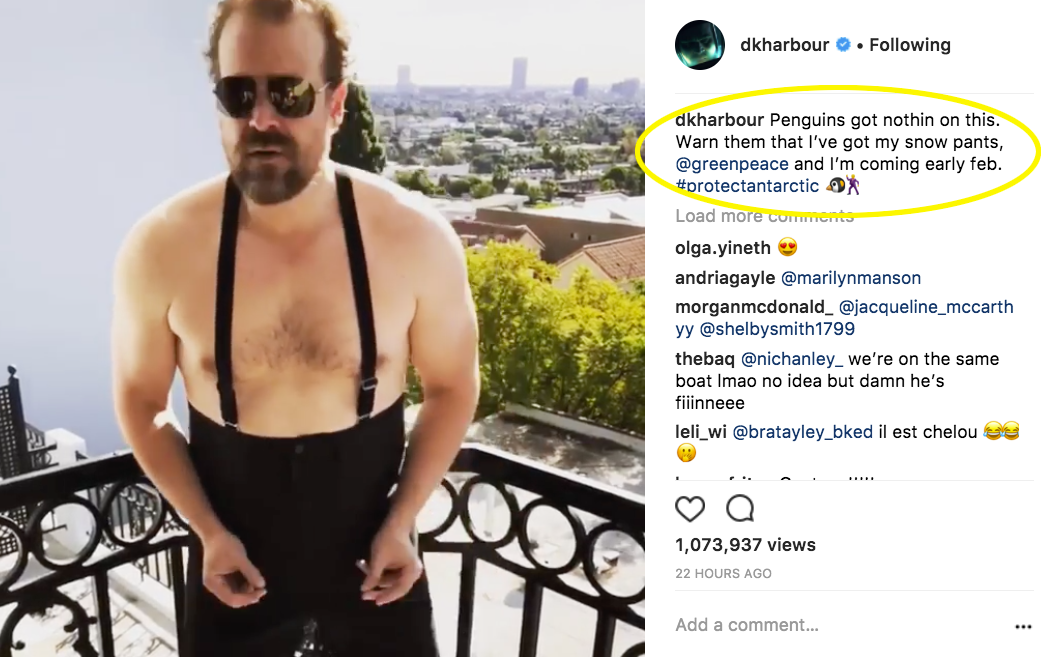 I just hope they have plenty of coffee (and time for contemplation) in Antarctica!