Guys, I don't think it's any secret, but David Harbour — aka, my Stranger Things super crush Chief Jim Hopper — is a truly wonderful person.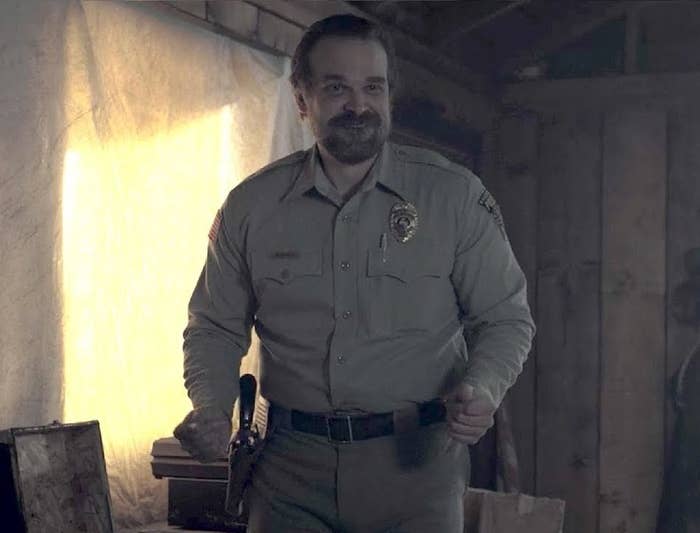 And when he's not spending the morning drinking coffee and contemplating, Harbour is busy making his fans' dreams come true IRL — by doing chill things like, oh IDK, OFFICIATING THEIR FRIGGIN' WEDDINGS!!!
Are you kidding me with this perfection?!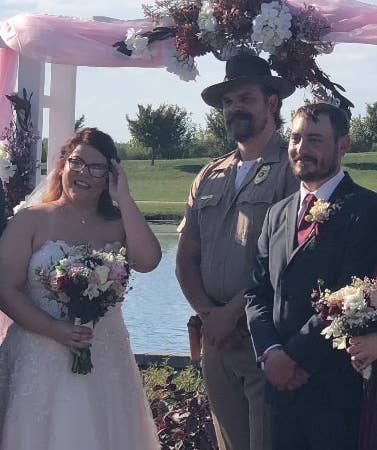 For a little backstory, Harbour is no ~stranger~ to making Twitter fans' dreams come true — like when he agreed to pose for this teen's senior photo after getting 25k retweets.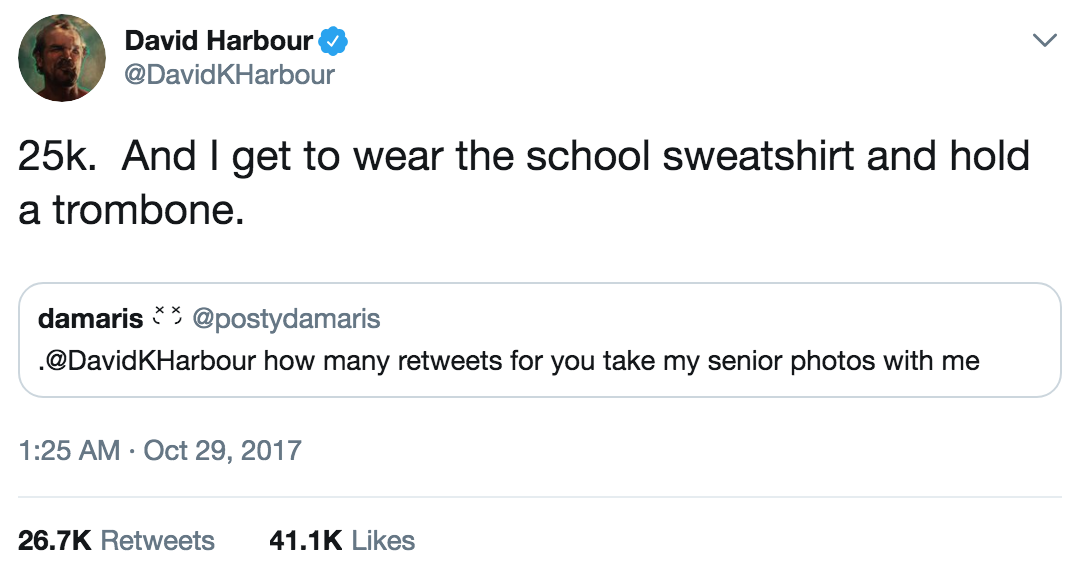 Or when HE asked fans to help make his own dream come true — doing the Hopper "dance" with penguins in Antarctica.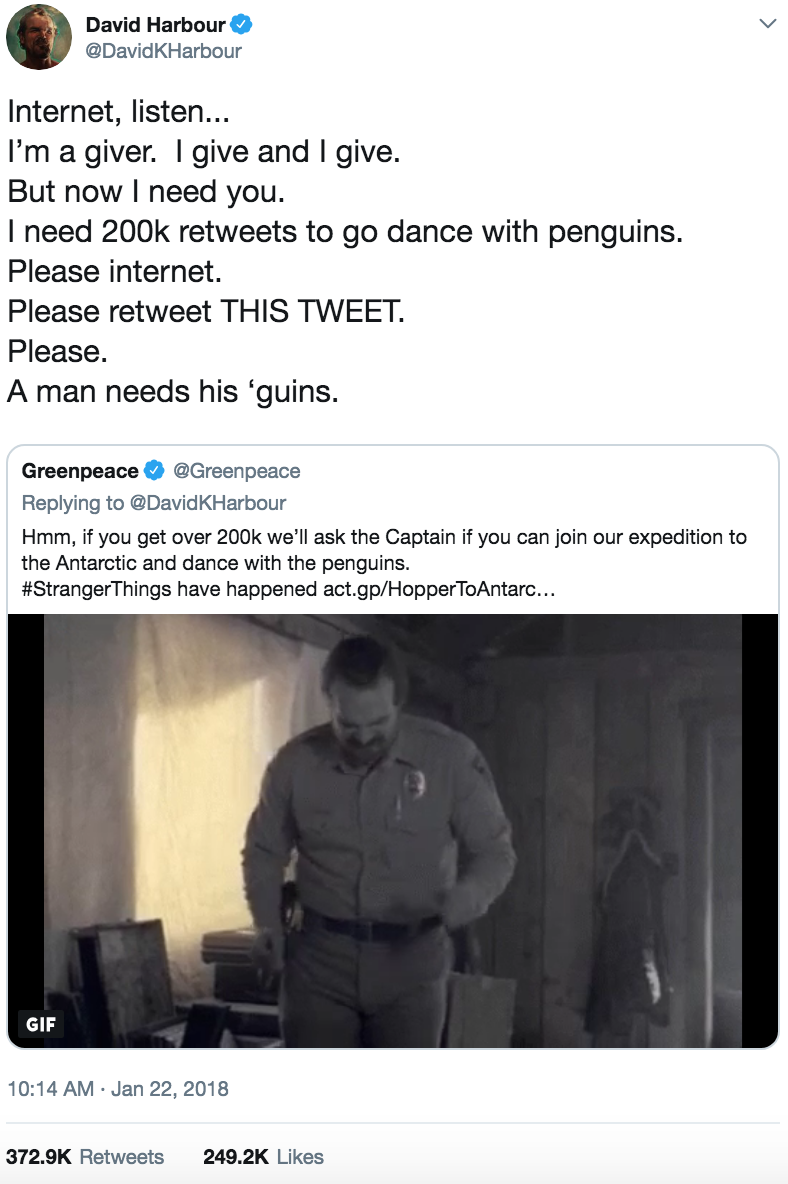 So, it's no surprise that when Twitter fan @ErickaElizabth asked "what it would take" to get Harbour to officiate her wedding...

...he came through with a very specific response...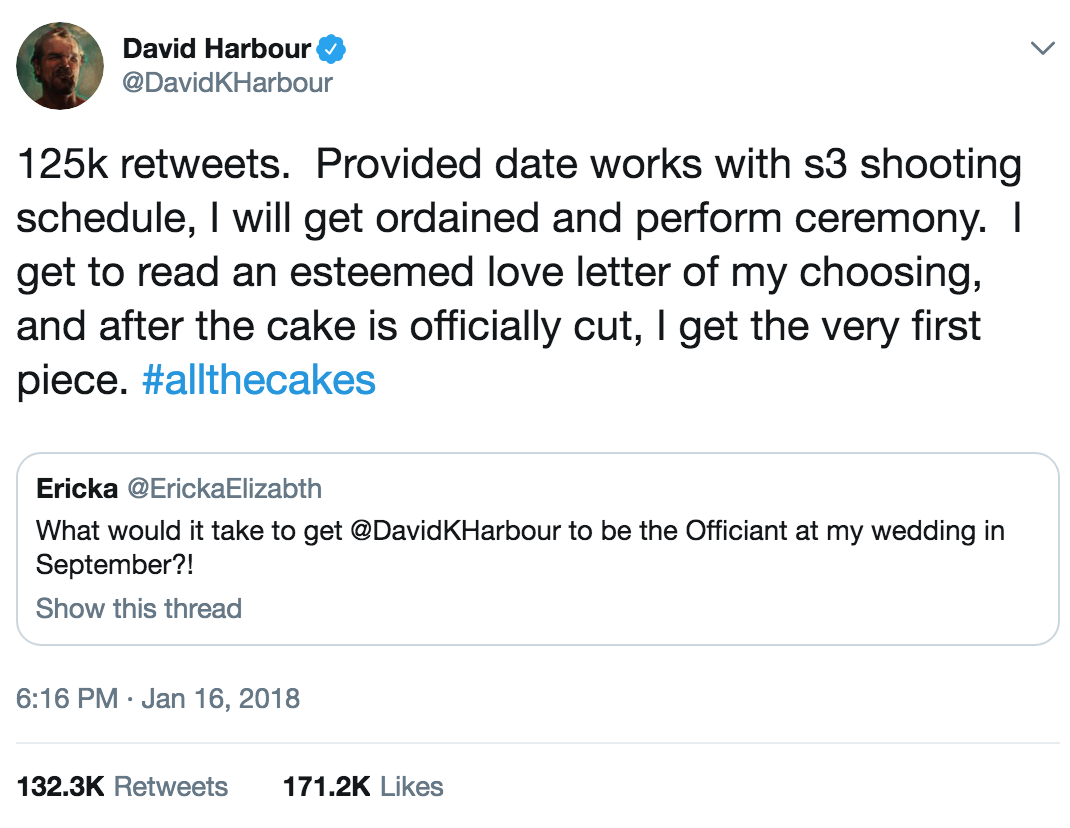 ...and KEPT HIS WORD.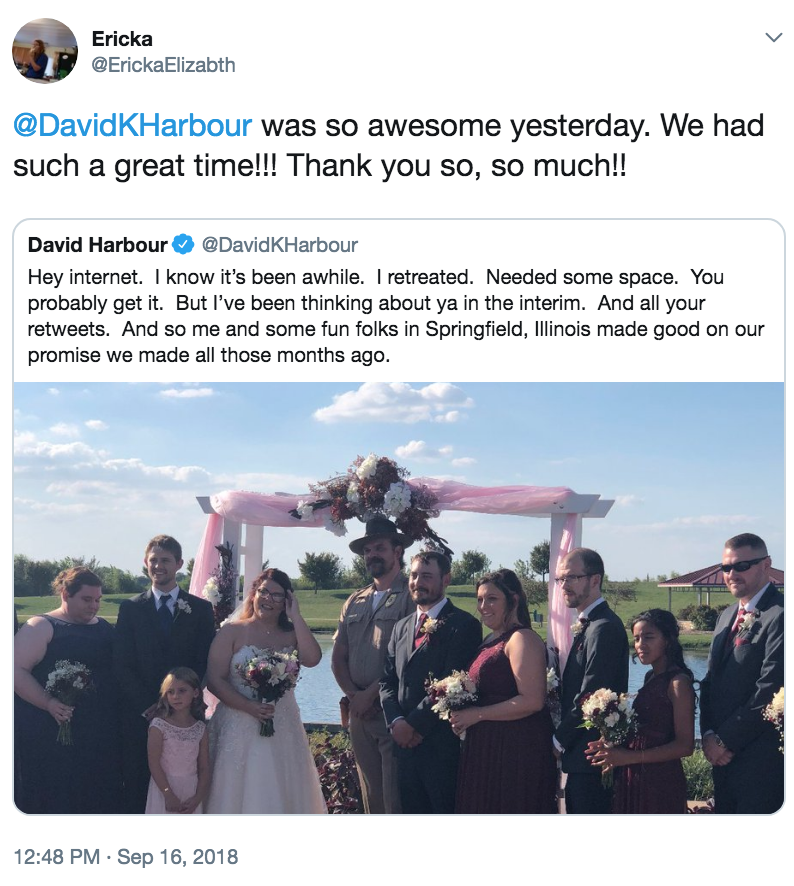 Because, as we all know, FRIENDS DON'T LIE.