In case you hadn't heard, Quentin Tarantino's 9th film — Once Upon a Time in Hollywood — just came out this weekend.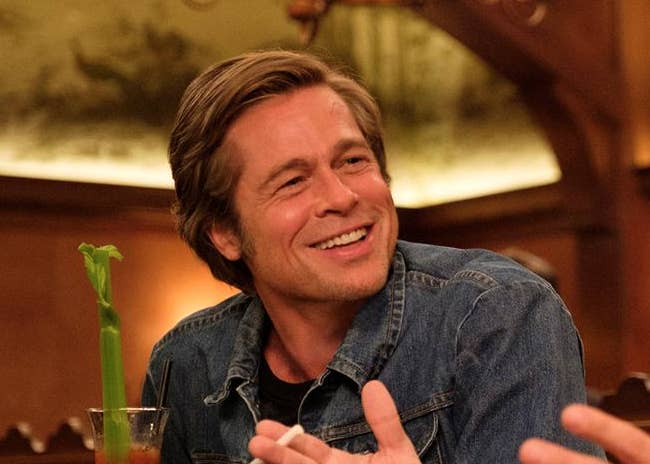 And while people will probably be saying all KINDS of things about the movie in general, we need to specifically talk about the soon-to-be-iconic scene of Brad Pitt taking off his shirt because it is *Italian Chef Kiss*.
For a reminder, folks, Brad is 55. FIFTY-FIVE.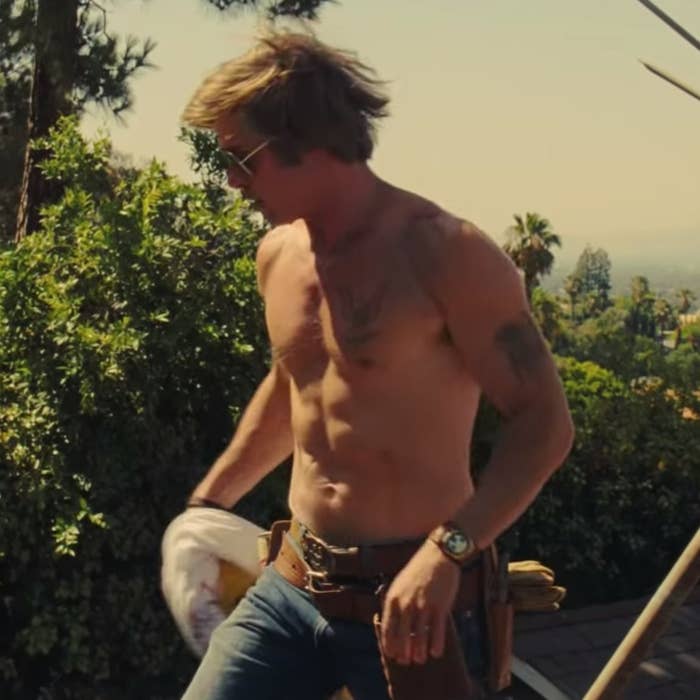 Now, obviously, Brad is no stranger to showing off his insane physique. In fact, this whole scene gave me intense Thelma & Louise flashbacks. A side-by-side for funsies: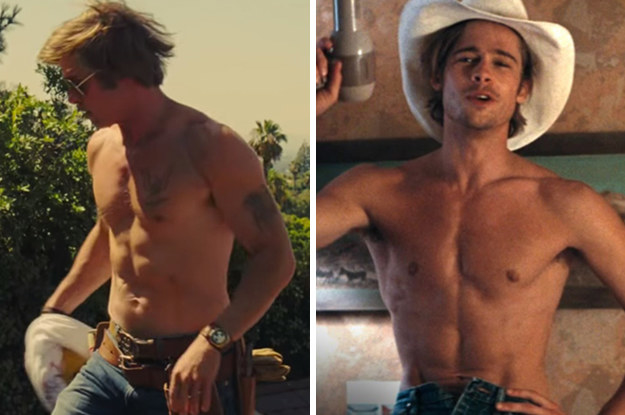 And I'm definitely not the only one who mildly gasped during this scene. CASE IN POINT:
Many of you will probably be like, "Yeah, well, it's ~easy~ when you have trainers and personal chefs, etc." But I don't really care how he did it. The fact of the matter is Brad looks good. DAMN good.
In closing: 2019 Brad Pitt can still very much get it.