Hello, all. I'm Crystal, and in the last few years, I've been getting into plants. Prior to the pandemic, I would typically buy my plants somewhere local — anywhere from a big home improvement store to a local mom and pop nursery.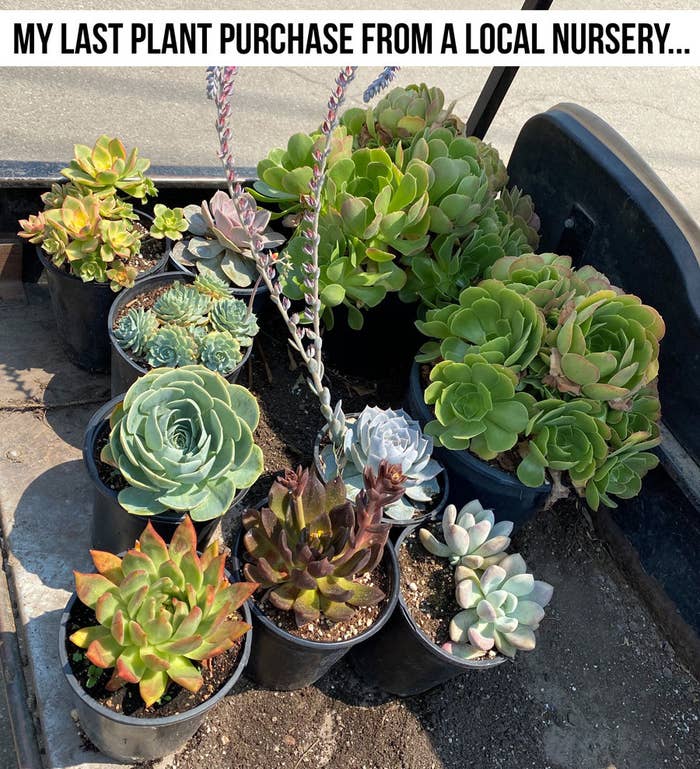 Since I, like many people, have been predominately stuck at home this year due to the pandemic, it's been harder to casually shop for plants in person. So, I've been curious about buying one online.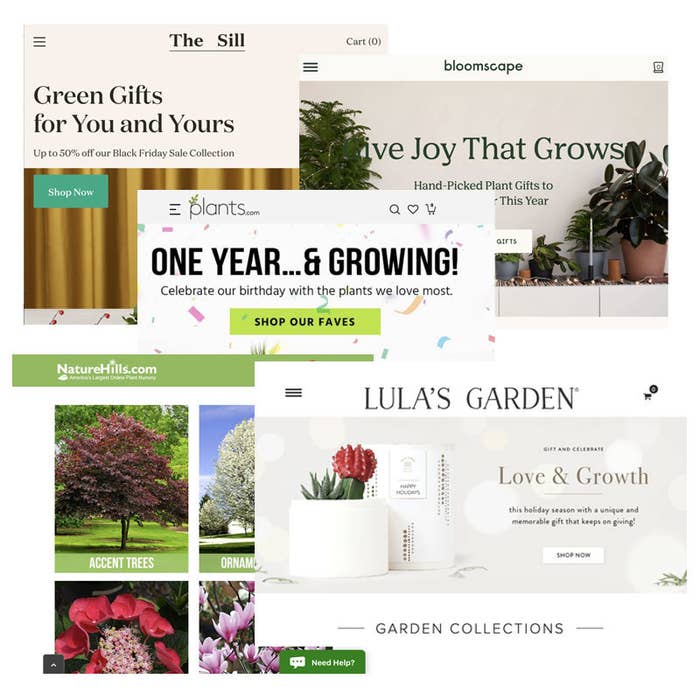 Side note: I also have a cat named Peggy who loves to nibble on plants, so it's important to me to make sure whatever plants I do get, that they are non-toxic to her. Here's Peggy expressing A LOT of interest in my calathea rattlesnake plant, for example: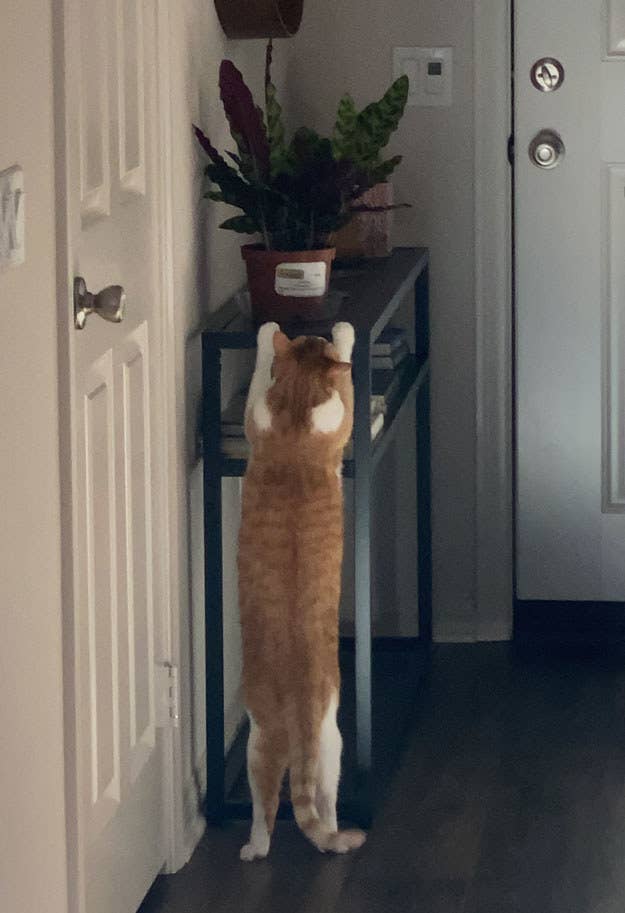 So when an online plant store called Lively Root emailed me about trying their services and ordering one of their plants, I thought to myself, "Well, if not now, when?" and decided to try it out.
Checking out their online store, I went straight for the "Pet Friendly" plants...of course.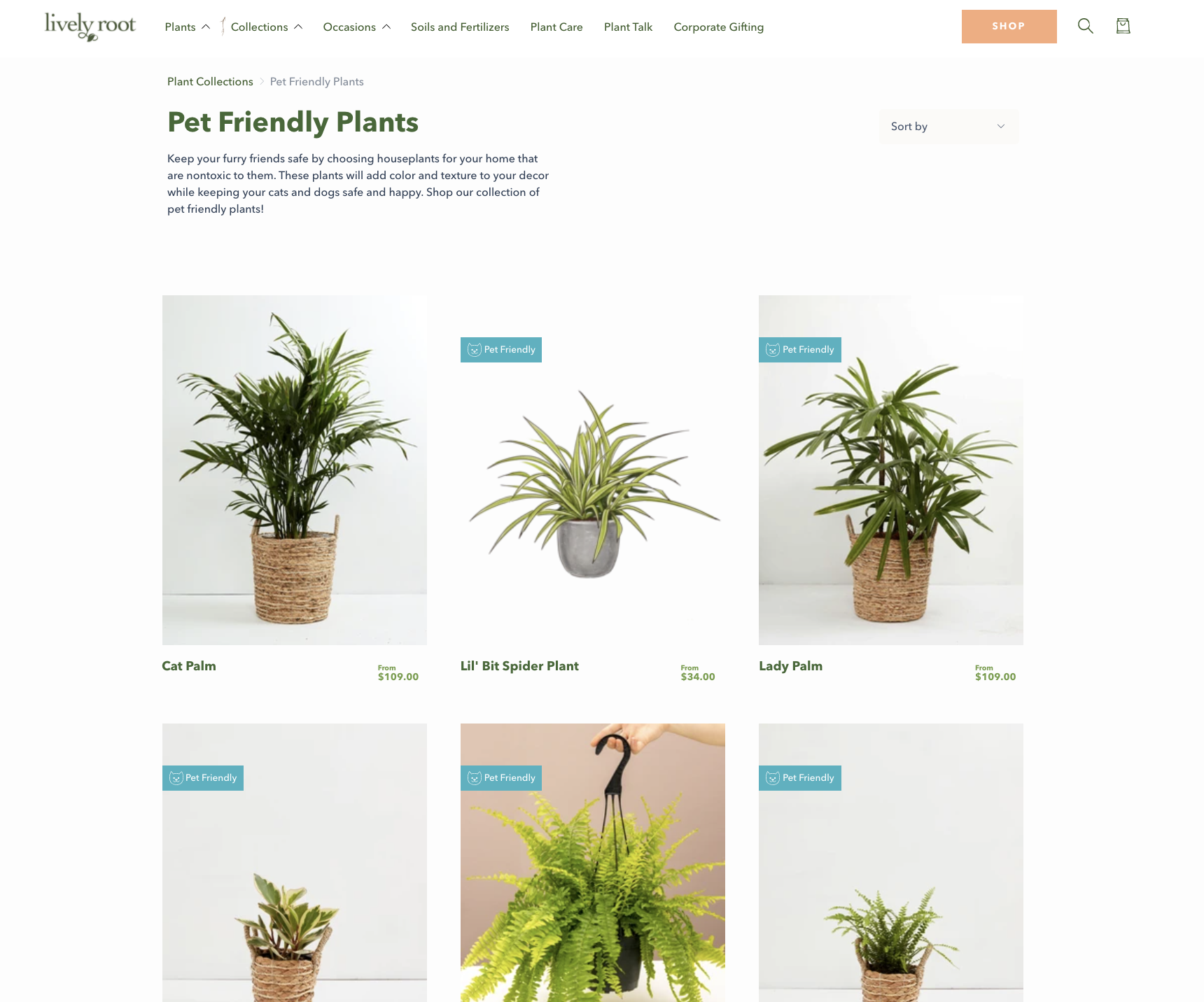 I've been wanting to add a small palm tree to the fam, so I figured going for a "cat palm" made sense.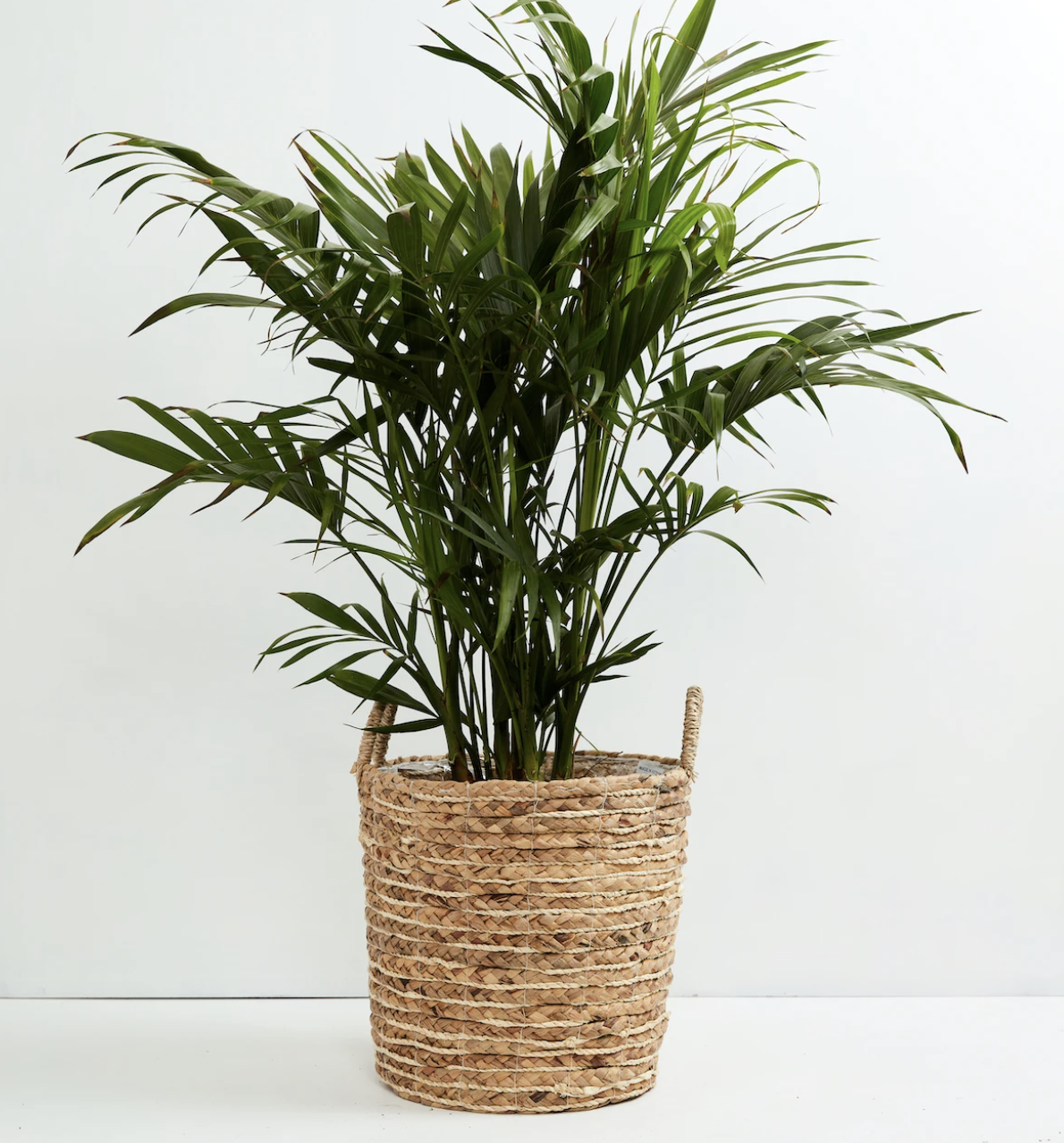 After placing my order, my cat palm arrived two days later. Here's what it looked like as delivered: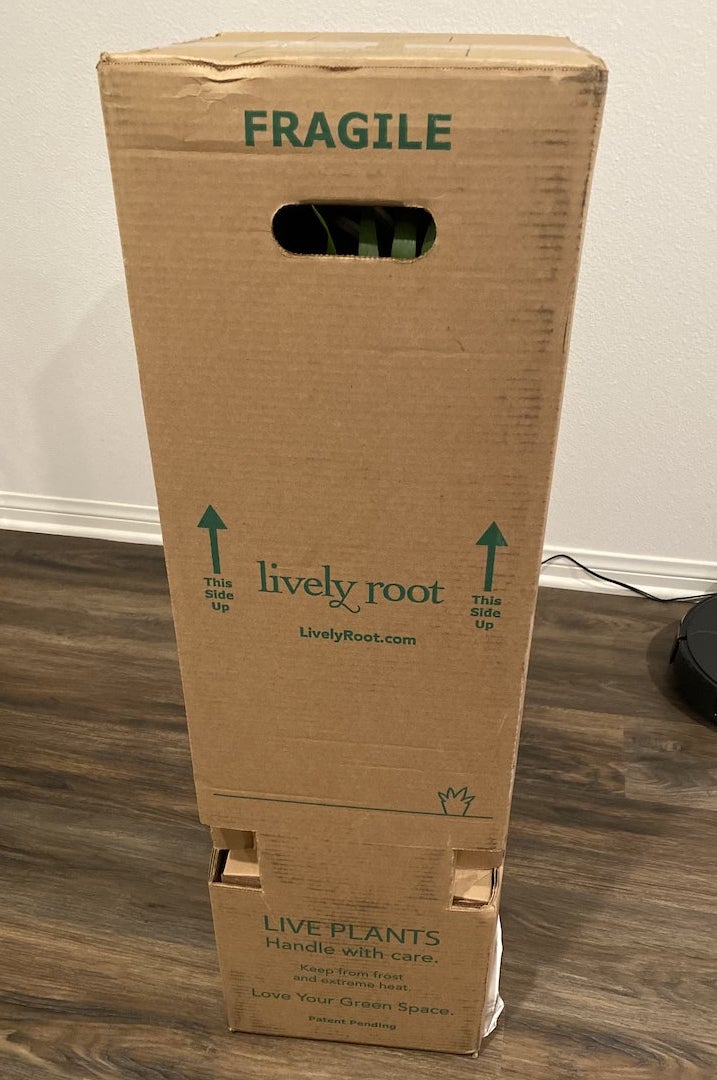 I was impressed with the packaging. Not only did it do a great job protecting the plant in transit (it came via UPS), but it was also SUPER easy to unbox.
Upon inspection, the plant looked pretty healthy. There were a couple very small brown spots on one frond and my palm was definitely a little smaller/less full than the one in the photo on the website. But, overall, my little cat palm looked good and I'm happy with it!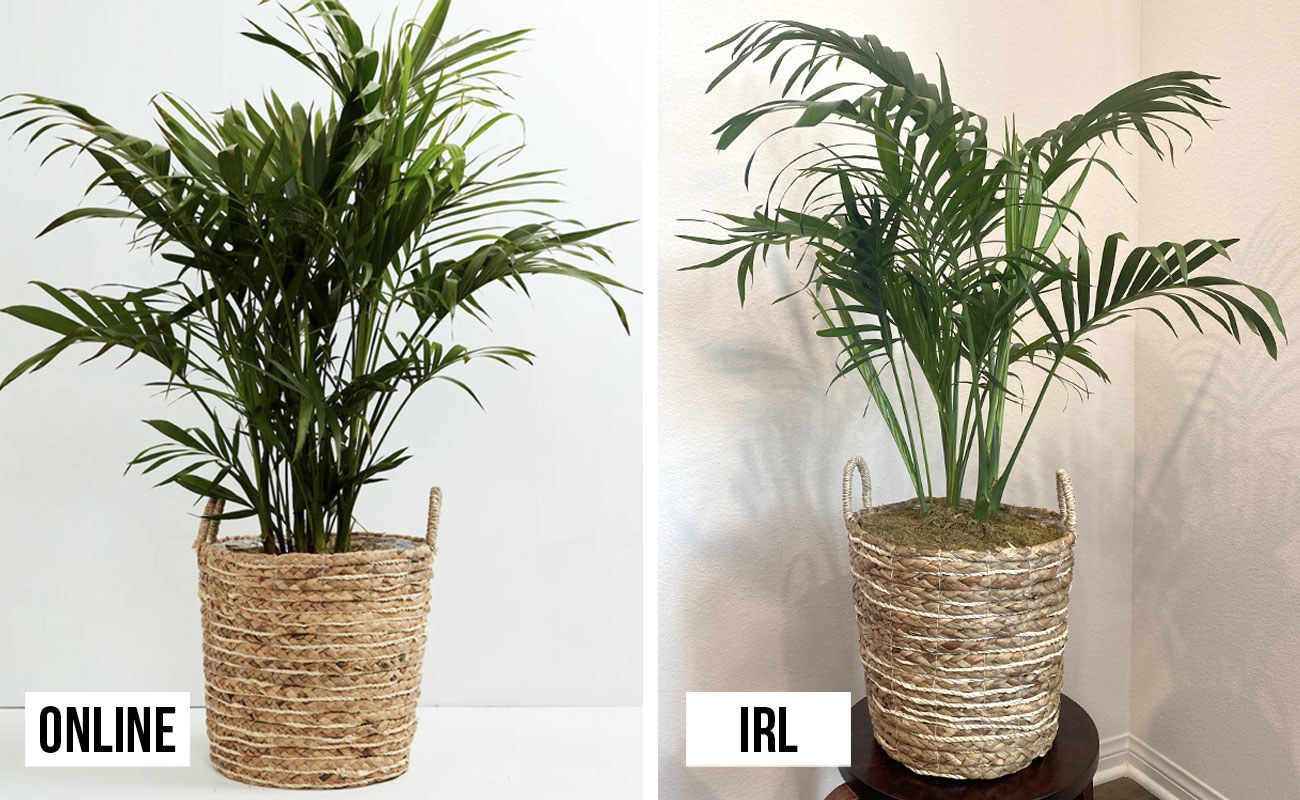 And, yes, the new cat palm is Peggy approved.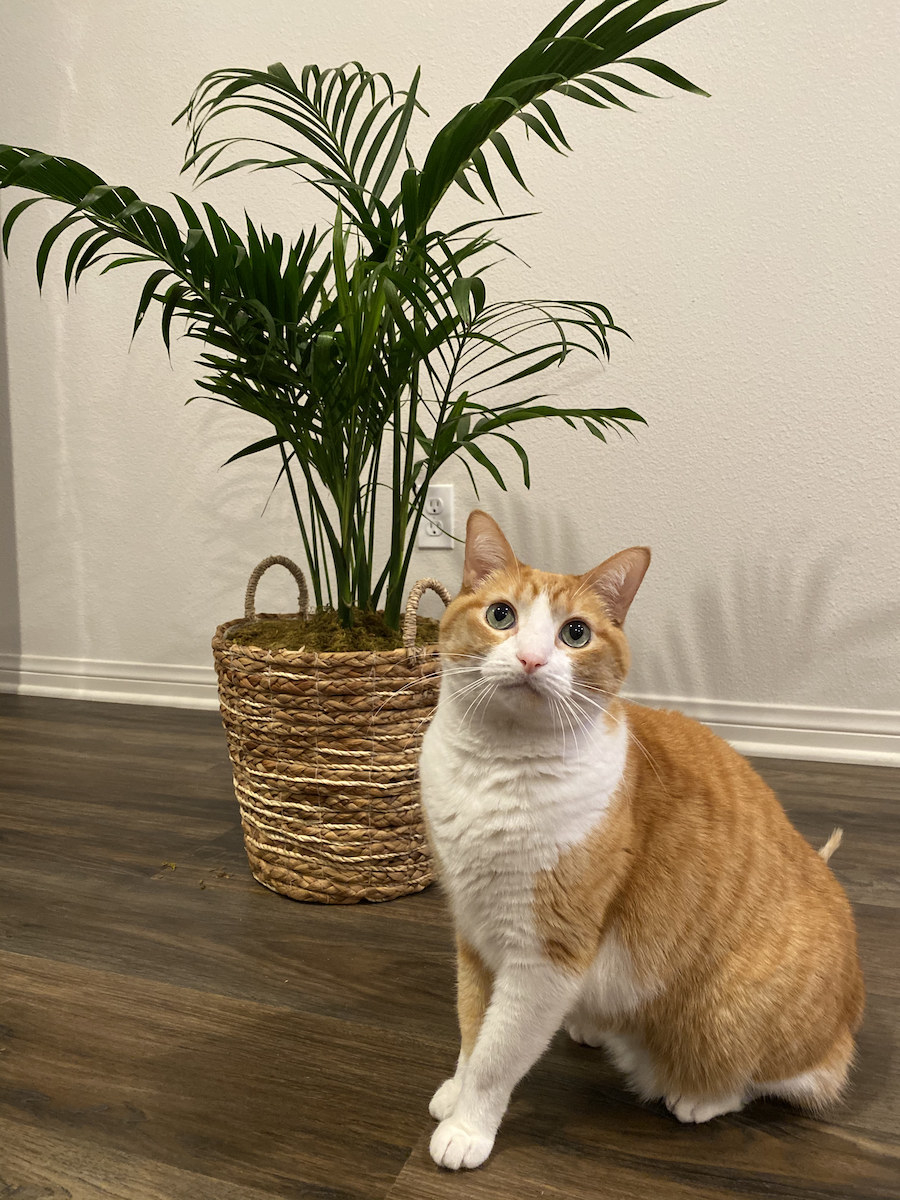 Final thoughts:
Overall, my experience buying a plant from an online nursery for the first time was very positive. The only negative I experienced in the process was that after unboxing, there was a slight odor from the plant. I'm guessing this was from either the damp moss at the base (which I'm assuming was necessary for the plant to survive transit) or the actual material of the basket. I ended up placing my palm outside for a few hours to air out, and the smell was gone after that. So, it worked out fine in the end.
Buying a plant in person still feels like a more organic experience, and I personally prefer to pick out the specific plant I want to take home. However, given our current situation, being able to buy a plant online from a nursery is a nice alternative. So, if you've been interested as well, I say...go for it!
Note: BuzzFeed was sent this product free for review; however, we are under no obligation to give a positive review.