This Detail Proves That A Popular Fan Theory About Arya And Cersei Might Be Right
Arya's list just got rewritten.
Hello Game of Thrones fans; before we get going, let's state the obvious: SPOILERS AHEAD! So if you haven't watched Episode 3, "The Long Night," yet...
For the rest of you: Let's talk about our lord and savior Arya Stark, first of her name, Queen of the North, and the fucking Slayer of the Night King!
As you might recall — before she accomplished in one minute what Jon Snow couldn't in several seasons — Arya said to Melisandre, "You said I'd shut many eyes forever." To which the Red Witch responded: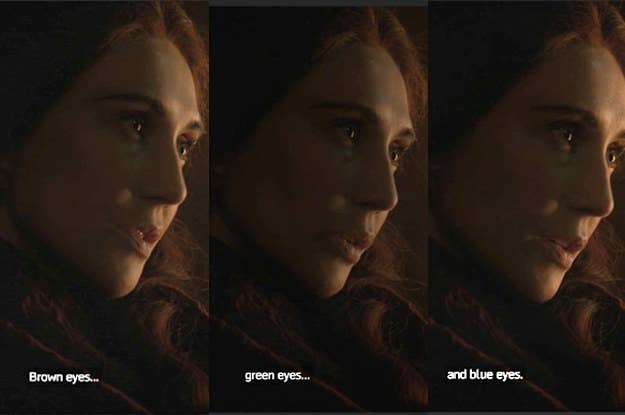 In fact, it's something Melisandre first told Arya waaaay the heck back in Season 3, Episode 6, "The Climb."
And after Arya killed the Night King in tonight's episode, fans have picked up on this VERY INTERESTING detail about Melisandre's prophecy, because it could prove how Cersei might die:
Although there is room to argue about who "brown eyes" was referring to (honestly, could be like 100 people):
But the bottom line is CERSEI HAS GREEN EYES.
And just in case you need the receipt, here's a description from the book, A Game of Thrones:

Better watch out, Cersei, NO ONE is coming for you.