Every '90s Girl Is Going To Scream, "OMG WHAT!?" Over This Iconic Shoe Re-Release
Now all you need is a button-up sunflower dress.
If you were a ~true~ '90s girl then there's a very good chance (and by very good I mean, like 100%) you owned a pair of these bad boys: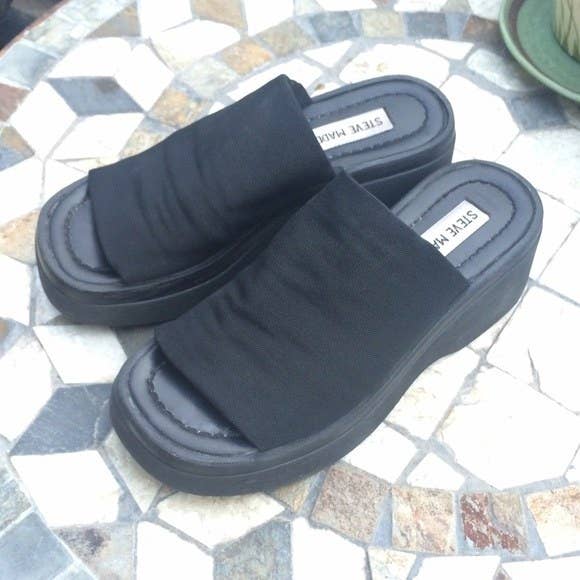 And, tbh, you probably ALSO tossed out these iconic Steve Madden sandals along with all your plaid minis and United Colors of Benetton cardigans at some point over the last couple of decades.
BUT GUESS WHAT? The '90s are back to haunt you because Steve Madden is re-releasing this classic.
The "Slinky" is currently only available for pre-order (at $69.95 a pop) on the Steve Madden site...
To be FAIR, all these reviews are for the ~original~ sandals from the '90s, but let's just also point out that these reissues are not 100% the same as the originals. A QUICK BREAK DOWN: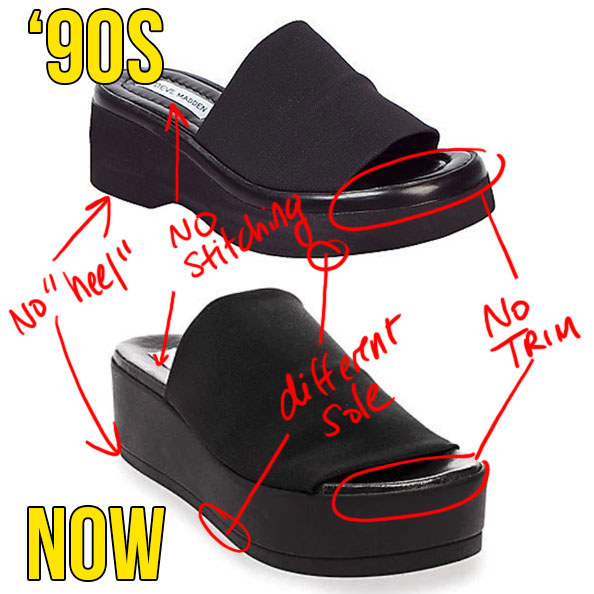 Regardless, the butterfly clip-wearing, Spice Girls-loving '90s girl in me is PRETTY excited.
Oops. Something went wrong. Please try again later
Looks like we are having a problem on the server.
What do you think? Would you buy a pair?
Nah, let the past be in the past.

HECK yeah, I've already clicked "Add to bag."!