Welp, folks...we're halfway through 2022 already (what even is time?!), and that means we're also halfway through the 2022 movie release slate!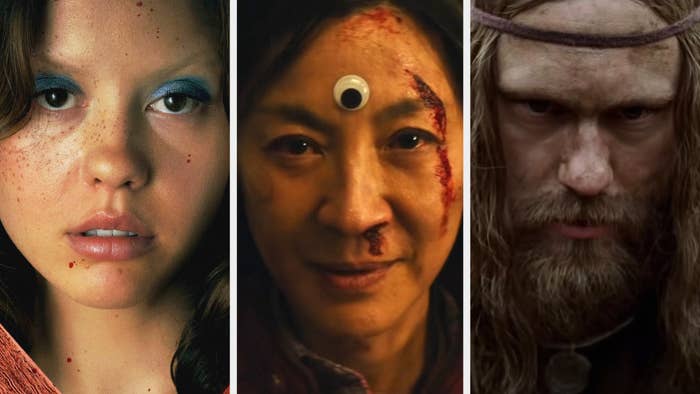 So far this year, we've seen a lot of great movies as well as our fair share of not-so-hot movies that shall remain unnamed.
But if there's one major trend I've noticed in 2022, it's that there are A LOT of reboots, remakes, sequels, and requels*.
*Requel: "A film, TV show, or other media franchise that follows up an earlier installment in the series and features some of the same elements, but which also serves as a new beginning point for the franchise as a whole. It is often intended to update or reinvigorate certain aspects of the series, such as characters, tone, or aesthetics, for modern audiences. A portmanteau of 'reboot' and 'sequel.'"
Now, I'm not saying Hollywood is out of ideas (LOL, OK, I kinda am), but, so far, 2022 seems to be proving my case. Here's an exhaustive look at what's been rehashed this year (so far)...
1.
Scream | Release date: Jan. 14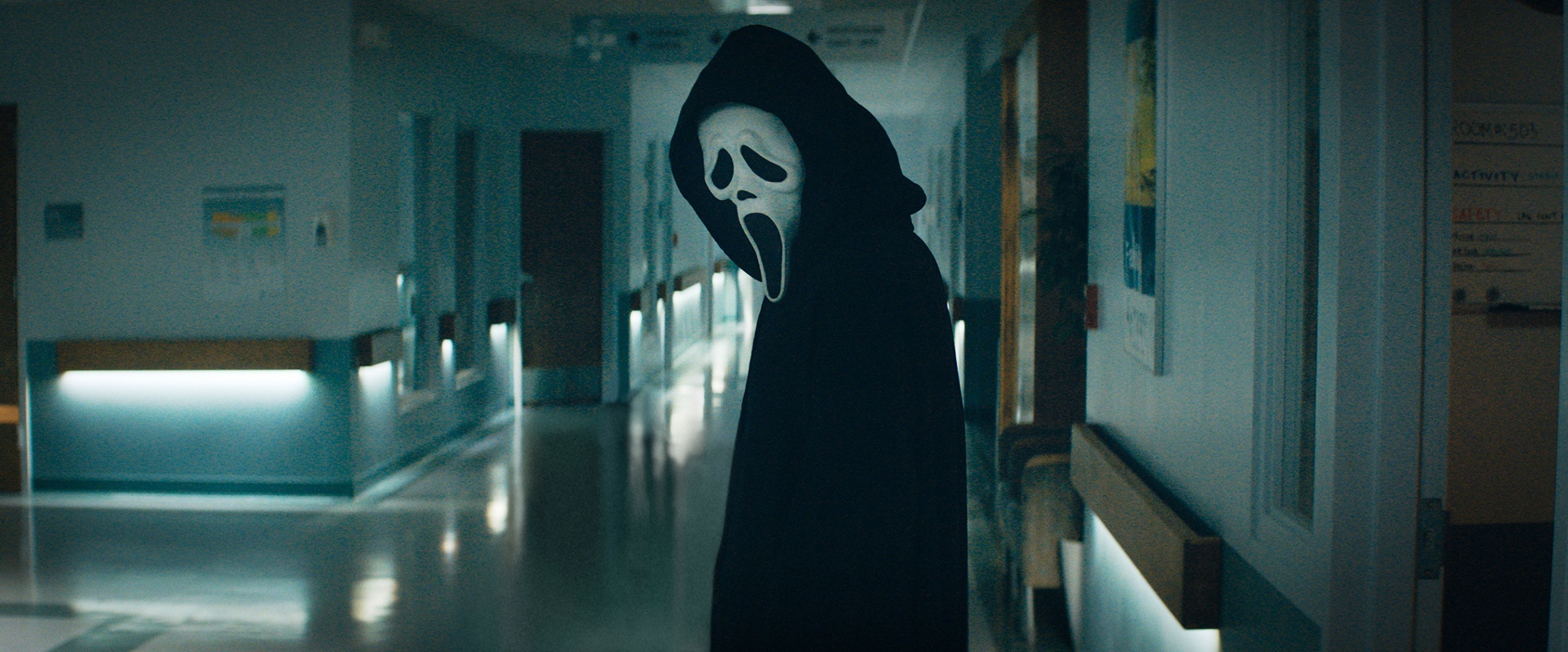 Reboot, Remake, Sequel, or Requel?
REQUEL
Originally, the fifth entry into the Scream franchise was literally being touted as a "relaunch" for the franchise — hence the title being Scream instead of Scream 5 (kind of confusing and annoying IMO).
However, Scream (2022) turned out to be a direct sequel to Scream 4 with stars Neve Campbell, David Arquette, and Courteney Cox even reprising their iconic roles from the previous four films. (Albeit in more supporting role form for the most part.)
Fulfilling its initial reboot promise, Scream (2022) did introduce us to some fresh blood (i.e., newer and younger horror movie–loving teens), and it's likely those who ~survived~ will return for the as-yet-to-be-named sequel, which is already in the works.
2.
The Ice Age Adventures of Buck Wild | Release date: Jan. 28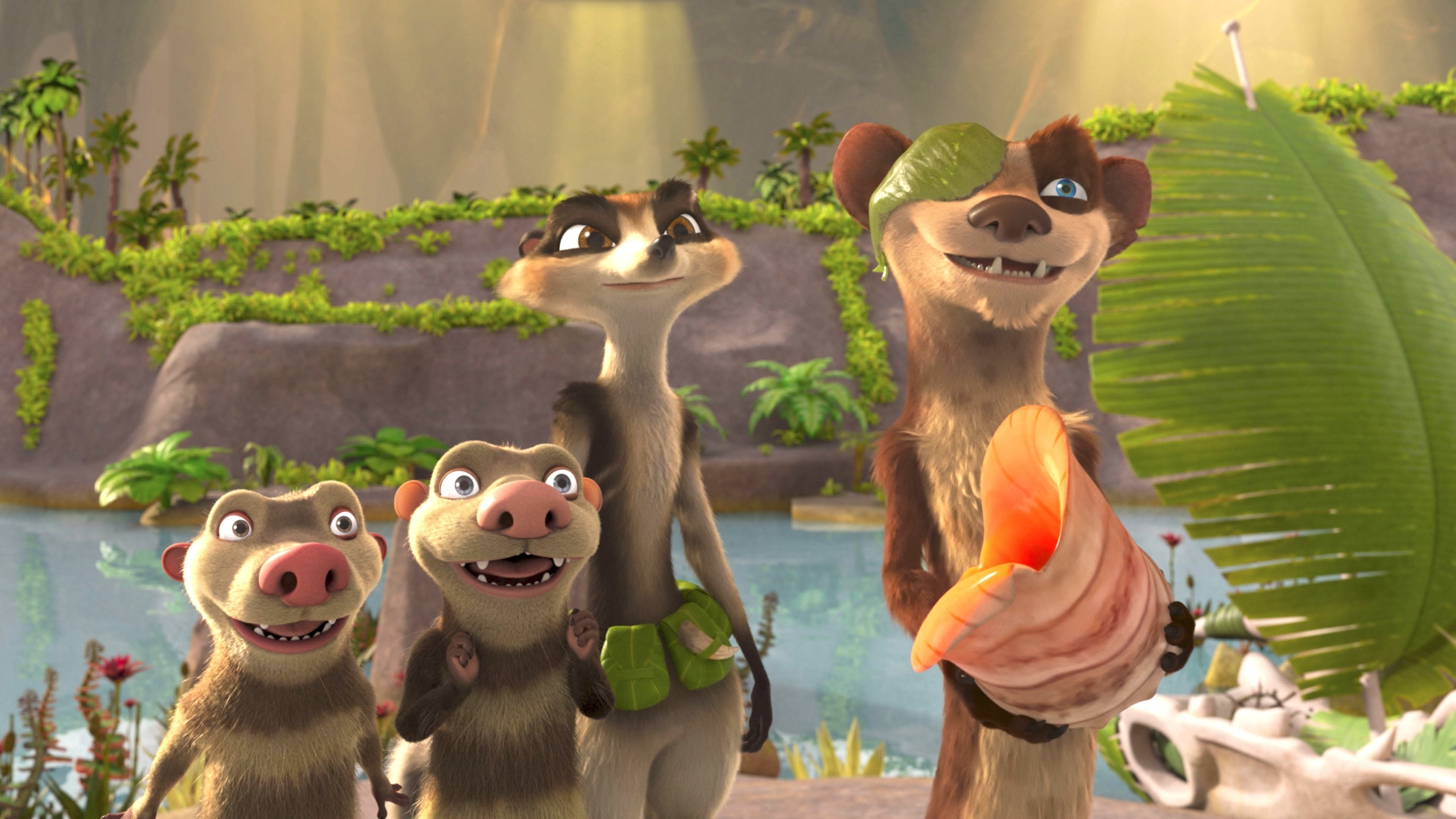 Reboot, Remake, Sequel, or Requel?
SEQUEL

This is a sequel to 2016's Ice Age: Collision Course and the sixth movie overall in the Ice Age franchise. (YEP, there are SIX Ice Age movies!) It was released on Disney+.
As the title says, Buckminster "Buck" Wild (voiced by Simon Pegg) is the star of this installment who first appeared in Ice Age: Dawn of the Dinosaurs (the third movie).
3.
Jackass Forever | Release Date: Feb. 4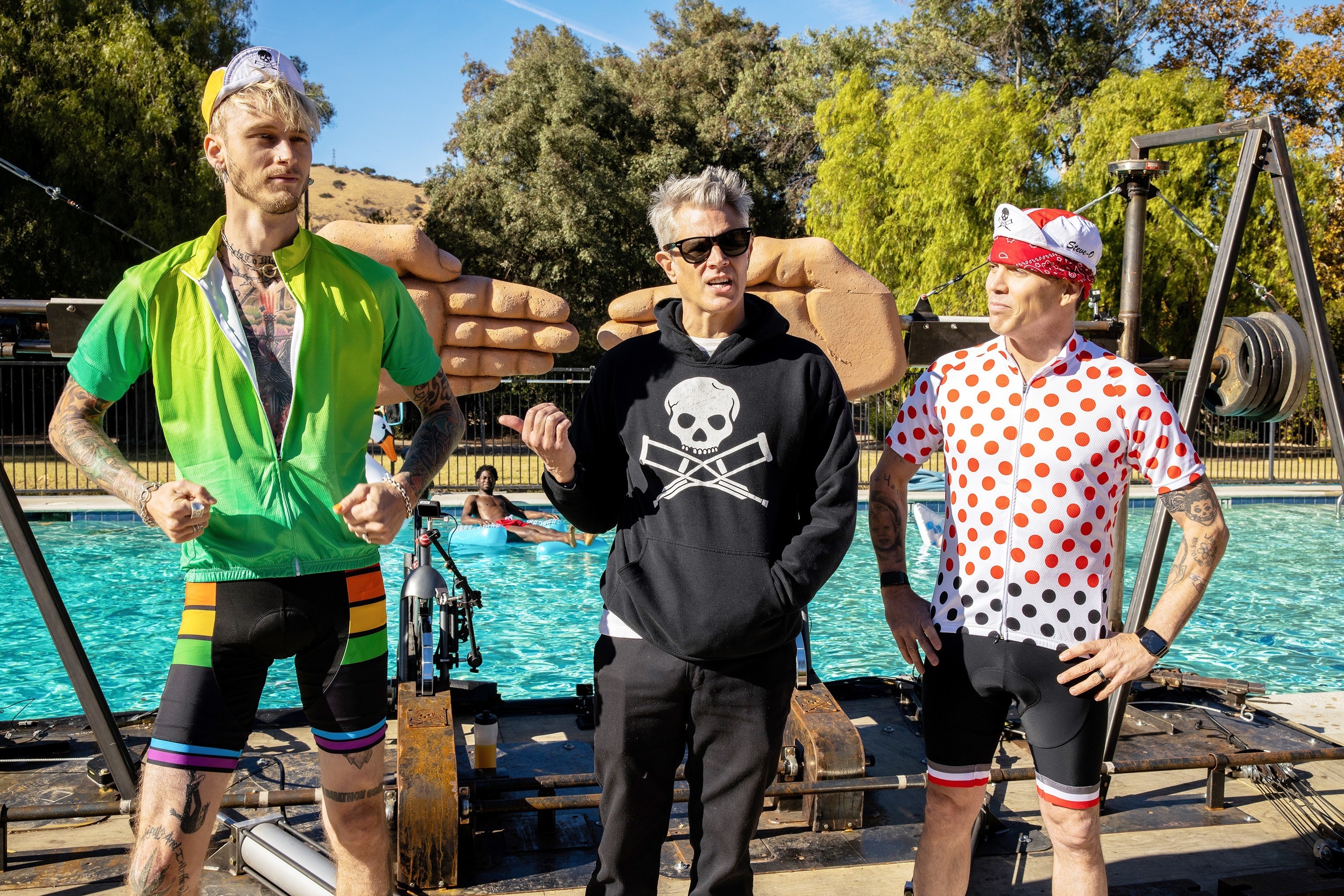 Reboot, Remake, Sequel, or Requel?
SEQUEL

This is the fourth feature film installment of everyone's favorite gross-out/stupid stunt-loving crew who made their mark on MTV way back in 2000. It's been quite a while since their last film, Jackass 3D, which came out almost 12 years ago in 2010.
The stars are a little greyer and a lot more prone to being ~seriously~ injured. So, some new and younger castmates have joined the team to take on a lot more of the more dangerous and physically involved stunts. But it all still results in the same OMG WHYYYY-inducing reactions.
4.
Death on the Nile | Release date: Feb. 11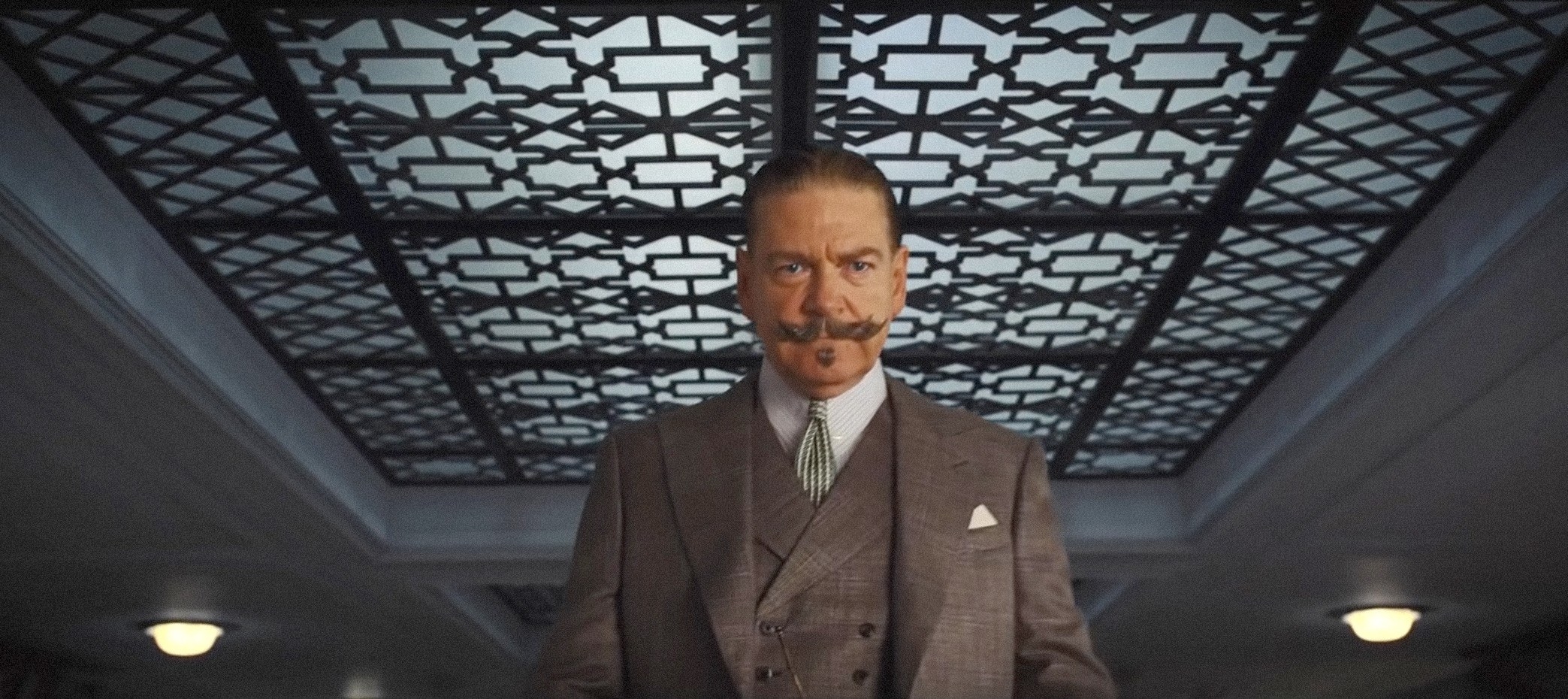 Reboot, Remake, Sequel, or Requel?
SEQUEL
As with the Agatha Christie book it's based on, Death on the Nile is a sequel to the popular Murder on the Orient Express (2017), following famed detective Hercule Poirot. (For the record, Murder on the Orient Express was not the first Poirot novel, though.)
Death on the Nile sees Kenneth Branagh return to both the lead role of Poirot and the director's chair, and Tom Bateman also returns as Bouc.
5.
Texas Chainsaw Massacre | Release date: Feb. 18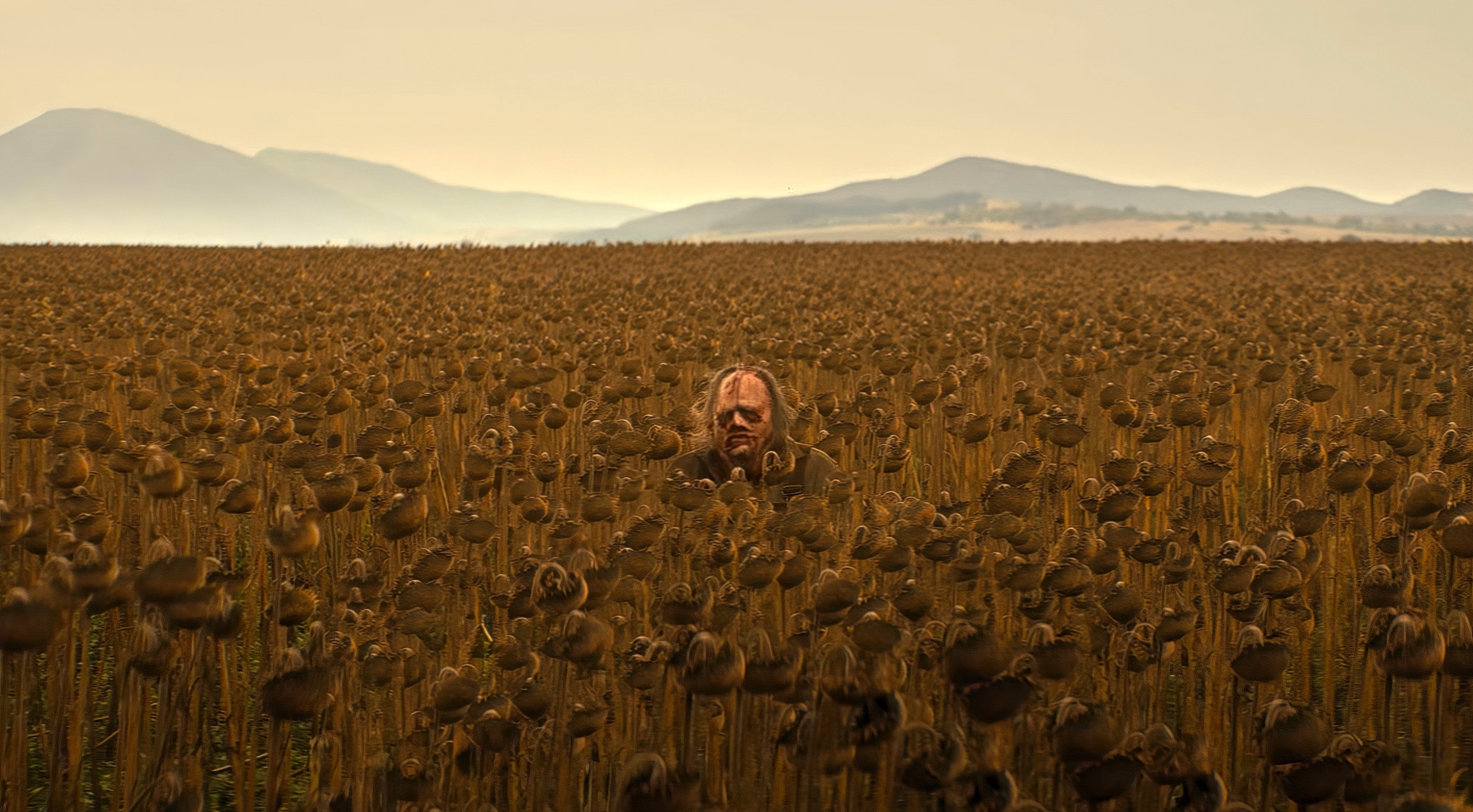 Reboot, Remake, Sequel, or Requel?
REQUEL

There are nine movies (including this year's release) in the Texas Chainsaw film franchise. And, as is the case with these huge horror film franchises (Halloween, Friday the 13th, etc.), they have their ups and downs with the first/original generally being the best. So, if you're expecting this requel to be good...it's not. LOL.
Part of the reason that this latest installment isn't very good is that it's messy as heck. And I'm not talking about the messy, bloody deaths (there are plenty of those).
Lone survivor of the original film, Sally Hardesty, plays a small, but pivotal part in this movie (what she's doing still hanging out alone in rural Texas nearly 50 years after her traumatic event is beyond me). The film is therefore saying this super strong and athletic Leatherface in the new movie is the ~same~ Leatherface from 1974. It's all KINDA hard to believe when you start doing the math and realize he'd likely be in his 70s or maybe even 80s.
Much like Scream's requel move, Texas Chainsaw Massacre attempts to breathe new life into the franchise with fresh faces, but let's admit it — we're all just here to see Leatherface and what wild kills he comes up with.
6.
The Batman | Release date: March 4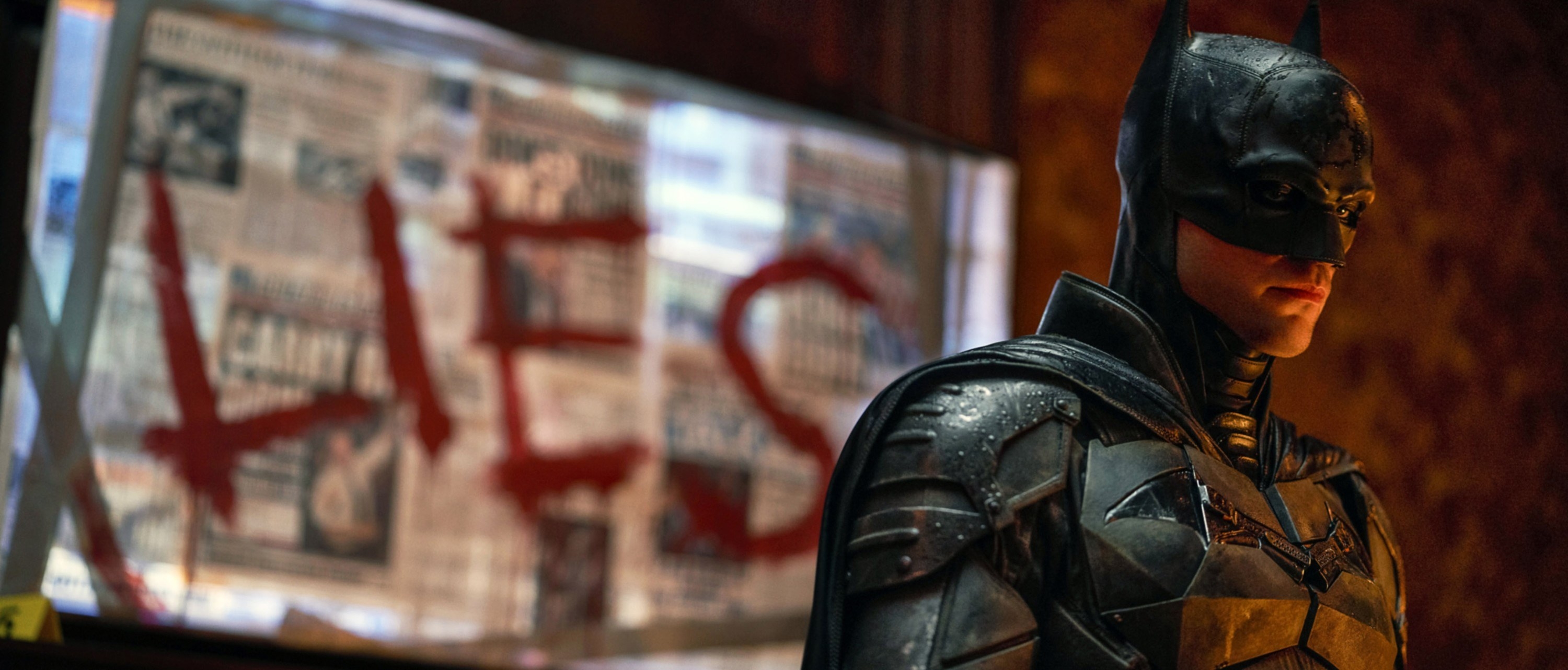 Reboot, Remake, Sequel, or Requel?
REBOOT
Batman has seen MANY live-action film adaptations over the last 50+ years, and the new one is another addition to the growing list. Here's a look:
—The first iteration was 1966's Batman: The Movie, which starred Adam West in the same role from the popular Batman TV series of that era.
—The second iteration was the Tim Burton/Joel Schumacher films that started in 1989 and ended in 1997. (Although directors and main cast changed throughout this era, the Schumacher films were in fact sequels to Burton's films.)
—The third iteration was The Dark Knight trilogy by Christopher Nolan from 2005–12.
—The fourth iteration was the DC Extended Universe films like Batman v. Superman: Dawn of Justice by Zack Snyder from 2016–17.
—And finally, we hit our fifth iteration with The Batman by Matt Reeves.
7.
Cheaper by the Dozen | Release date: March 16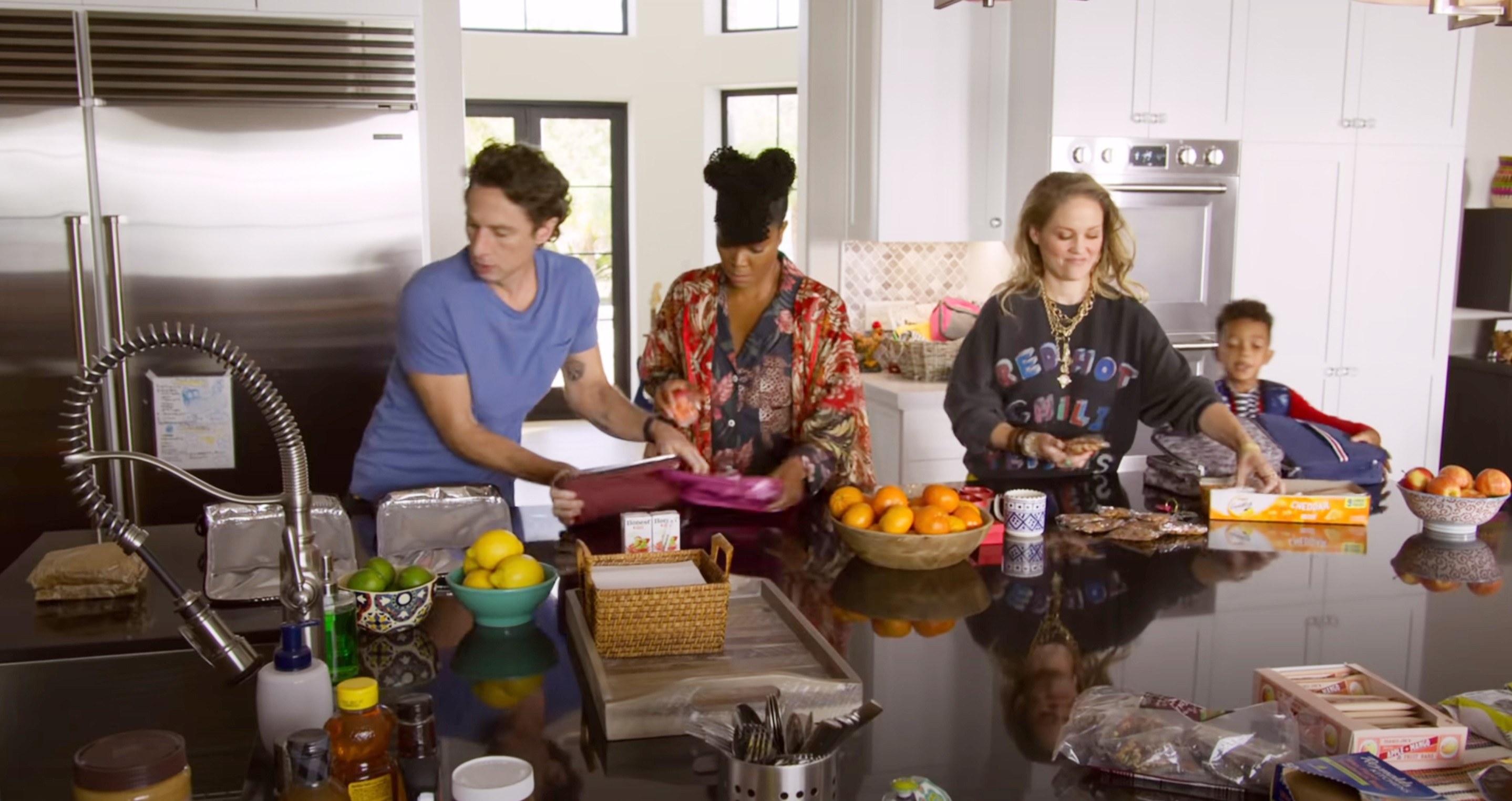 Reboot, Remake, Sequel, or Requel?
REMAKE

This film is a remake of both the 1950 and 2003 Cheaper by the Dozen films. (Bet you didn't know there's a 1950 version!) And all of the films are actually adaptations of a 1948 novel/memoir of the same name by Frank Bunker Gilbreth Jr..
This latest adaptation has Zach Braff step into Steve Martin's shoes as the father of a large family of, you guessed it, 12 kids. It was released on Disney+.
8.
Sonic the Hedgehog 2 | Release date: April 15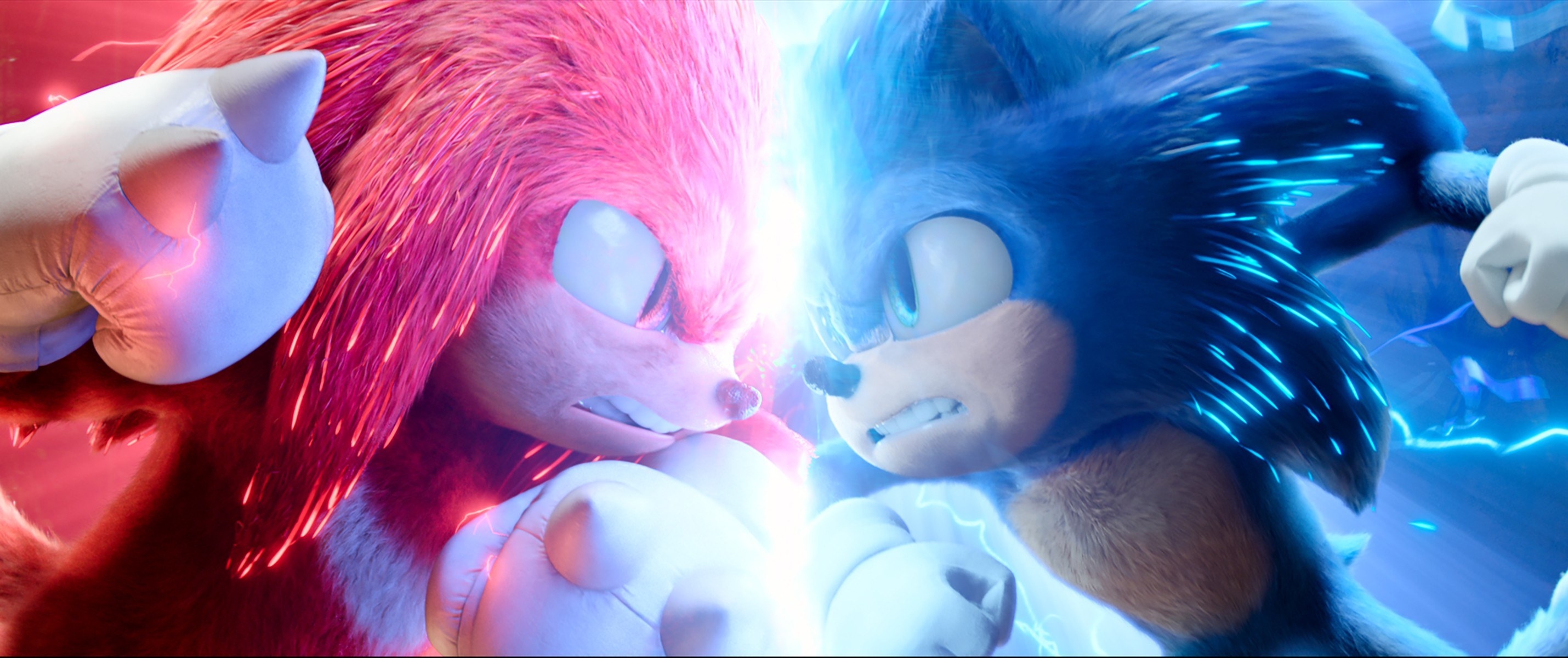 Reboot, Remake, Sequel, or Requel?
SEQUEL

As far as most sequels/reboots/etc. go this year, Sonic 2 actually came out relatively quickly. After some ~drama~ over Sonic's look, the first movie was released in 2020.
This time around, everyone's favorite blue hedgehog is joined by pal Tails and nemesis Knuckles. And, of course, returning as the big boss is Jim Carrey as Doctor Robotnik.
9.
Fantastic Beasts: The Secrets of Dumbledore | Release date: April 15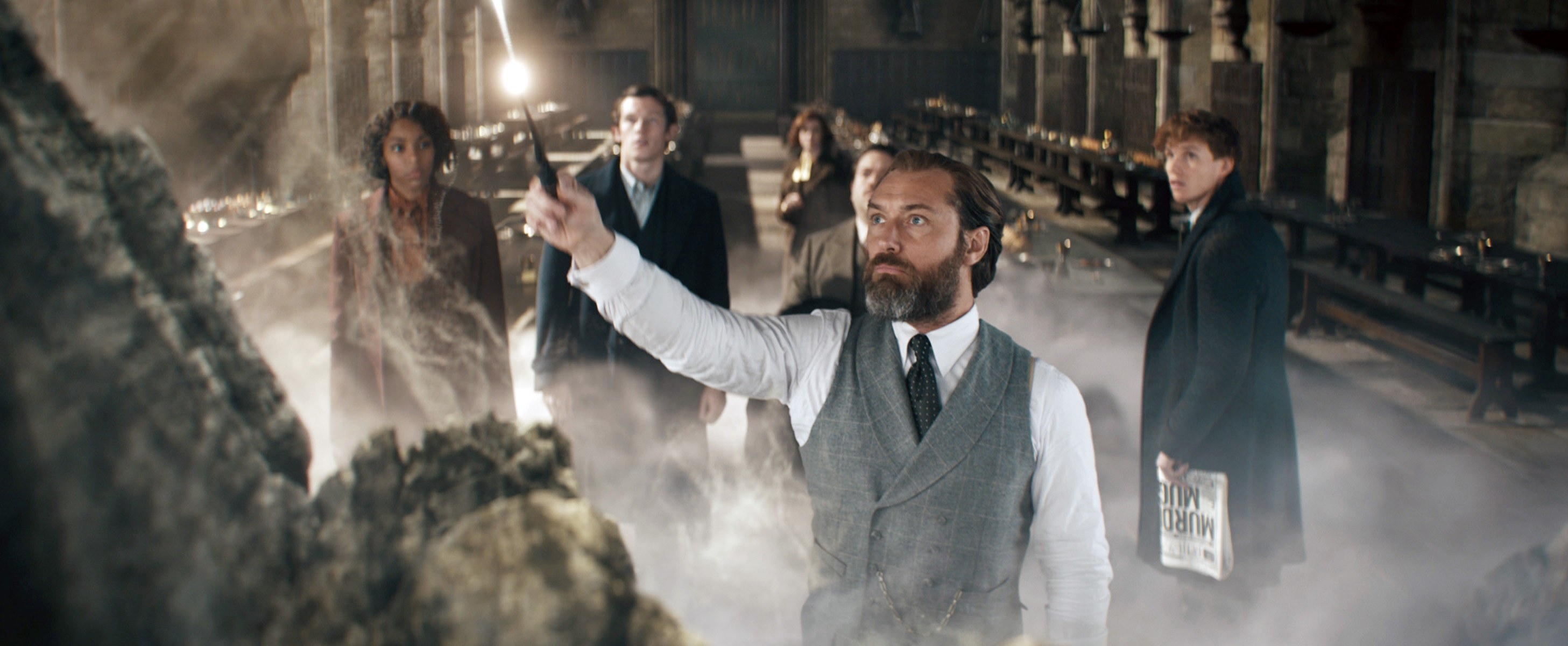 Reboot, Remake, Sequel, or Requel?
SEQUEL

This is the sequel to 2018's Fantastic Beasts: The Crimes of Grindelwald, the third in the Fantastic Beasts series, and the 11th overall Harry Potter-related film in the franchise.
It was originally slated for a 2020 release but was pushed back for a variety of reasons including COVID. Johnny Depp was originally set to return as Grindewald (having portrayed him in previous films) but was asked to resign, and then replaced with Mads Mikkelsen.
Although there have been mentions, a Fantastic Beasts 4 has not been confirmed, with many people assuming it is unlikely to happen.
10.
Doctor Strange in the Multiverse of Madness | Release date: May 6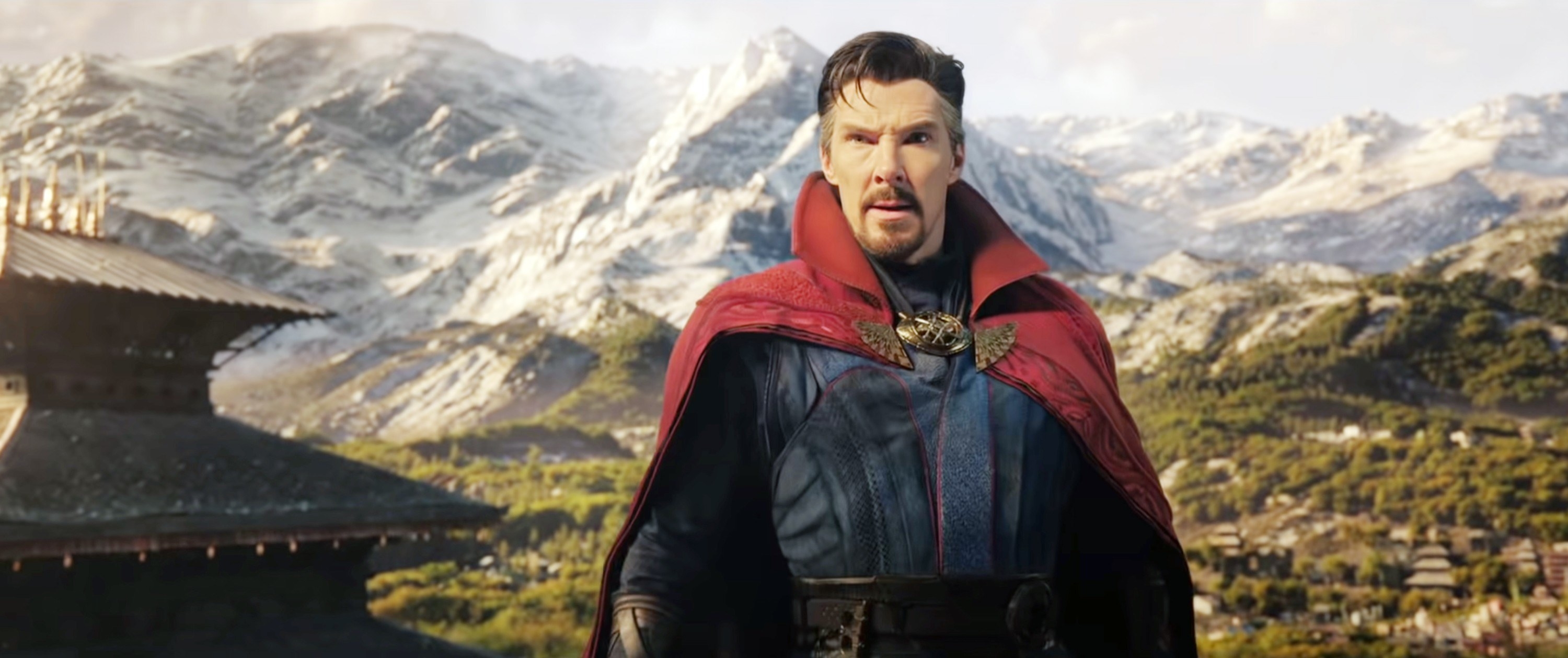 Reboot, Remake, Sequel, or Requel?
SEQUEL

This is a direct sequel to 2016's Doctor Strange and, to varying degrees, also a follow-up to all the films Doctor Strange has appeared in since (Infinity War, Endgame, Spider-Man: No Way Home, etc.).
As part of Marvel's Phase 4 movies, this sequel film is just one cog in the MCU wheel including 2022's Thor: Love and Thunder (which we'll get to in a bit). However, a Doctor Strange 3 is yet to be confirmed.
Reboot, Remake, Sequel, or Requel?
REMAKE

Based on Stephen King's 1980 novel of the same name, Firestarter (2022) is also a remake of the 1984 film starring Drew Barrymore as pyrokinetic child Charlie McGee.
This 2022 update sets the story in present day — Charlie's parents take part in ~strange~ lab experiments in 2008 — and basically follows the same beats as the 1984 film.
The experiments Charlie's parents (Andy and Vicky, respectively) partake in involve the hallucinogenic effects of a drug called "Lot 6." That drug in turn gives Andy powers of telepathy and Vicky powers of telekinesis. Charlie inherits these powers and also develops pyrokinesis.
Of course, if you're a fan of Stranger Things, all of this will sound familiar to you because the Duffer brothers literally took this idea and ran with it for their show. (And, IMO, have done a far better and more interesting job with the concept.)
I will say, it feels a little weird to set this new film adaptation in the present day. The US government did actually conduct hallucinogenic-related drug experiments back in the '50s to '70s, thus making a story set in the '80s a little more relevant.
Watch now on Peacock.
12.
Chip 'n' Dale: Rescue Rangers | Release date: May 16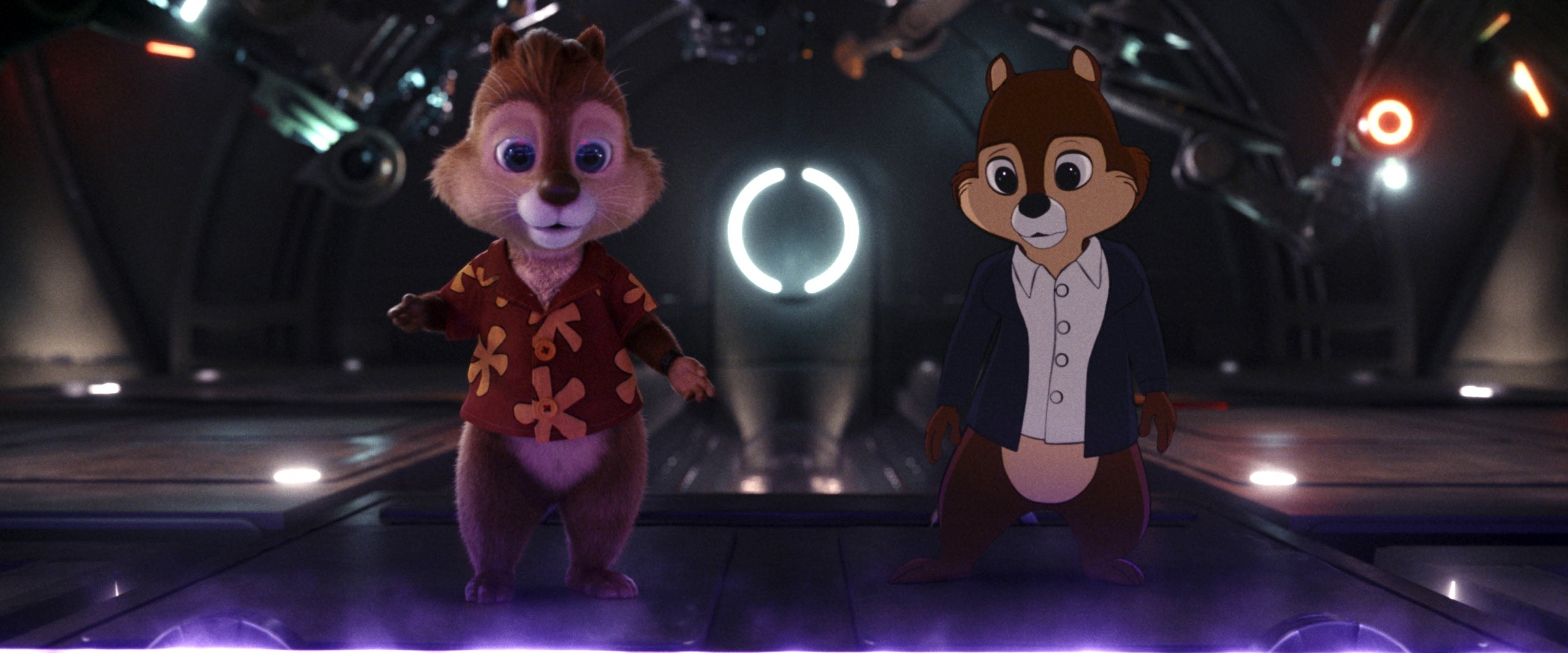 Reboot, Remake, Sequel, or Requel?
REQUEL

This Disney+ original film is definitely a sequel to/continuation of the Chip 'n Dale: Rescue Rangers TV series that aired on the Disney Channel from 1989–90 (the original series is a jumping-off point for the story of this film, and obviously there are many references to the series and its characters).
Buuuut...it's also a reboot! Why? Because it's not REALLY a continuation of the show itself; it's about Chip and Dale the ~real-life~ stars of the animated series, and what they're up to in present day. Well, that is, present day being a world where humans and cartoon characters live together (like in Who Framed Roger Rabbit). Yes, it's very meta.
13.
Top Gun: Maverick | Release date: May 27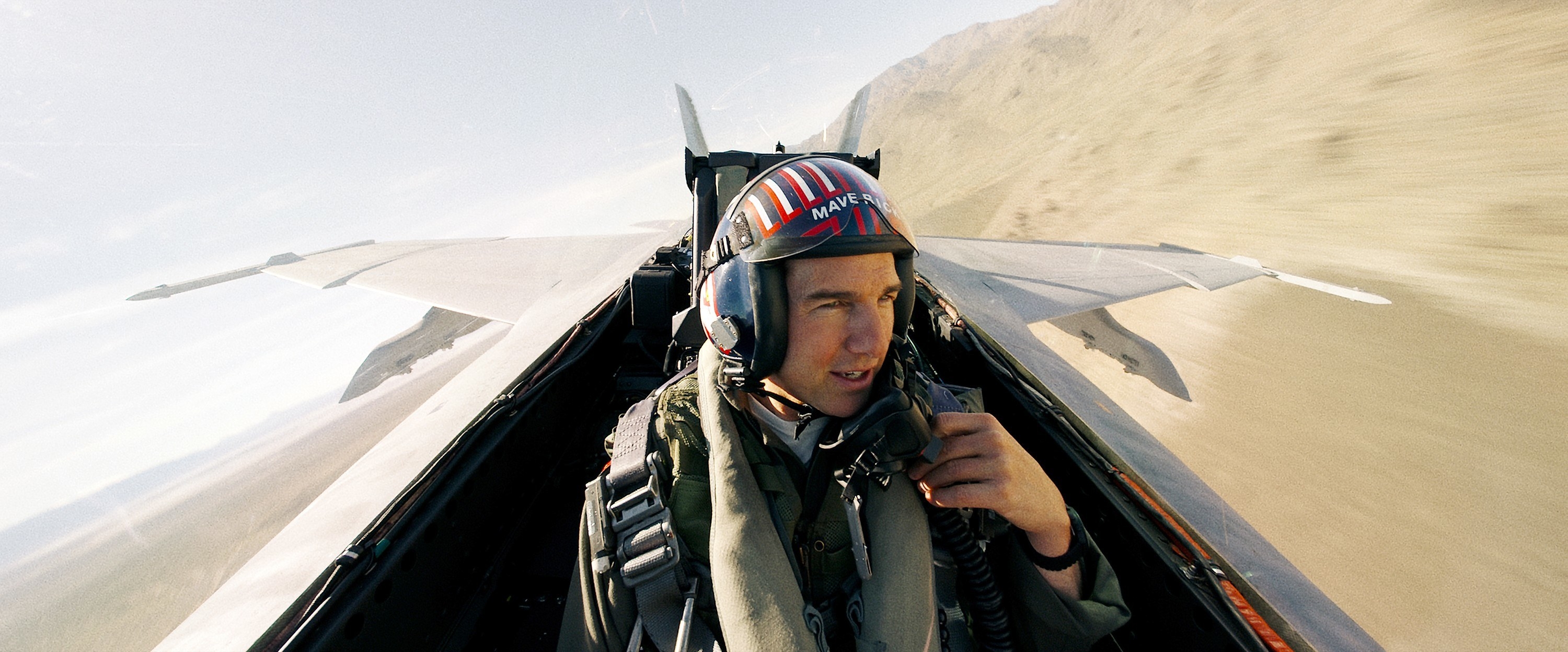 Reboot, Remake, Sequel, or Requel?
SEQUEL

It's been 36 years since Tom Cruise took to the skies as Navy pilot Pete "Maverick" Mitchell and inspired millions to fist pump their way through Kenny Loggins' iconic song "Danger Zone." And in that time, through great songs, iconic lines, and shirtless volleyball memes, Top Gun has remained a film people fondly remember (despite it not actually being THAT great).
Although the film was not a critical hit, I'm actually a little surprised they didn't make a sequel back in the day — after all, Top Gun was the highest-grossing film of 1986. But I'm even MORE surprised that they made a sequel this many years later. (Or, maybe not, since, as this post proves, throwback/nostalgic films are ~in~).
But, I'll admit, it's a good thing they did finally make a sequel because Top Gun: Maverick is pretty great and actually better than the original (and that's REALLY rare for a sequel film). For the record, Maverick currently has a 97% rating on Rotten Tomatoes, while Top Gun has 58%.
Although new characters are introduced in this sequel, Maverick remains the central character, and the story closes out events from the first film without leaving room for a "rebooted" franchise and further sequels. Probably.
14.
Jurassic World: Dominion | Release date: June 10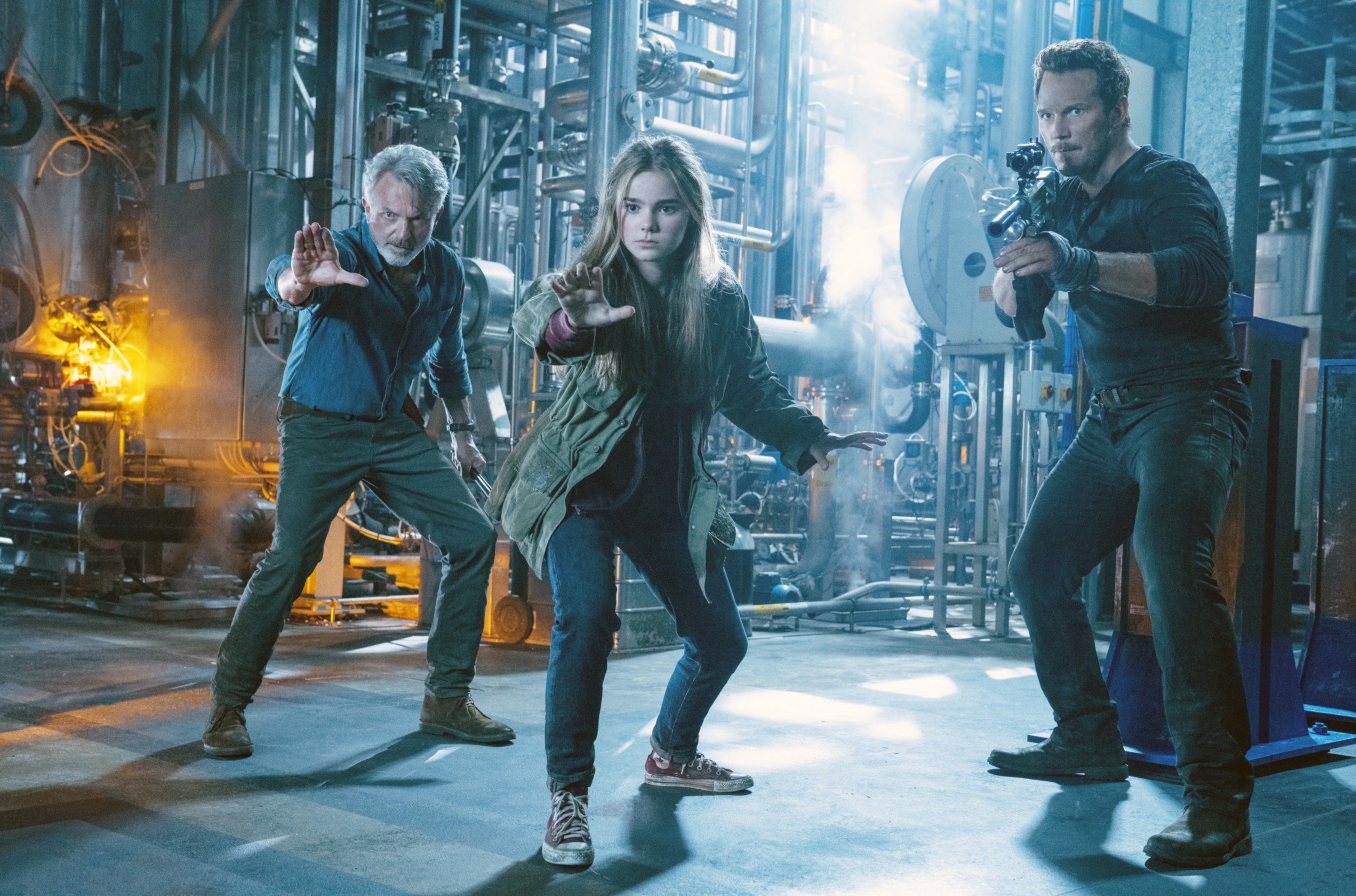 Reboot, Remake, Sequel, or Requel?
SEQUEL

Just to be clear, the whole Jurassic World franchise is a requel. However, given that this is the third film in the current Jurassic World films, it's ultimately just a direct sequel to 2018's Jurassic World: Fallen Kingdom.
Aside from following up on the previous Jurassic World film, of course, we also get the return of iconic Jurassic Park alumni Sam Neill, Laura Dern, and Jeff Goldblum.
15.
Father of the Bride | Release date: June 16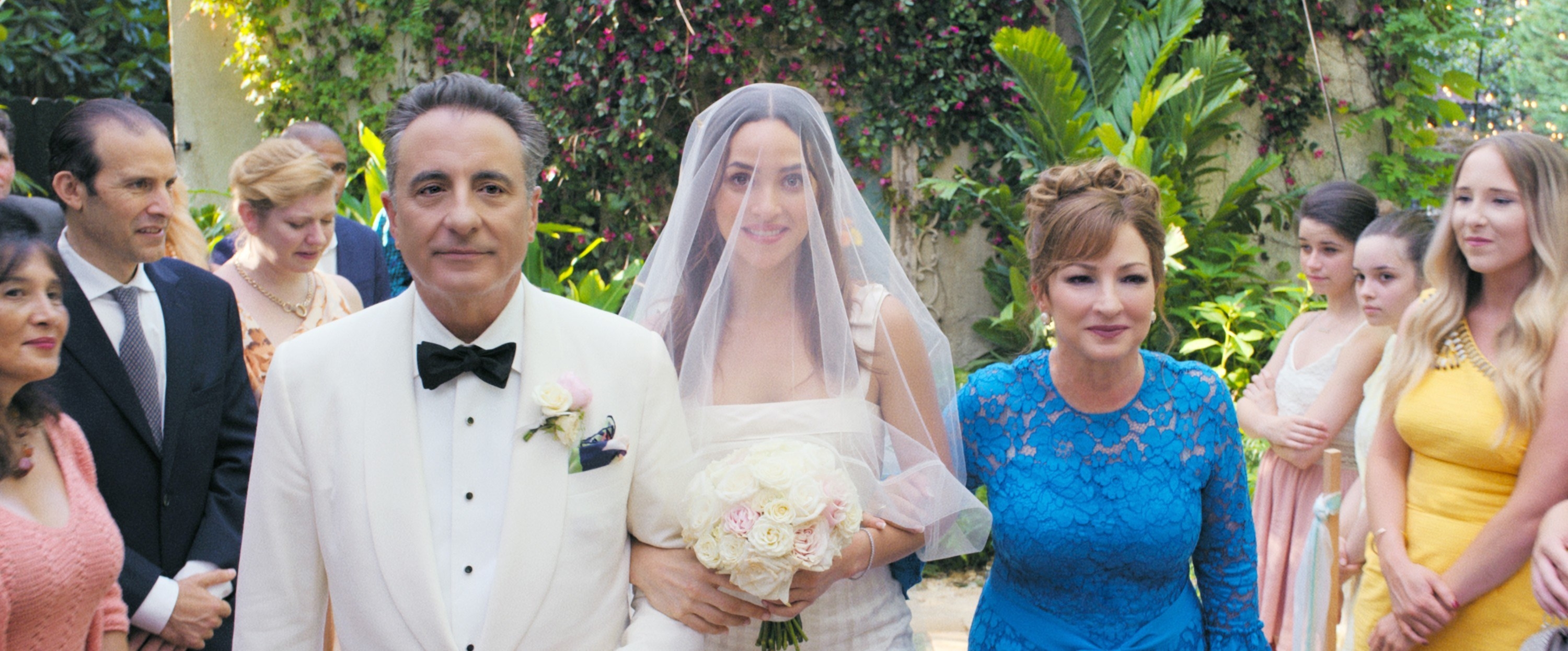 Reboot, Remake, Sequel, or Requel?
REMAKE

Father of the Bride (2022) is an HBO Max remake of the 1991 classic starring Steve Martin and the even older ~original~ movie from 1950 starring Spencer Tracy.
Much like Cheaper by the Dozen, all three Father of the Bride films are adapted from the novel of the same name, which came out in 1949.
Anyway, now that we've cleared that up... Andy Garcia stars as the "father" of said title in this latest adaptation, which sets the story in Miami and features a Cuban American family at the center of the drama and hijinks.
16.
Lightyear | Release date: June 17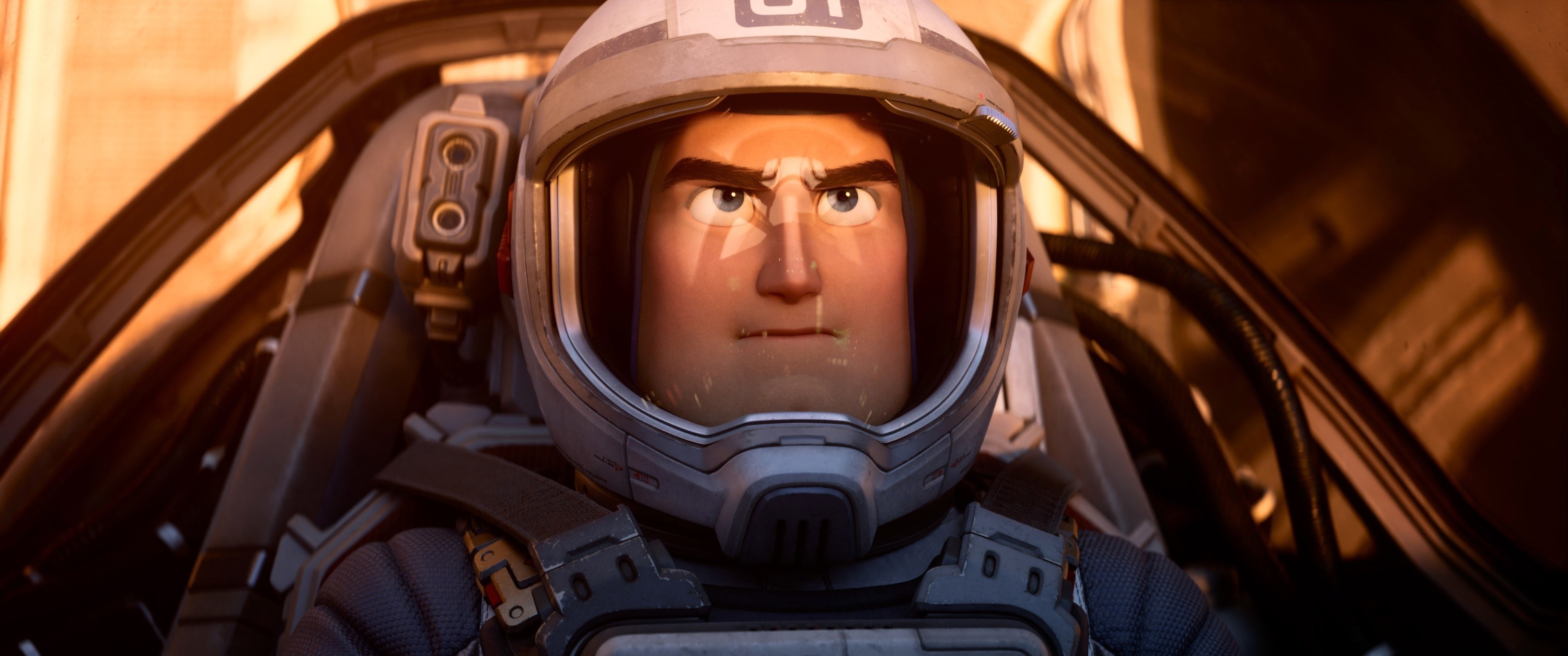 Reboot, Remake, Sequel, or Requel?
REBOOT... OR SOMETHING ELSE

I honestly couldn't decide if Lightyear is a reboot, requel, or even a prequel because, ultimately, it's not REALLY any of these. On the one hand, it's a spinoff of the Toy Story franchise, but on the other, it's kind of its own thing because it does not take place within the same fictional universe.
The pitch for Lightyear is: Remember how Andy in Toy Story had a Buzz Lightyear toy? Well, that toy was based on Andy's favorite movie, and THIS is that movie.
So, while Lightyear is about Buzz Lightyear, it's NOT about Buzz Lightyear the toy we know from the Toy Story films. It's about Buzz Lightyear the character that the toy is modeled after.
In that sense, I guess we can settle on this being a spinoff, but I still don't feel wholly satisfied with that. REGARDLESS, Lightyear is a film based on an existing movie/franchise and definitely fits the 2022 rehash list.
17.
Beavis and Butt-head Do the Universe | Release date: June 23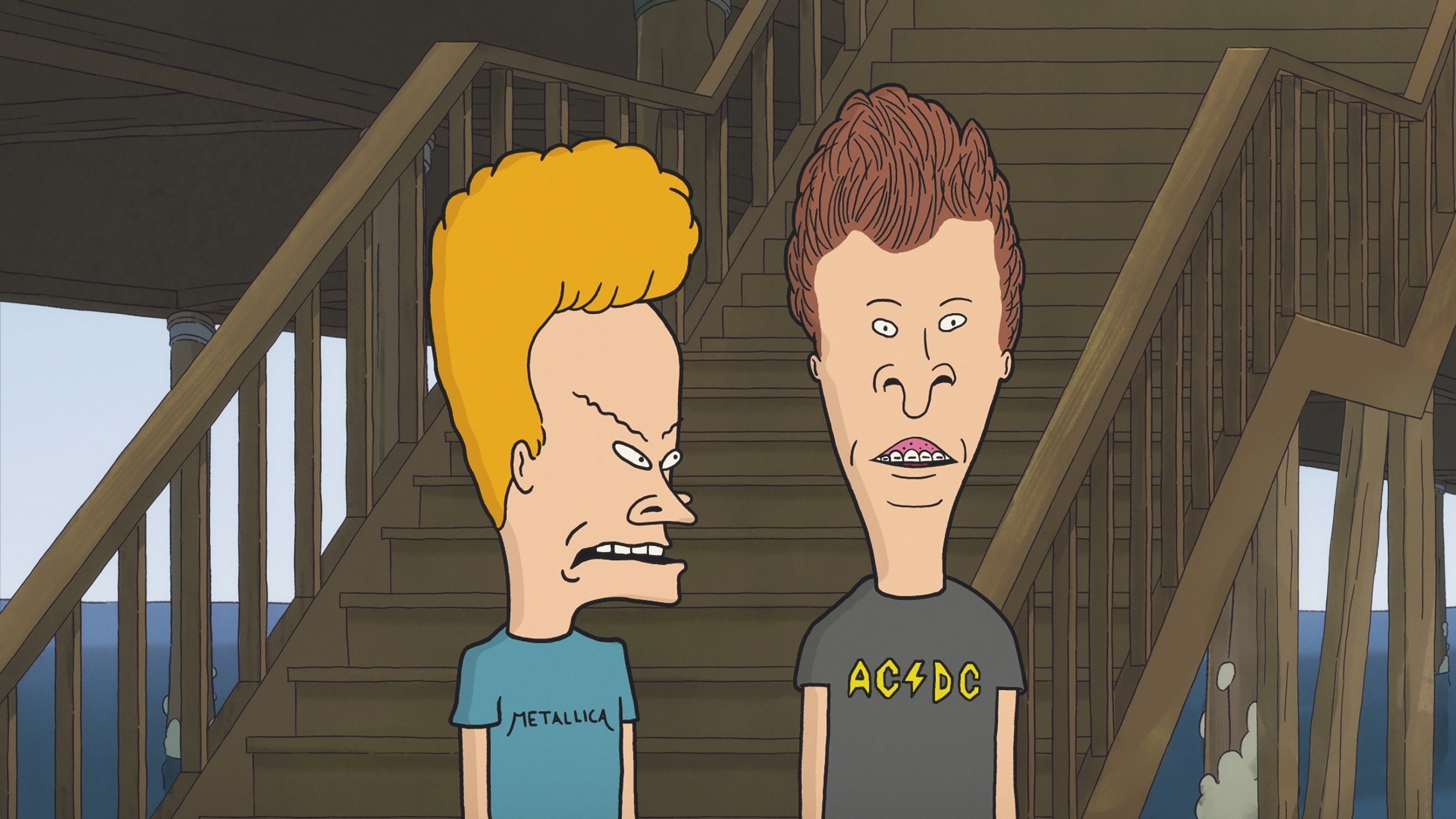 Reboot, Remake, Sequel, or Requel?
SEQUEL

Although it's based on the classic '90s MTV series Beavis and Butt-Head, this is actually the second film to star the popular headbanging duo. For those who don't know or remember, the first film came out in 1996 and was called Beavis and Butt-Head Do America.
In this new movie, the teens are transported from 1998 to 2022 where they meet parallel-universe versions of themselves and are wanted by the US government. It was released exclusively on Paramount+.
18.
Minions: The Rise of Gru | Release date: July 1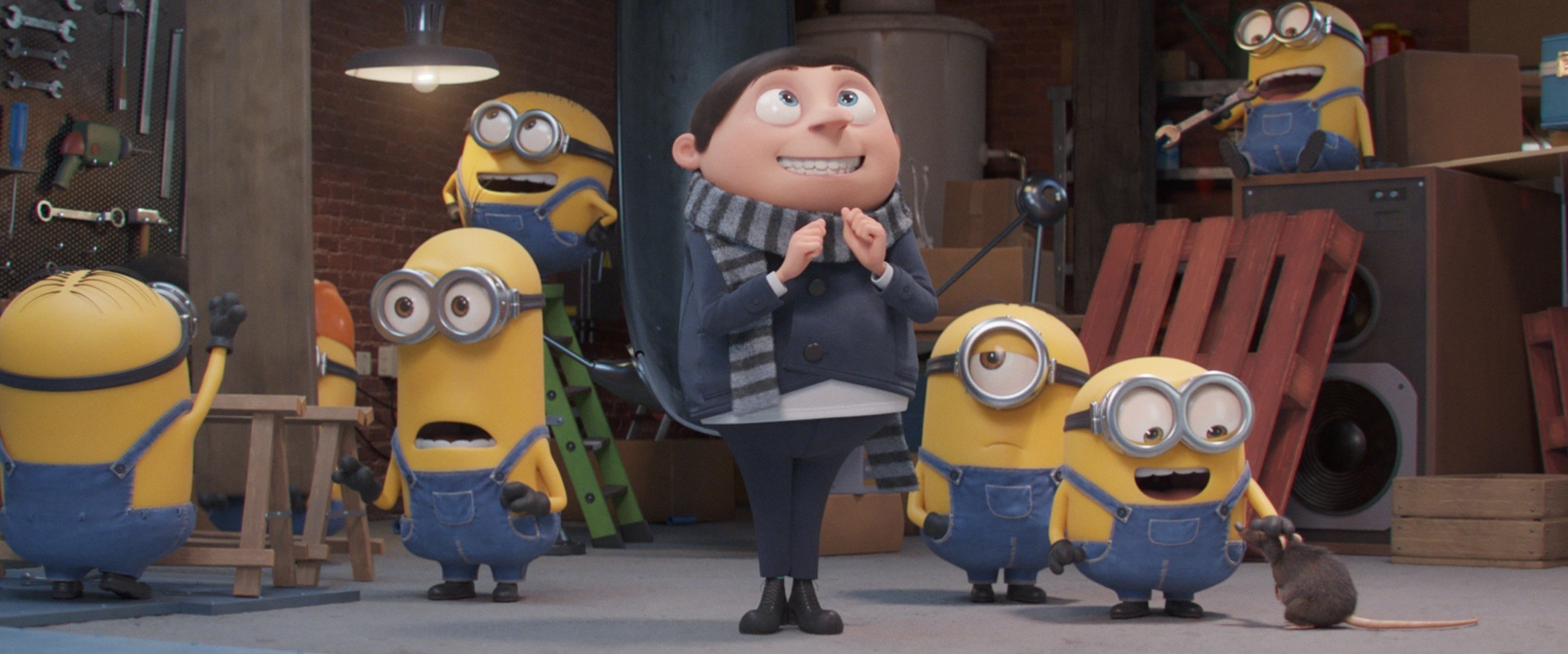 Reboot, Remake, Sequel, or Requel?
SEQUEL

This is a direct sequel to the first Minions movie from 2015, which itself was a spinoff of Despicable Me. (There are five movies in the franchise...so far.)
In the movie, we see the minions get up to more mayhem as well as meet a 12-year-old Gru in the 1970s. And in REAL LIFE, we got to see teens dress up in suits to go watch the movie.
19.
Thor: Love and Thunder | Release date: July 8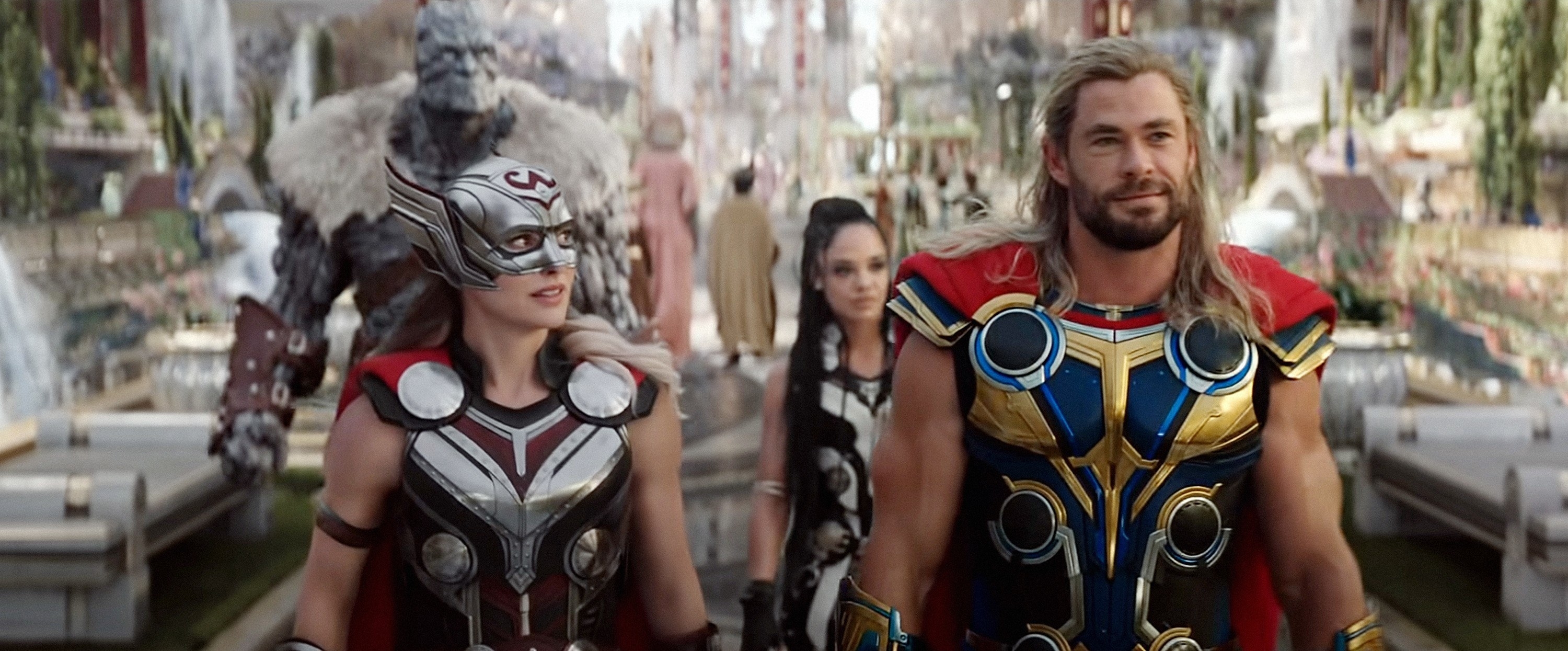 Reboot, Remake, Sequel, or Requel?
SEQUEL

Much like Doctor Strange, while Love and Thunder is a sequel to the previous Thor Film (Ragnarok), this is also a small part of the very large and continuing MCU franchise.
After the events of all the previous MCU films he's been involved with, Thor attempts to find peace but is called back into action by Valkyrie, Korg, and Jane Foster...who is now the Mighty Thor.
I don't know about you, but I'm getting kind of tired of all these reboots, remakes, sequels, etc. Like, 19 movies over 6.5 months is kind of a lot? And, let's not forget, there's still MORE to come! Hellraiser, House Party, and don't even get me started on all the reboot TV series...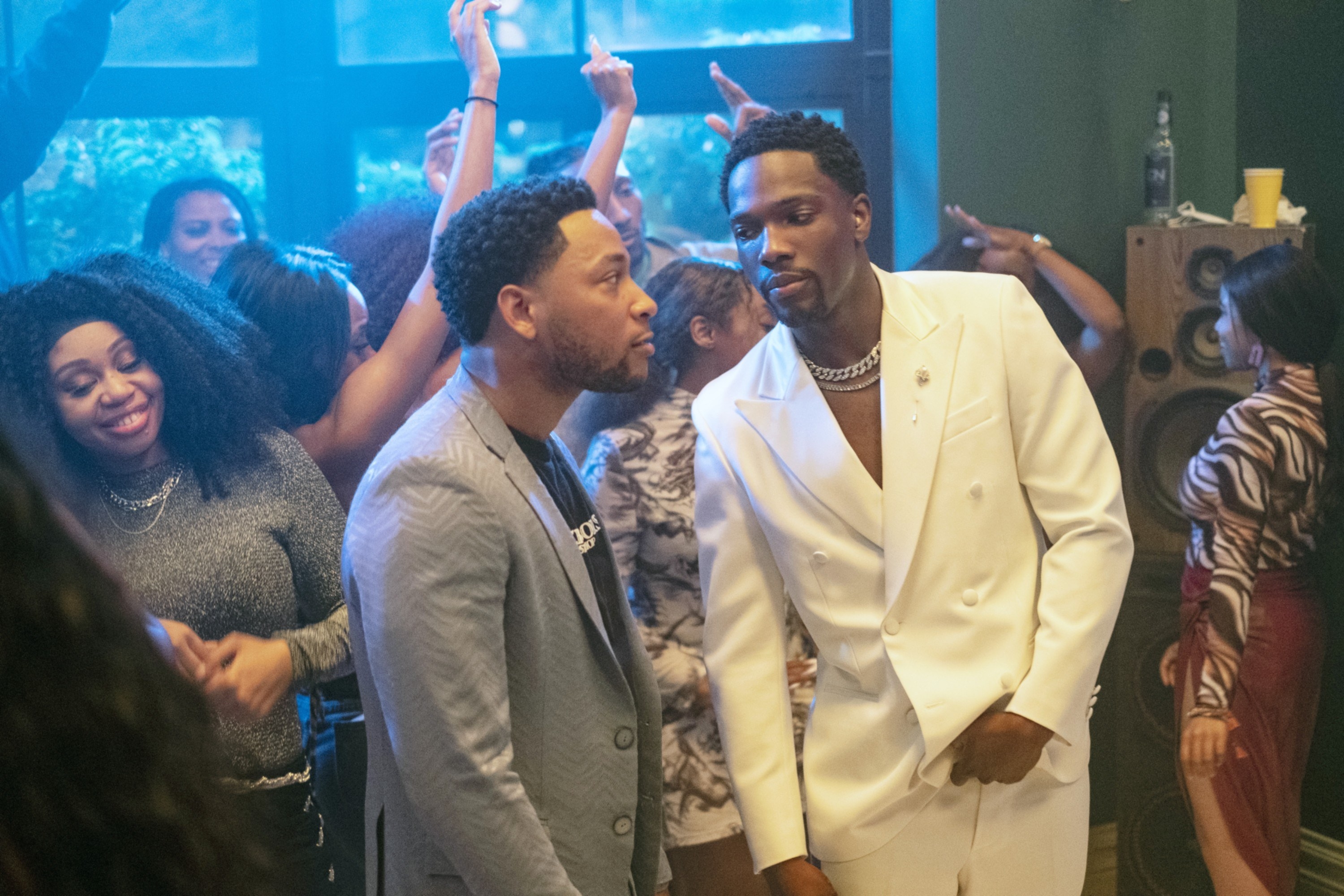 What do you think? Are you sick and tired of reboots, remakes, and sequels, etc. Or are you LOVING all of this? Tell me in the comments below!