Healthier Skillet Peach Crisp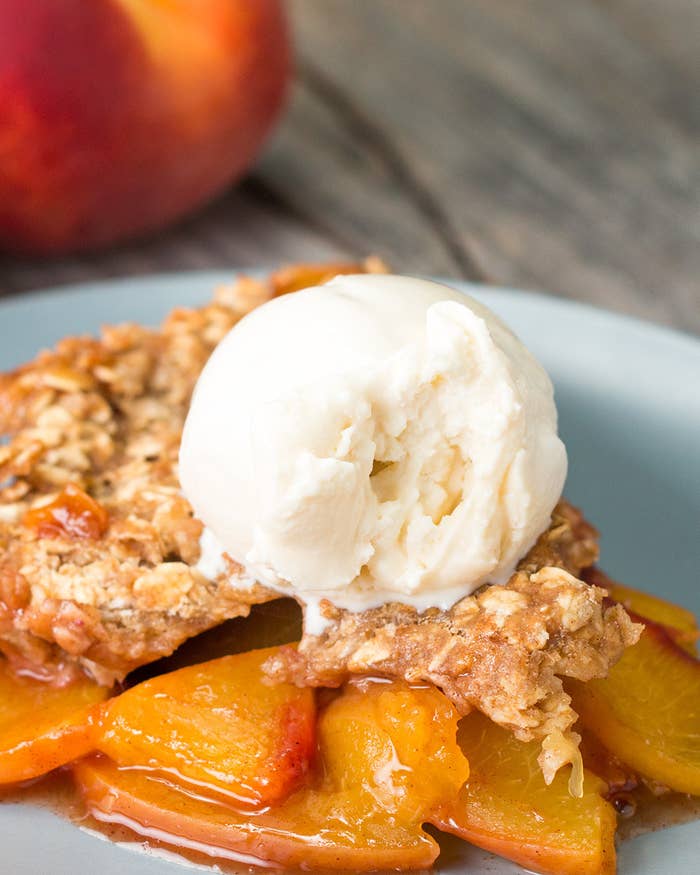 INGREDIENTS
Filling
6 peaches, halved and pitted
2 tablespoons light brown sugar
1 teaspoon cinnamon
1 tablespoon cornstarch
2 teaspoons vanilla extract
Topping
2 cups old fashioned rolled oats
¾ cup whole wheat flour
3 tablespoons light brown sugar
2 teaspoons cinnamon
1 teaspoon salt
1½ cup applesauce
PREPARATION
1. Preheat oven to 375˚F (190˚C).
2. In a bowl, add the peaches, brown sugar, cinnamon, cornstarch, salt, and vanilla extract and mix to combine.
3. In a separate bowl, add the oats, brown sugar, salt, whole wheat flour, applesauce, and cinnamon and mix to combine.
4. Spread the peaches in an even layer in a skillet, and top with the oat mixture.
5. Bake for 40-45 minutes, until the peaches are bubbling and the oats are golden brown.
6. Enjoy!