Can you tell us a bit more about your life's journey after that decision?
Well Paul, it's funny you ask. The main thing is, I work hard. I work very, very, hard. And I recently started only associating with those who do. It has really been exciting. In college, I was working for the IT department, a full time student, and working on my start up company, Pear-U LLC. full time. The company is now dissolved, but that was my first ever viral venture. Now I'm into completely native apps with in app advertising. They produce much better returns. You can scale with no backend and you can focus on only marketing after product launch this way. My new portfolio has a quarter million users across all my apps, and we serve over 1 million advertisements to users every single month. Right now it consists of news apps and games. You can check out my entire portfolio on my website, SachetGagwani.Com.
That's truly an amazing story.
Can you tell us a bit more about what an appreneur exactly does?
I think most people really aren't aware of the term.
Well, it is a relatively new term. An appreneur is someone who is an entrepreneur relating to mobile apps, most of the time, indie app developers who manage to create a full time business for themselves. Whether developing, marketing, monetizing, or selling off free apps, it's a relatively new career path. But the modern market is completely dependent on appreneurs all over the world.
Can you tell us a bit more about your current mobile app business?
I have an extensive portfolio of native mobile apps that are available on iOS and Android. These include BlueOwl, BlueOwl+, Cranky Trump, Color Swapped Omega, and my most recent, best designed game so far, Nyan Square. BlueOwl aggregates news sources into one infinite feed, gives you the summary of each article before you open it, and allows you to share your favorite articles instantly to social media. BlueOwl+ is a premium version of the app.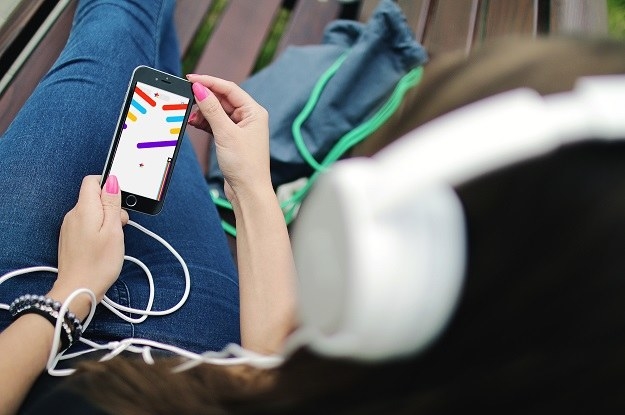 You can use it without a single advertisement for a small, one time fee. These two are only available for iOS. Cranky Trump is also only available on iOS, and you can play as Donald Trump jumping over Hillary Clinton, Bernie Sanders, and Rand Paul to see how many points you can get until you lose. Color Swapped Omega is my rendition of the hit game Color Switch. I took out all the unnecessary garbage and made the game very simple, but a lot harder with more challenging obstacles. Color Swapped Omega is available on iOS and Android. Nyan Square is my most recent app. It's my best and most original game yet, available on iOS and Android.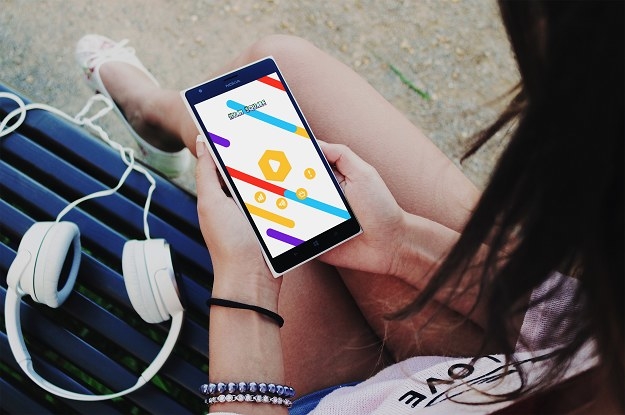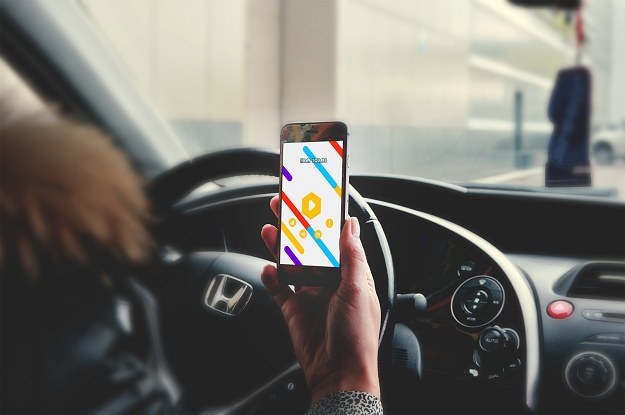 Tell me more about Nyan Square, your most recent app.
Nyan Square is a game that implemented not only great gameplay and creativity, but also brought back that beautiful sense of flat, two dimensional design that no one is doing anymore. It's probably my best game yet. It has racked up 10's of thousands of downloads within a month of being released, and I think this one should hit a million downloads within the next year or two. It's really climbing the charts. It has already been featured in 26 different sections of the App Store, and I hope it gets featured on the home page soon, possibly even the top 10 charts in the near future. Nyan Square is a game where you play as a square with a rainbow tail. You avoid colorful obstacles to collect star coins which you can then use to unlock new characters, or in this case, squares. The whole game has a really abstract, artistic vibe to it. My mission was to make a very simple game that only had a one tap function, but could handle as much design concept into it as possible. I'm glad I succeeded in doing that. I couldn't have done it without my loyal user base though. I'm glad I can launch products that people love.
This post was created by a member of BuzzFeed Community, where anyone can post awesome lists and creations.
Learn more
or
post your buzz!