Whiskey Beer Cocktail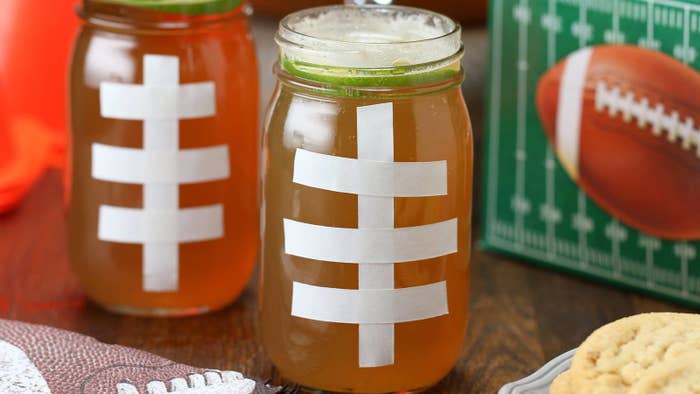 INGREDIENTS
Servings: 12-14
2 cups apple juice
2 limes, juiced
2 cups Crown Royal Deluxe
6 cups sparkling apple cider (two 750mL bottles)
6-8 bottles light beer
Ice
Optional:
Thin white tape for decorating cups
Limes for decoration and garnish
PREPARATION
1. In a small saucepan, simmer apple juice and the juice of two limes for 20 minutes, or until half has evaporated. Then, chill 1 hour (freezing is recommended for faster chilling).
2. In a pitcher or punch bowl, combine chilled apple-lime mixture, ice, sparkling cider, and Crown Royal. (You can also add sliced limes for decoration.)
3. Fill glasses ⅓ full with the Crown Royal Deluxe mixture and top with beer. Garnish with a lime wheel.
4. Enjoy!