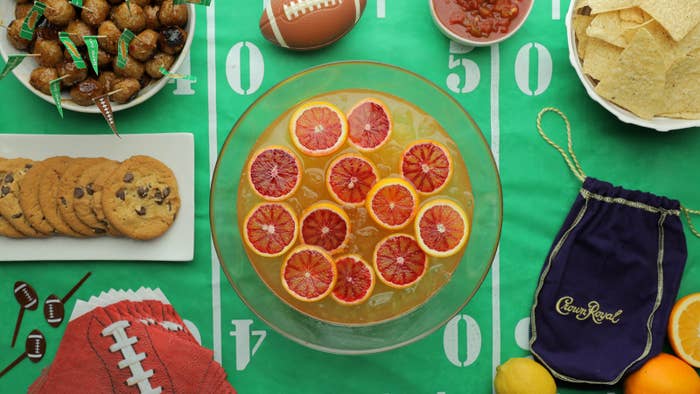 Ingredients
Honey Simple Syrup
1/2 cup honey
1/2 cup water
Zest of 1 orange
Zest of 1 lemon
Punch
1 & 1/2 cups (12 ounces) Crown Royal Deluxe Blended Whisky
1 & 1/2 cups orange juice
1 cup lemon juice
Honey syrup
2 & 1/2 cups sparkling water
Blood orange slices, for garnish
Preparation
Honey simple syrup
1. Add honey, water, orange zest, and lemon zest into a small pot. Bring to simmer. Let simmer, stirring occasionally for 5–10 minutes. Strain syrup and cool.
Punch
1. Pour Crown Royal Deluxe Whisky in a punch bowl.
2. Pour in orange juice, lemon juice, and the honey syrup. Stir well. Pour in sparkling water.
3. Add ice, then float fresh blood orange slices in the bowl.
4. Enjoy!