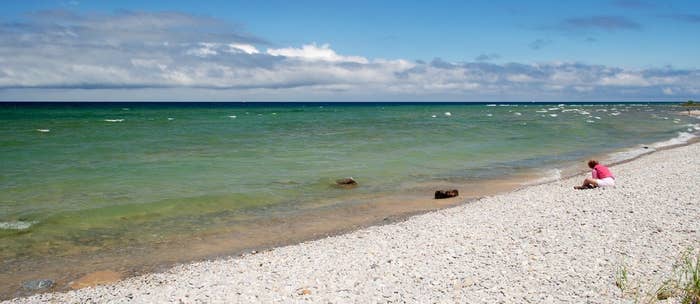 She sits with the stones,
fondling fossils,
sifting memories through her fingers
with a concentration
like the toddler she was the first time.
Her hair blows;
dune grass.
Her joy bubbles;
white caps.
She shouts for me -
Look down the length of Leelinau
towards Sleeping Bear:
the giant dunes
where each year you raced your younger shadow
and won.

Where I stood,
a beech atop the dune climb,
and watched
as the wind
carved you.

Search the stretch of stones:
those sedimentary secrets
Hear the years
tumble with the tide.
Wiggle time between your toes.
I walk to her;
Her back rounded,
weathered ridges
and grooves.
She asks -
What did you find, my love?