Tiffany Martinka works for Monsanto in Saskatchewan. She knows women play a major role on farms, especially at harvest time. But the industry often doesn't recognize them. So she started the #WomenOfHarvest15 hashtag to showcase their work.
Female farmers in Canada soon jumped on the combine selfie bandwagon.
"I think that many have known that women are a huge contribution to the farm, but it's finally time that we highlight the story," Martinka said.
Just another day at the office.
They definitely work weekends to get the job done.
To go with the hashtag, farmer and blogger Angela Jones recently wrote a post calling on female farmers to "stop underplaying how important you are."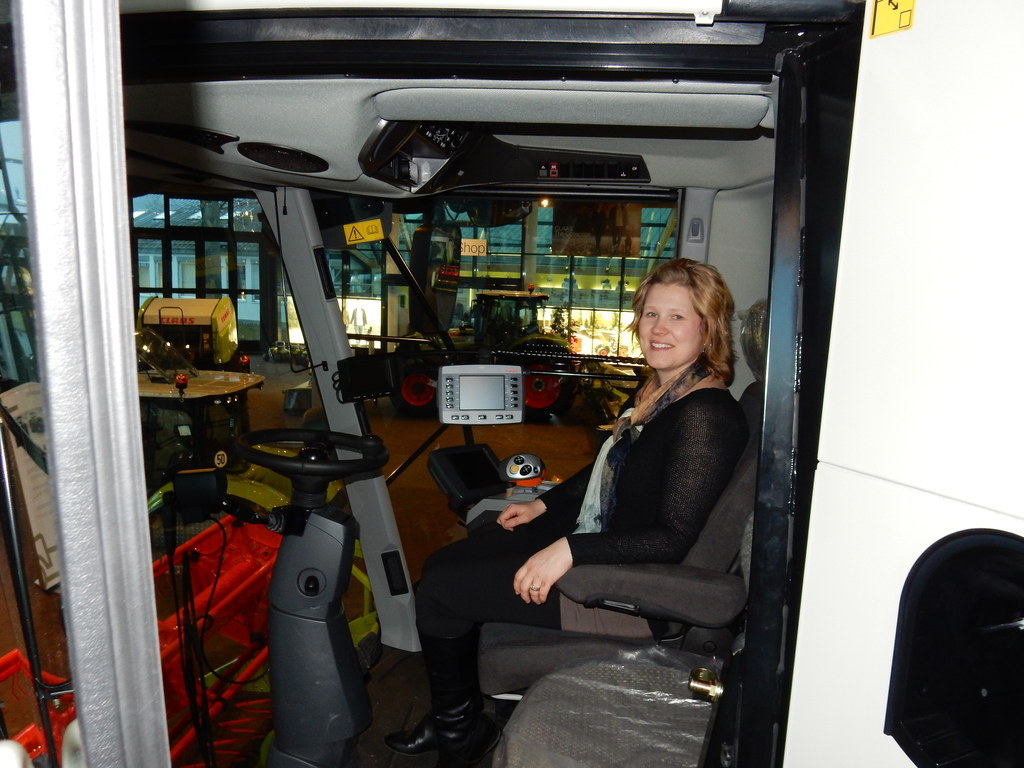 She wrote:
Dear woman in agriculture
may I ask something of you?

Stop. Just stop.

Stop underplaying how important you are.

You are a key piece to a complicated puzzle. The picture isn't complete without you. Your family needs you. Your business needs you. The industry of agriculture needs you.
Because women are doing everything. Hey, that combine isn't going to fix itself.
Gotta get that canola in the bin.
Farming while pregnant = tough as nails.
You're never too young to help out on the farm.
Some men also participated by snapping pics of the wives and daughters who make the harvest happen.
Women farmers in North Dakota and elsewhere are also posting to the hashtag.
"Here's to all women who have ever been part of agriculture."
Badass.
The photos are often also a reminder that farms are beautiful places.
But also very hard work.