The Canadian ketchup craze started weeks ago when Ontario dad Brian Fernandez wrote a Facebook post noting that French's ketchup uses tomatoes from the Ontario town that Heinz used to. He said it tasted better, too. "Bye. Bye. Heinz," he said.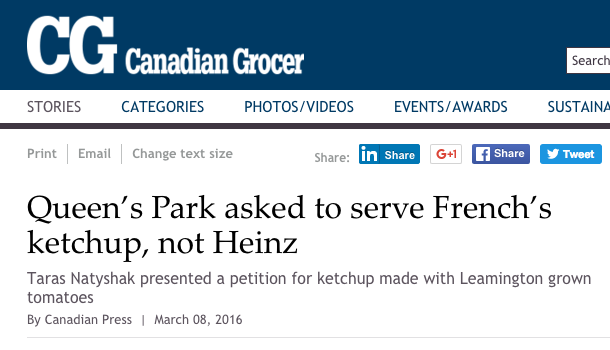 Sales were spiking! Elliot Penner, the president of French's, told BuzzFeed Canada that ketchup sales in Canada are up more than 400% in recent weeks. "We can't keep up with production as it is and we're shipping every bottle we can," Penner said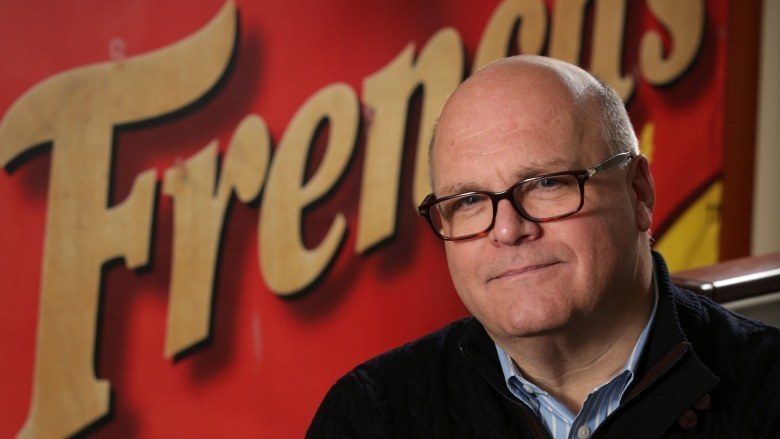 But then Loblaws, which has just under 35% of the Canadian grocery store market, announced it will stop selling French's ketchup. Why? A spokesperson told CBC that "Demand for the product has been consistently low."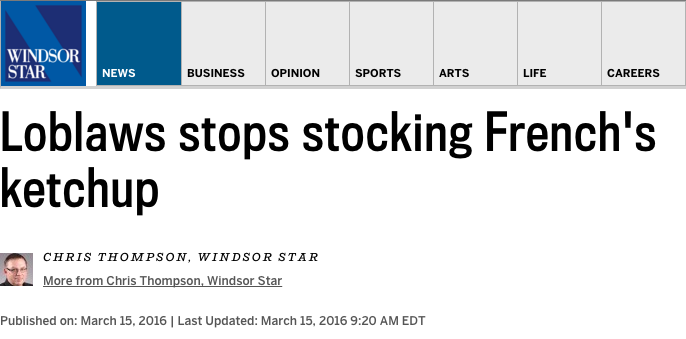 So: sales had never been better, according to French's. But Loblaws said they were dropping the product because of low sales? "I don't know why they made this decision," Penner said. "What I can tell you is it's not about sales."
People were understandably skeptical of Loblaws' explanation.
In fact, many were pissed. A message on the Loblaws Ontario Facebook page encouraging people to donate to food banks was filled with pro-French's comments. (French's donates some proceeds from ketchup sales to food banks.)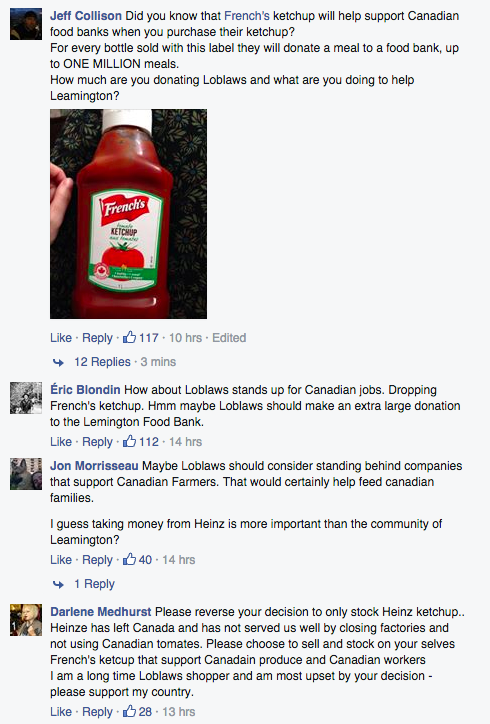 It's a ketchup war! What would happen next?! Maybe a massive dumping of Heinz in Lake Erie? Sorry, what? Oh, Loblaws just replied to BuzzFeed Canada to say it will re-stock French's.
"We've heard our Loblaws customers," said Kevin Groh, the company's vice president of corporate affairs and communication, in a statement. "We will re-stock French's ketchup and hope that the enthusiasm we are seeing in the media and on social media translates into sales of the product. We will work with French's to make sure we are in-stock as soon as possible."
Crisis averted.