Autumn Mazzitelli has spent the past 48 hours being interviewed and written about by media from around the world. She's the single mother who posted an ad to the Victoria, B.C. Craigslist entitled, "Mother & Son Seeking Family to Adopt us for Christmas."
She has now deleted the ad, and also removed the Facebook post that had caused it to spread and capture attention. "It turned into a crazy, painful thing," she told BuzzFeed Canada. "Something beautiful turned into something dark."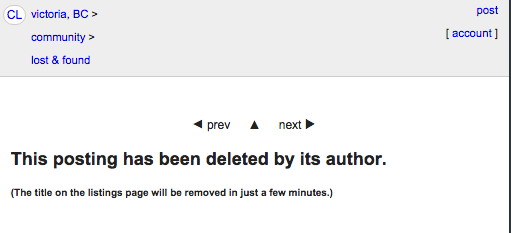 Mazzitelli received many kind responses to her ad. But she also became the target of nasty online comments on news articles. "I got so many people hating on me for being a 'shitty' parent for putting my kids in danger," she said.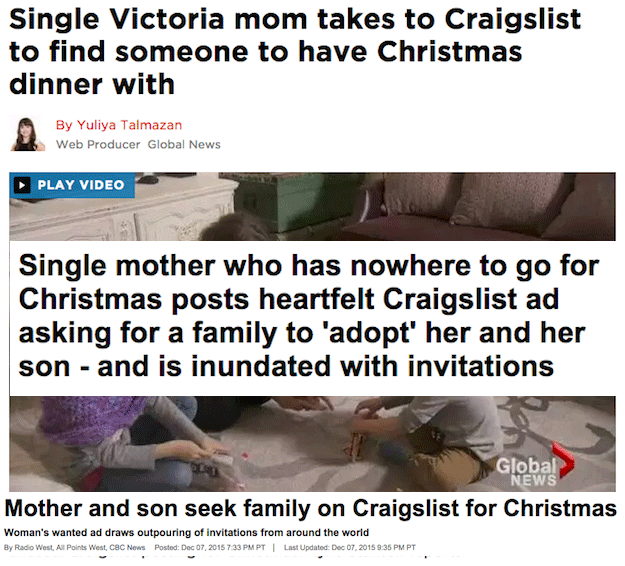 The experience caused her to write a new Facebook post detailing what happened, and why she did so many media interviews. "Within 48 hours I was contacted by, what felt like, every single news reporter on earth," she wrote.
More than anything, she said, she wants people to understand that a big reason for posting the ad was to help other people in her circle reach out if they too would be alone, or lonely, at Christmas.
"When you're alone on Christmas the feeling is like, 'Oh well, everyone but me is with family right now,' but that's not the case," she said. "Whatever you're feeling, there are so many people feeling it. We have this beautiful platform — social media — that can be used for such good if we only tap into it and act with love."
"The truth is that so many people are broken and we live on a planet with 7 billion people, so how is it possible that we're lonely?" she said.