Jody Paterson's son is a fisheries biologist with the DFO. When the news broke, he said what it felt like to be able to talk freely, and she shared it on Facebook. Her post has gone viral as people celebrate the "unmuzzling" of Canadian scientists.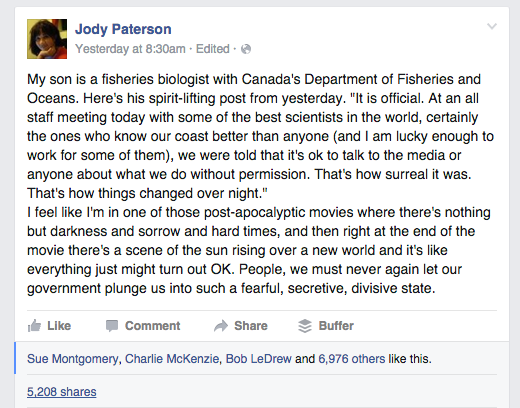 Here's what her son said:
It is official. At an all staff meeting today with some of the best scientists in the world, certainly the ones who know our coast better than anyone (and I am lucky enough to work for some of them), we were told that it's ok to talk to the media or anyone about what we do without permission. That's how surreal it was. That's how things changed overnight."
Paterson also wrote about how she felt. "I feel like I'm in one of those post-apocalyptic movies where there's nothing but darkness and sorrow and hard times, and then right at the end of the movie there's a scene of the sun rising over a new world ...."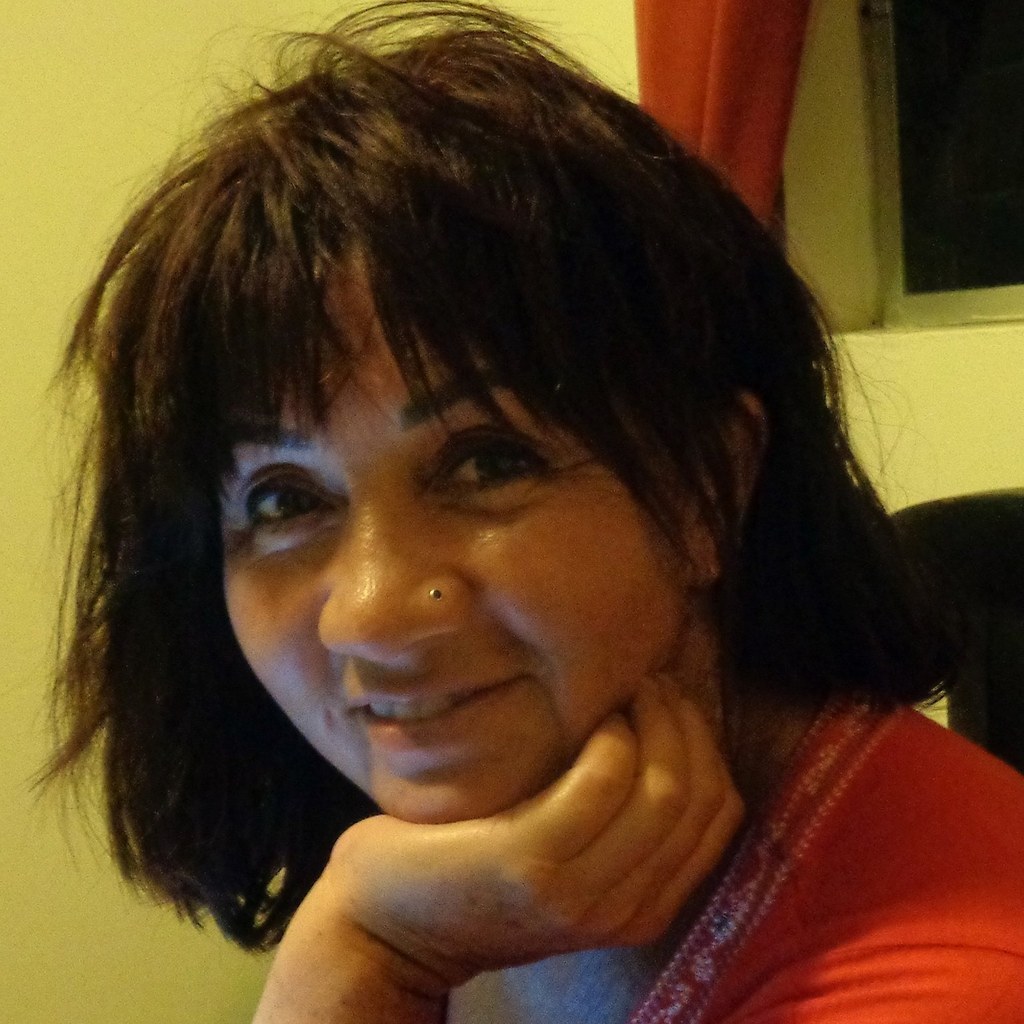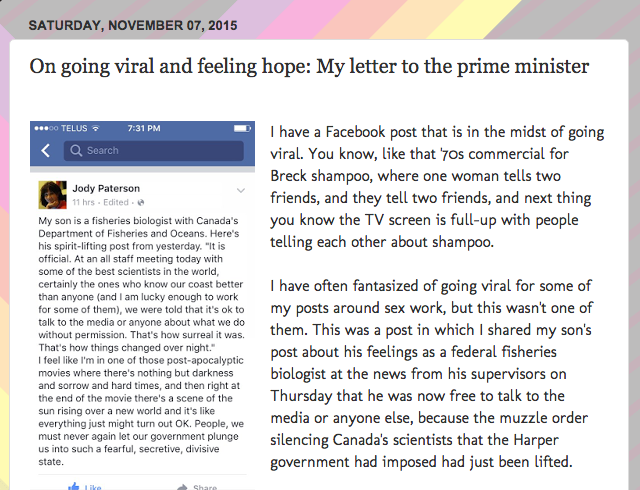 Like and follow BuzzFeed Canada
Looks like there are no comments yet.
Be the first to comment!