On Sunday evening there was a power outage in Peterborough, Ontario. For a lot of students at Trent University, the timing was particularly bad.

Lots of classes were writing exams at the moment the power went out. So some people had to pause until power came back on.
"What happens when the power goes out at the school in the middle of your exam?" said a post on a Facebook page for the university's forensic science department. "You write outside, obviously!" Yep, an entire class sat on the grass and kept writing.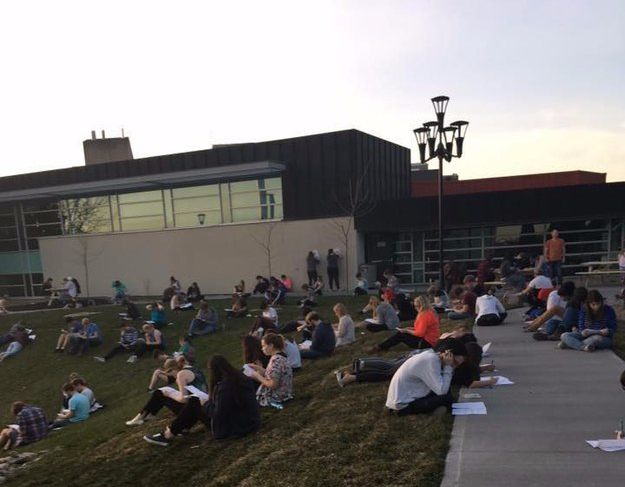 This student said it was fun to write outside "except for the bug crawling on my neck."

Another said she ended up with mosquito bites.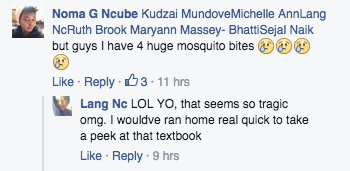 And this student found the whole thing pretty ridiculous.