Jenn Aguilar of Calgary used to put notes in her sons' lunches, but they often got lost or the boys didn't read them. "I wanted to do something for them that was impactful," she told BuzzFeed Canada. Aguilar came up with a perfect alternative.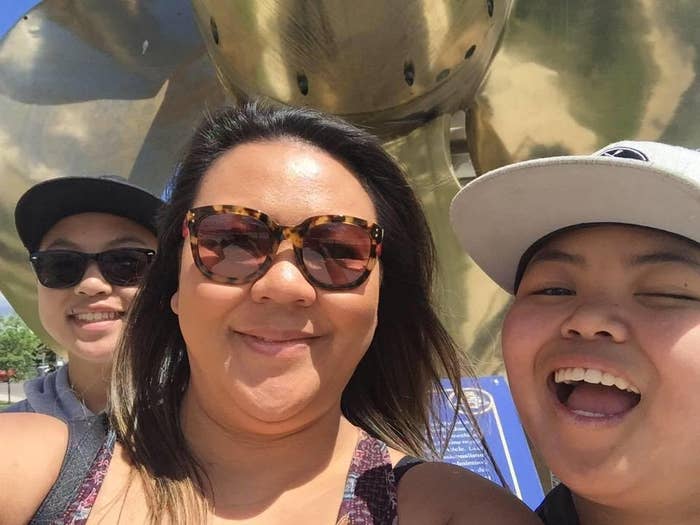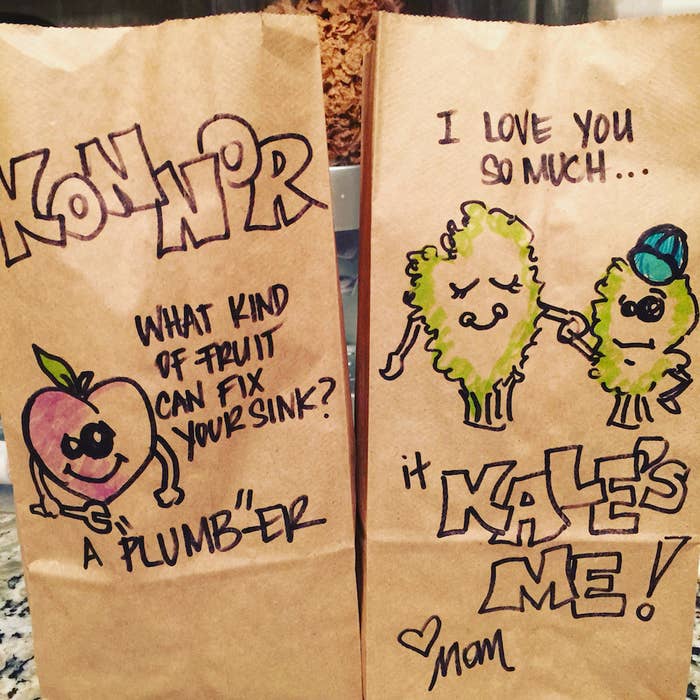 A lot of the jokes have to do with hip-hop, which he says both boys love. "The boys realized that hip-hop today isn't what it was and have reverted to the 90s hip-hop I used to listen to, so it's our bonding thing," Aguilar said.
"What is Tupac & Dr. Dre's favorite salad called? Kale-fornia Love."
"What did Kanye say when he interrupted Taylor Swift's breakfast? Omelette you finish but Beyonce's breakfast is better."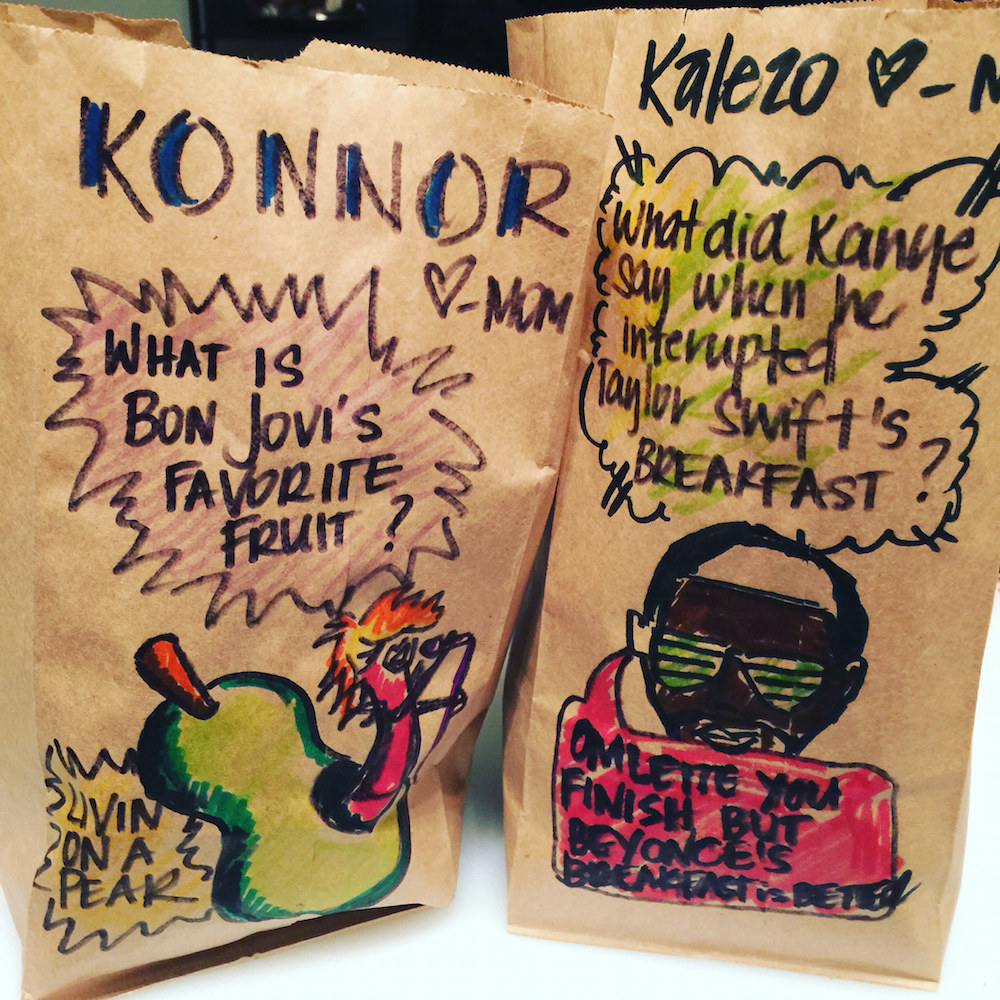 "At first [the boys] were really embarrassed like, 'Oh mom we're too old for this'," she said. "But I stopped doing them for a little bit and they were like, 'Where are the bags?' "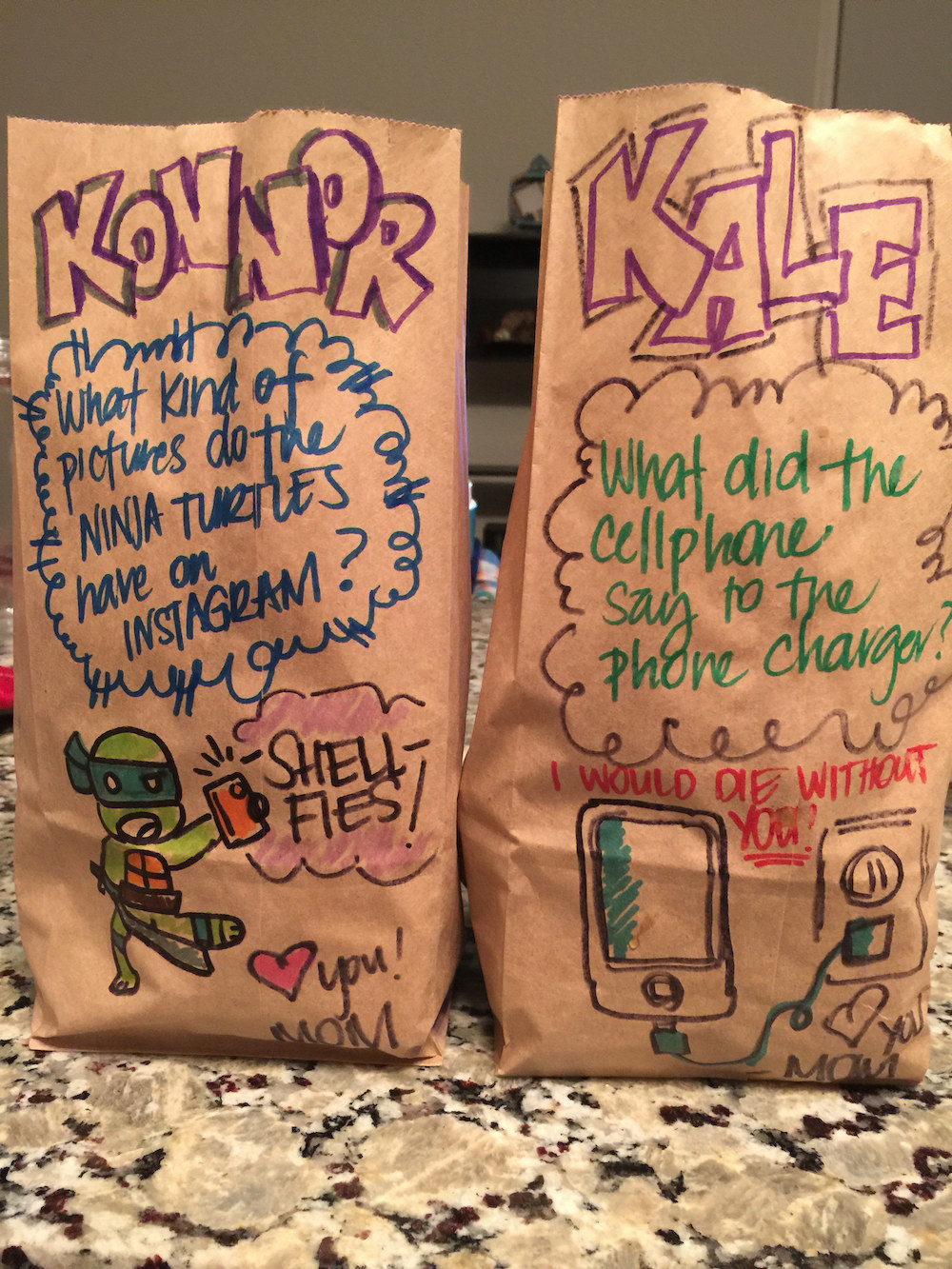 Along with hip-hop, superheroes are a common theme. "What does Batman do with all his $? He makes it Wayne."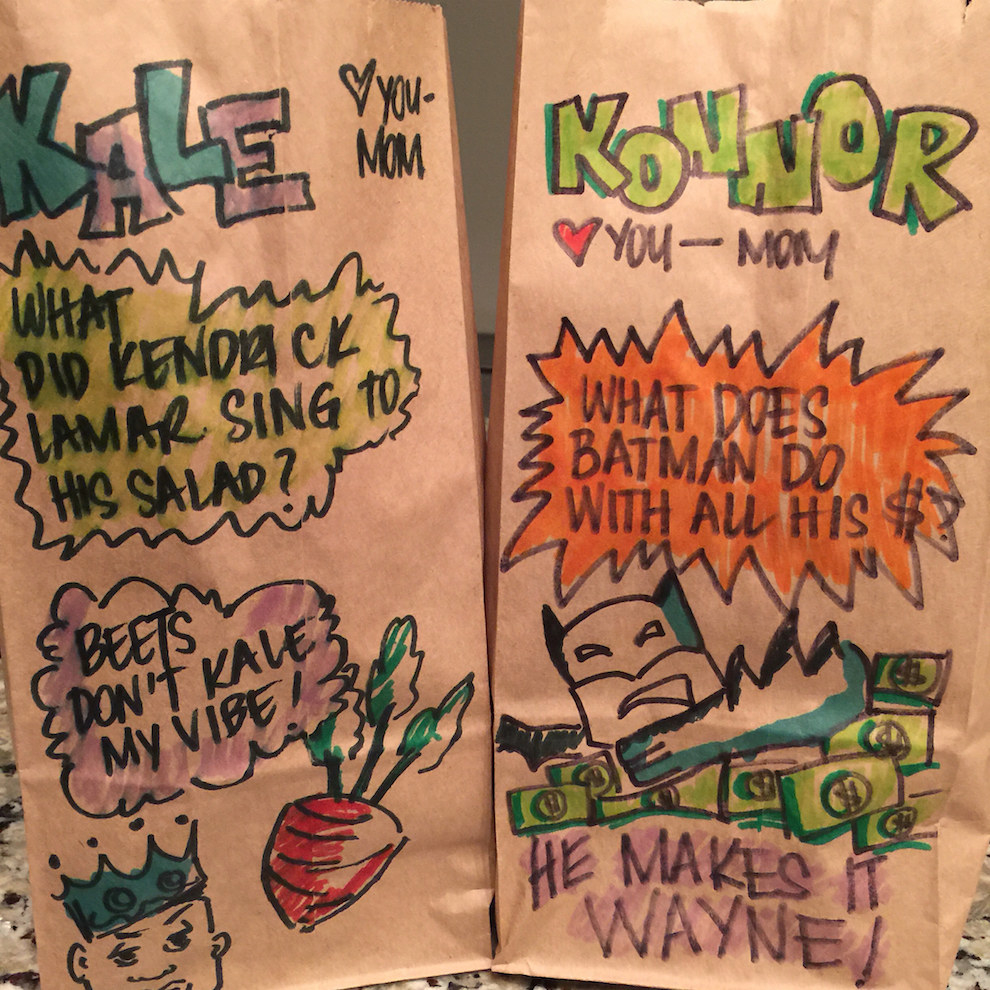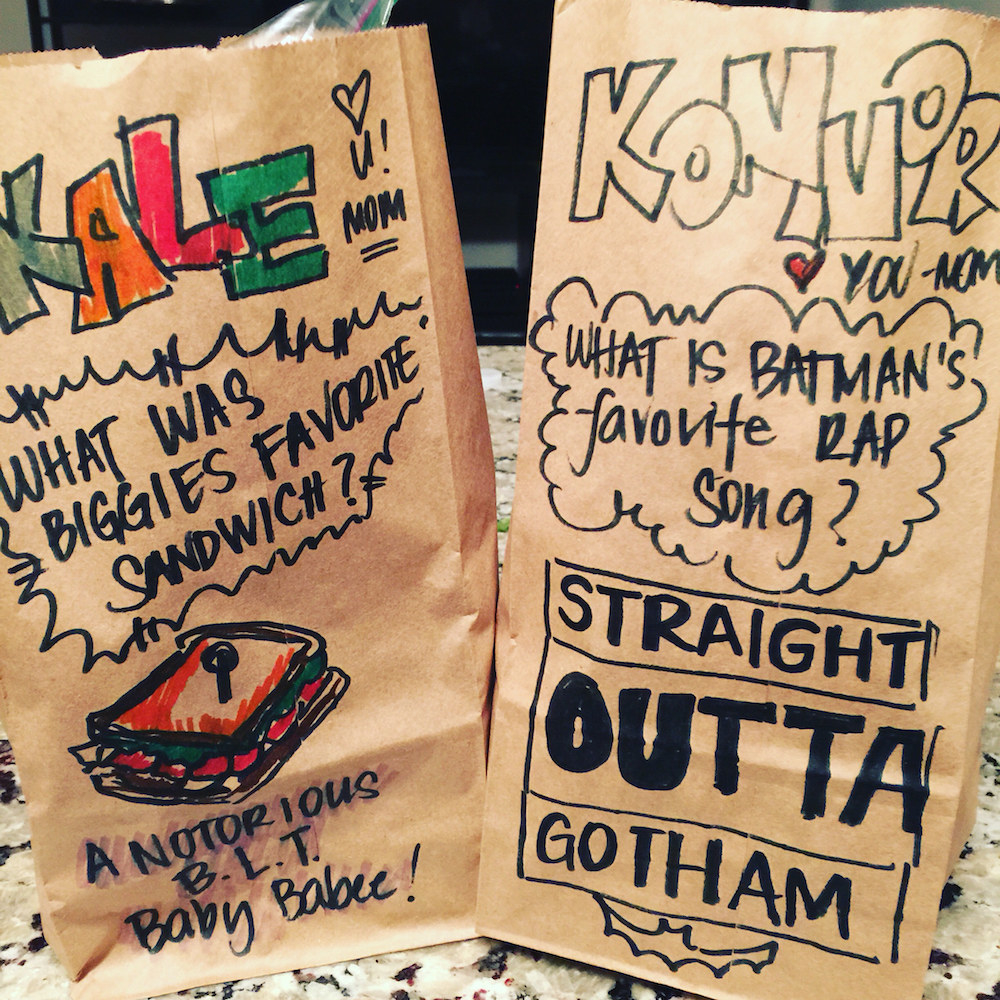 Aguilar comes up with some of the puns and jokes herself, but she also "googles a lot to get inspiration."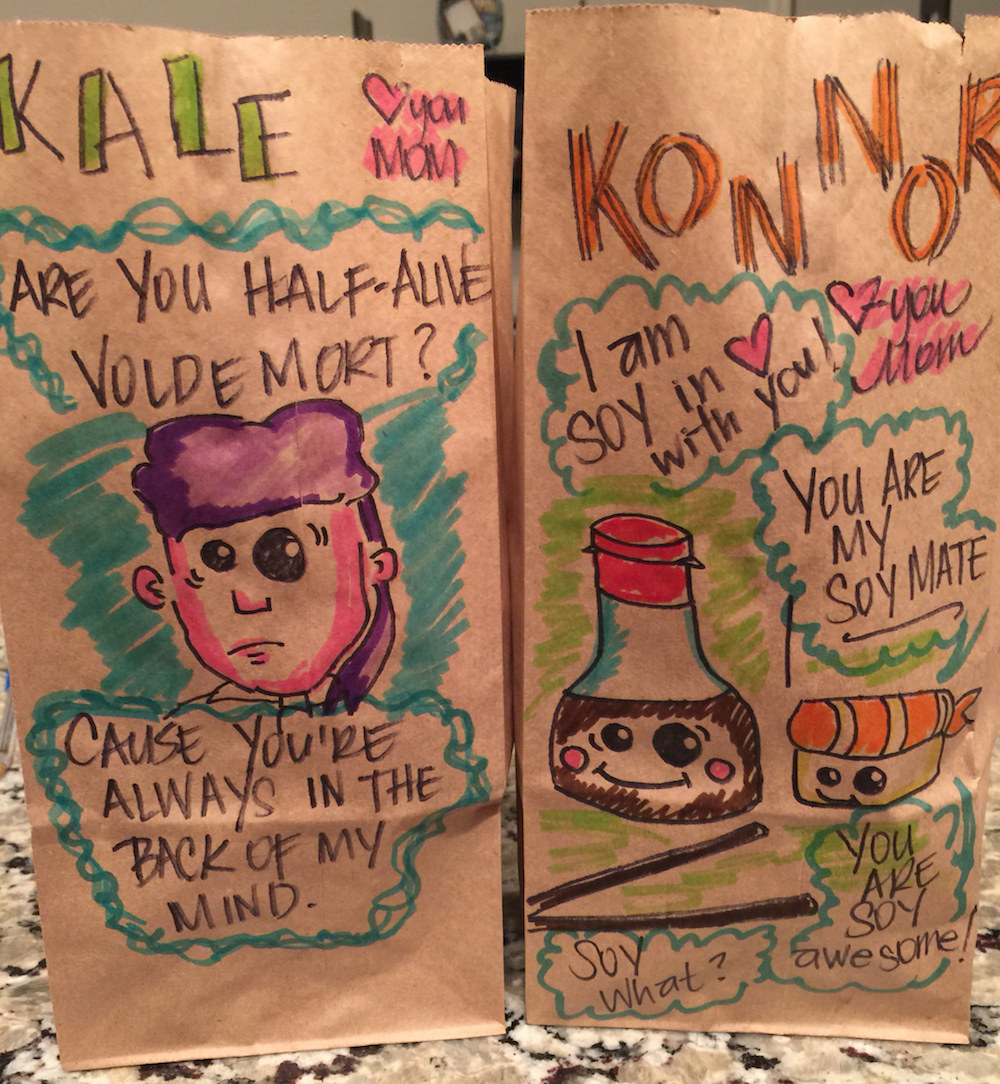 Aguilar said it now takes her about 20 to 25 minutes to do both lunchbags each night.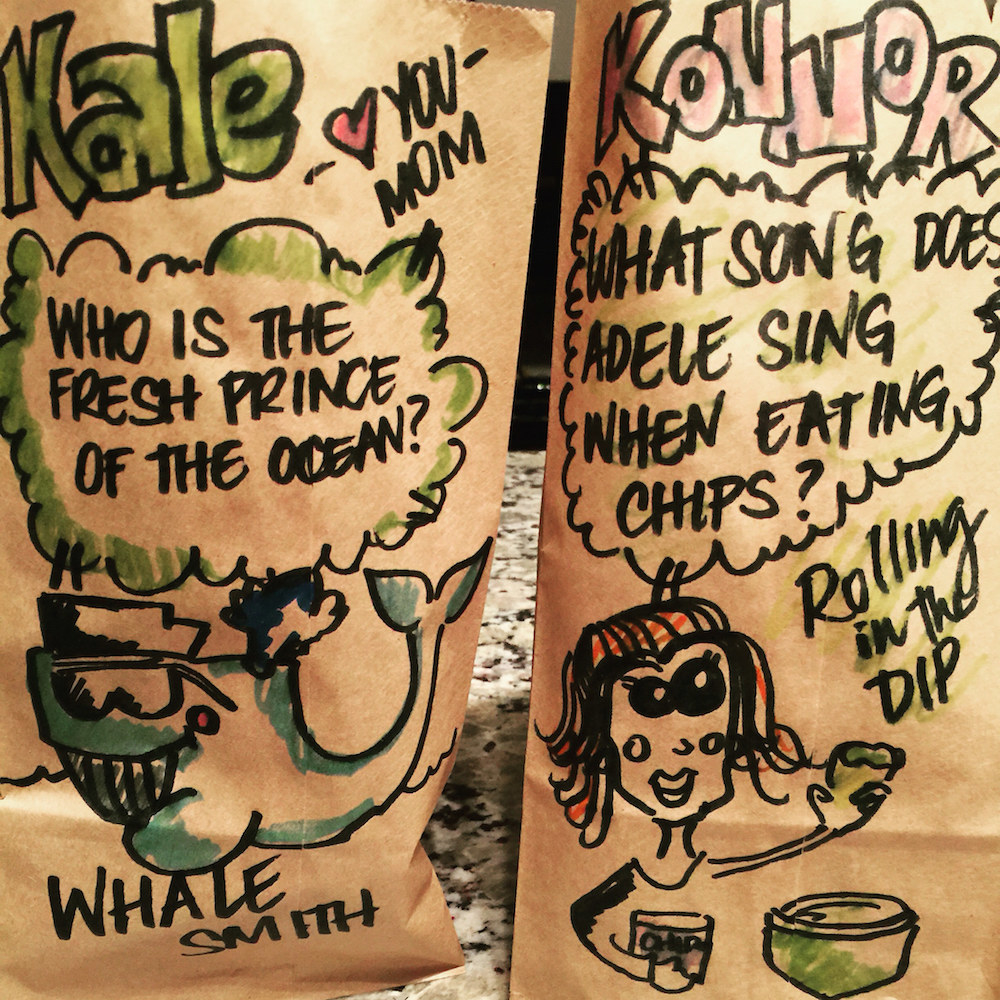 "I definitely think they enjoy the bags, even if they don't want to admit it."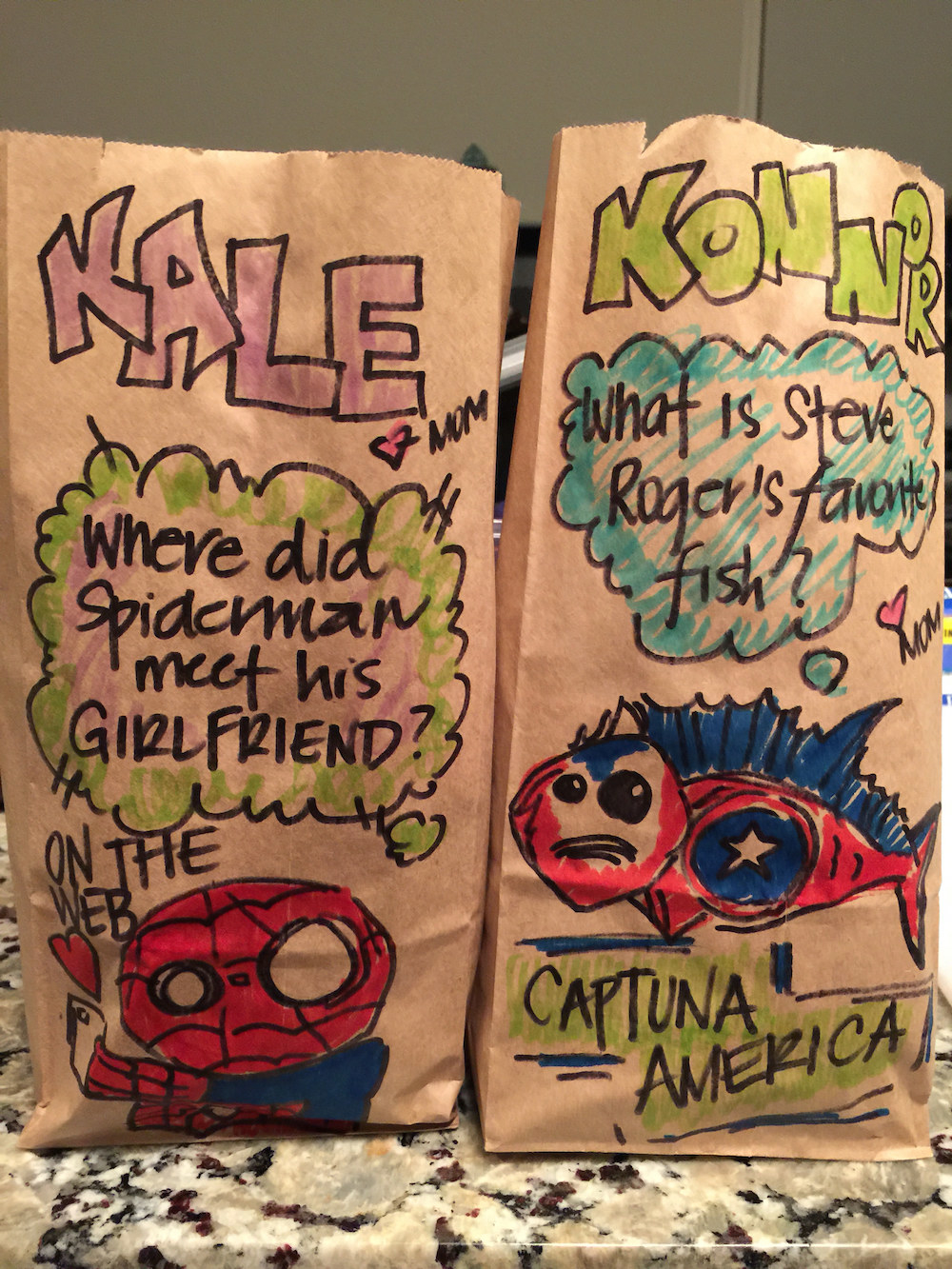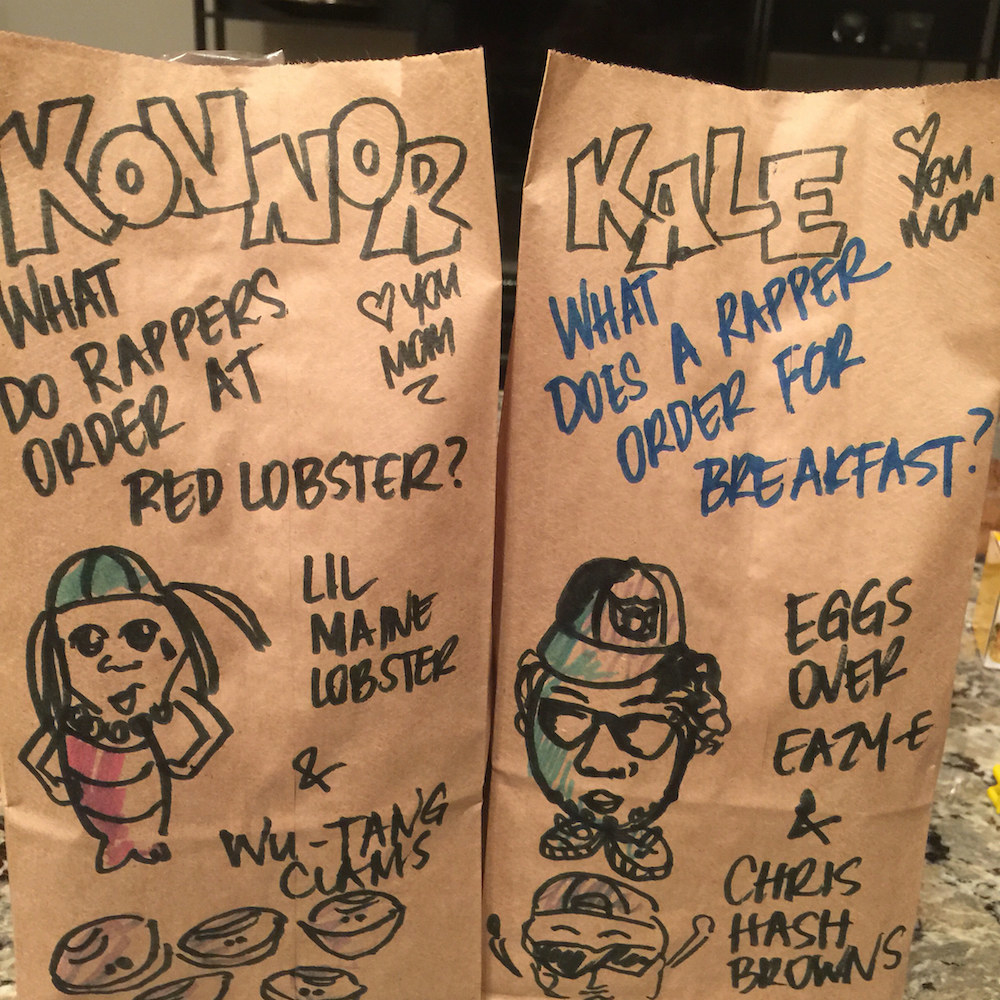 This Ninja Turtles design is what she recently gave them on the last day of school. Aguilar said it's one of her favourites.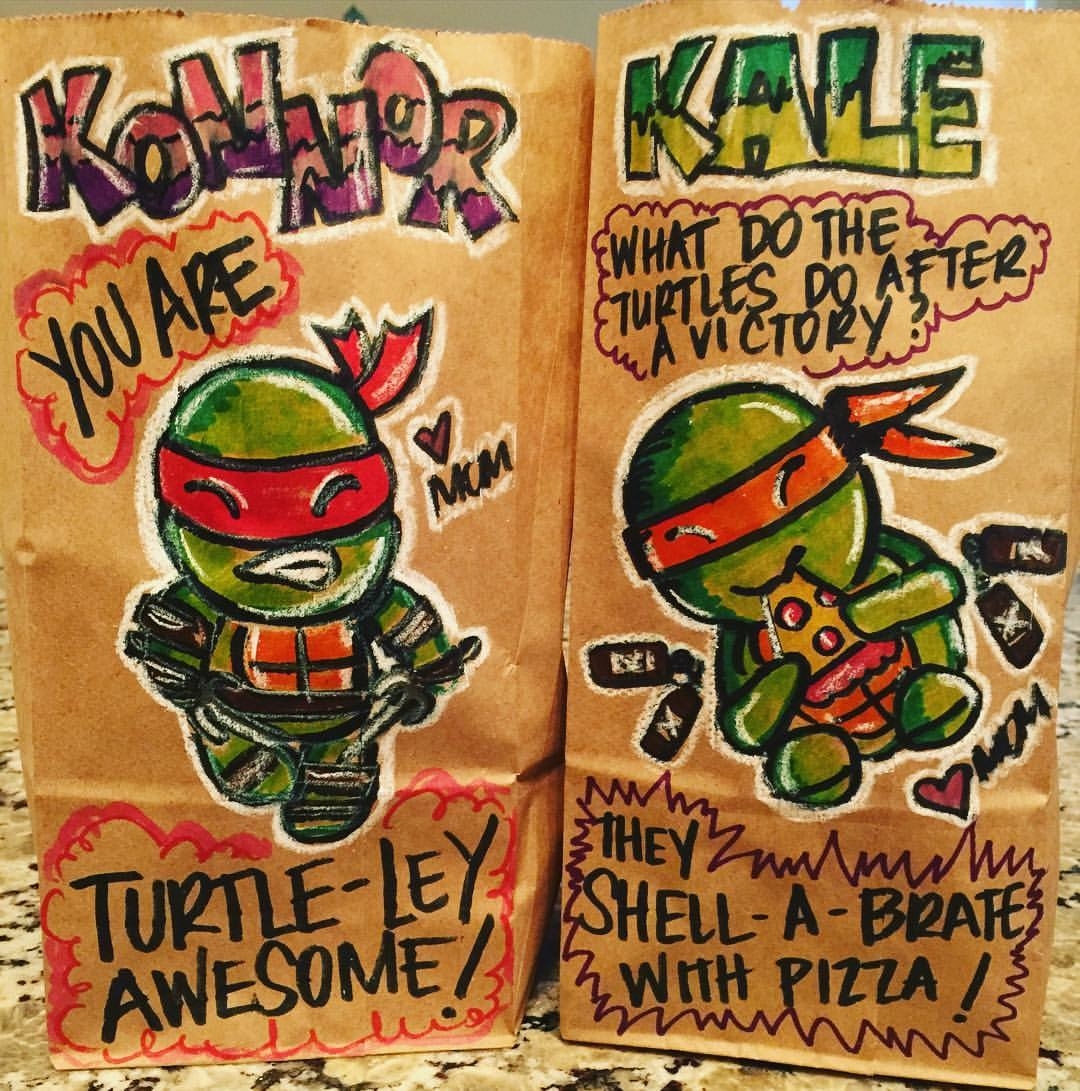 Her sons asked when she would stop doing the bags. "Not until you graduate from high school," Aguilar told them.