Laurie J. Samuel grew up in Canada and received a certificate in advanced justice studies from Humber College in Toronto. She then moved to the U.S and earned advanced degrees in criminology from Howard and Michigan State.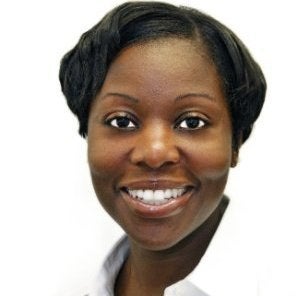 In 2006, Samuel landed a job in human resources for the Metropolitan Police Department in Washington, D.C.
In a lawsuit filed on July 21, and first covered by The Washington City Paper, Samuel alleges that since beginning her job she was subjected to "an ongoing pattern" of harassment "because of her national origin."
Yes, that's right: Samuel alleges she was harassed at work by her manager because she's Canadian.
Her filing says the harassment picked up after she was given more responsibility in 2008. It alleges that her direct supervisor, Diane Haines Walton, "harbored resentment which manifested in snide remarks about Plaintiff's heritage and her work."
Samuel was "constructively dismissed" from the department in 2013, and has been unemployed since.
BuzzFeed Canada reached out to Samuel and her attorney but has not heard back.
According to the suit, Haines told Samuel, who is black, that she "talked white." It also alleges that, "When reviewing cases, often times Ms. Haines would begin sentences with 'here in America we …' "
Samuel's filing says she "suffered and is suffering injuries, including loss of past, present, and future earnings and considerable mental distress." She is asking for back pay, compensatory and punitive damages, and court costs.
In addition to saying that she was harassed and discriminated against because she is Canadian, Samuel's suit alleges that Haines "sabotaged" her attempts to extend her work permit.
The lawsuit claims that Haines told the chief of police that Samuel was in the country illegally, and produced an expired work visa to back up her claim.
It also recounts an incident in 2010 in which Haines allegedly said that she wanted "hire an American" for the job Samuel currently occupied.
Another alleged incident of anti-Canadian discrimination came in the spring of 2010, when Samuel says she brought up the fact that an employee had lied about a death in the family.
The suit says that "Haines objected to [Samuel's] claim that the employee lied about a death in the family."
Haines went on to "explain to [Samuel] in a hostile manner the concept of 'play cousins' in the United States and how it does not exist in Canada."
Play cousins, for any Canadians who aren't aware, is a term used to describe someone who is not related by blood but who is considered akin to family.
The City Paper noted that as far as it's aware, this is the first time the Metropolitan Police Department has been "sued for discriminating against a Canadian."