Mark Hurson was in a Tim Hortons in Fergus, Ontario, when this jolly fellow walked in. A boy sitting nearby took one look and excitedly said, "It's Santa!" The man "went into full-blown Santa mode," Hurson told BuzzFeed Canada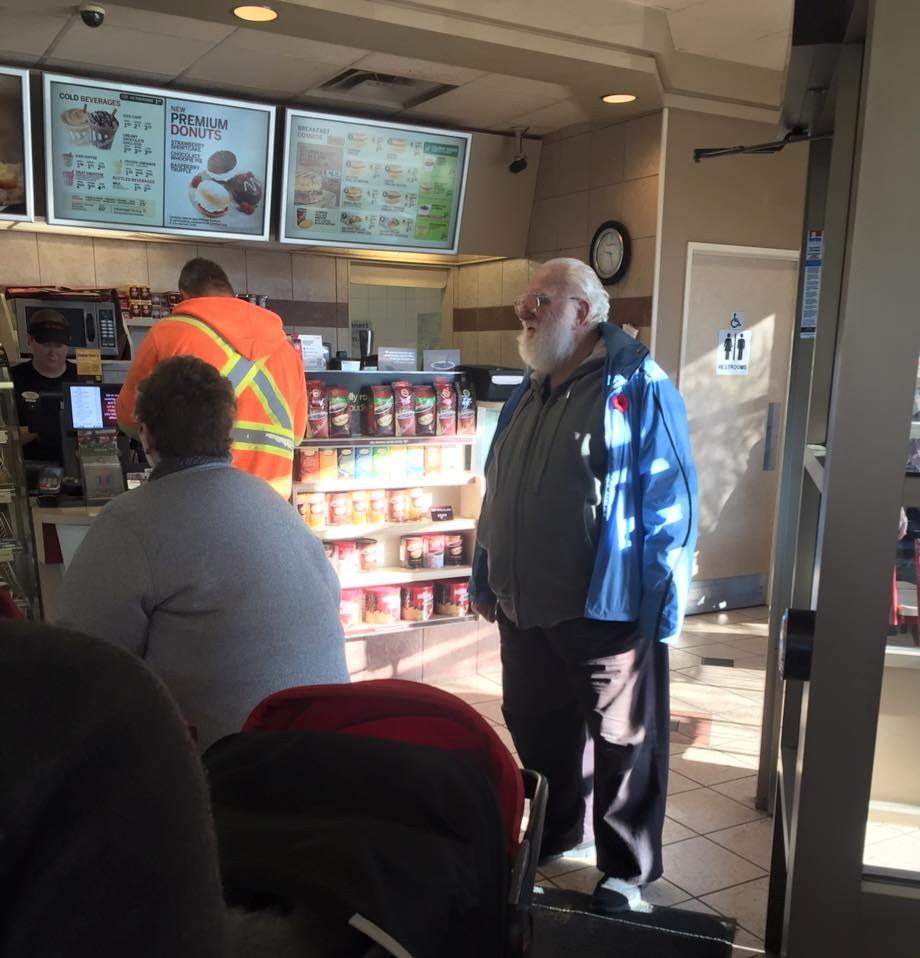 "My Faith in Humanity has been restored on a Monday morning," he wrote, adding "There are some great people left in the world."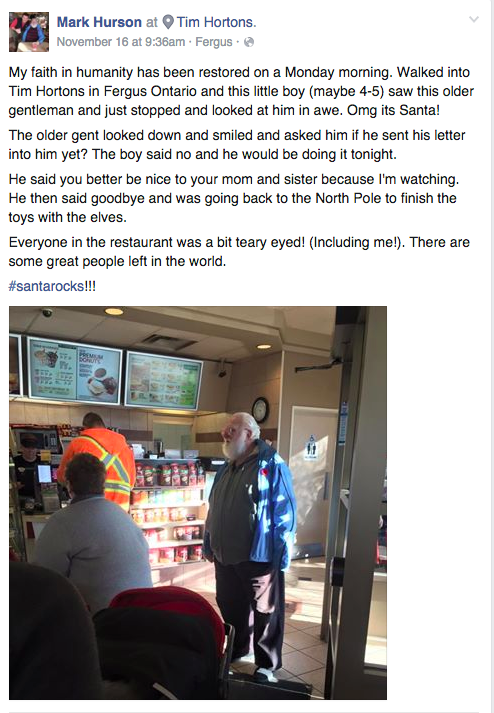 Hurson's Facebook post has since been shared more than 18,000 times. People all over the world have been moved by the simple story of the the Fergus Santa.

This woman's family in France saw the post and asked her to send a message to Hurson. "Last week France lost something. The world did. I want you to know the picture you shared ... bring[s] back the happiness and joy that was quickly forgotten."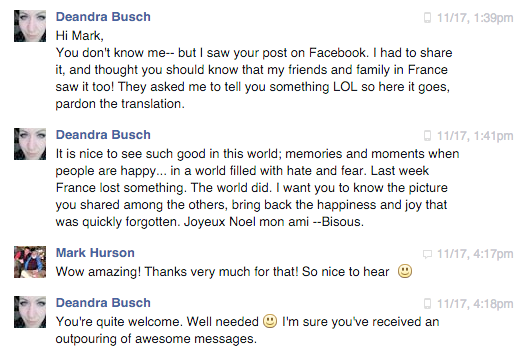 One day after his Facebook post, Hurson was back in Fergus and ran into Santa. "As soon as I saw him he had a big smile," Hurson said. Santa, 80, had seen seen the Facebook post, and all the comments.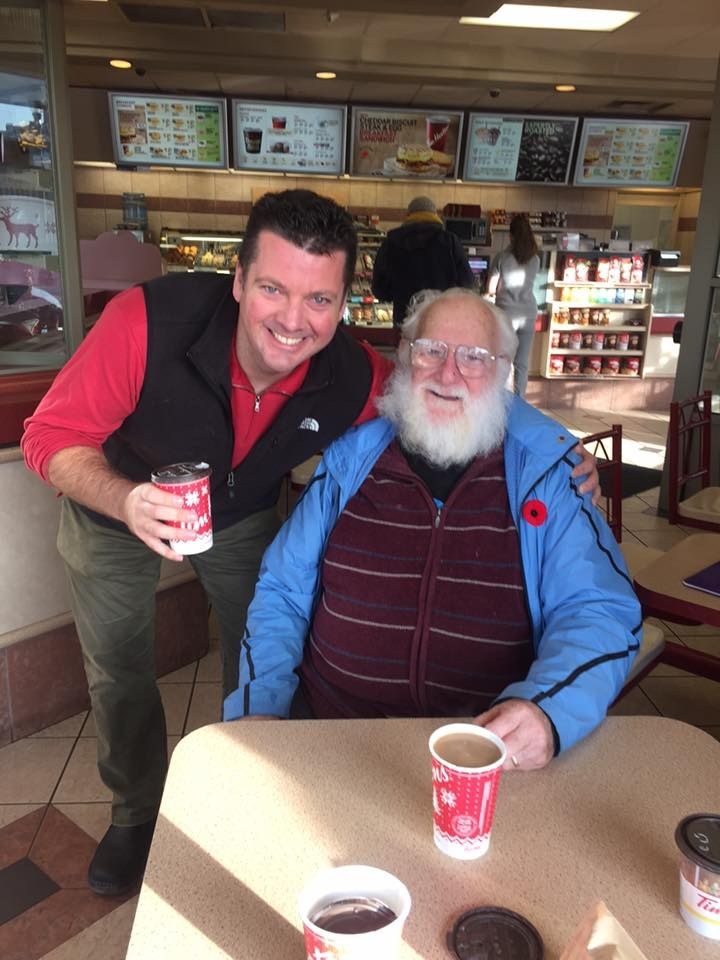 Media soon came calling, but he would only give interviews if they agreed to refer to him as Santa. "What Santa is trying to put out is, 'Give. Let's give and not take,'" he told CityTV.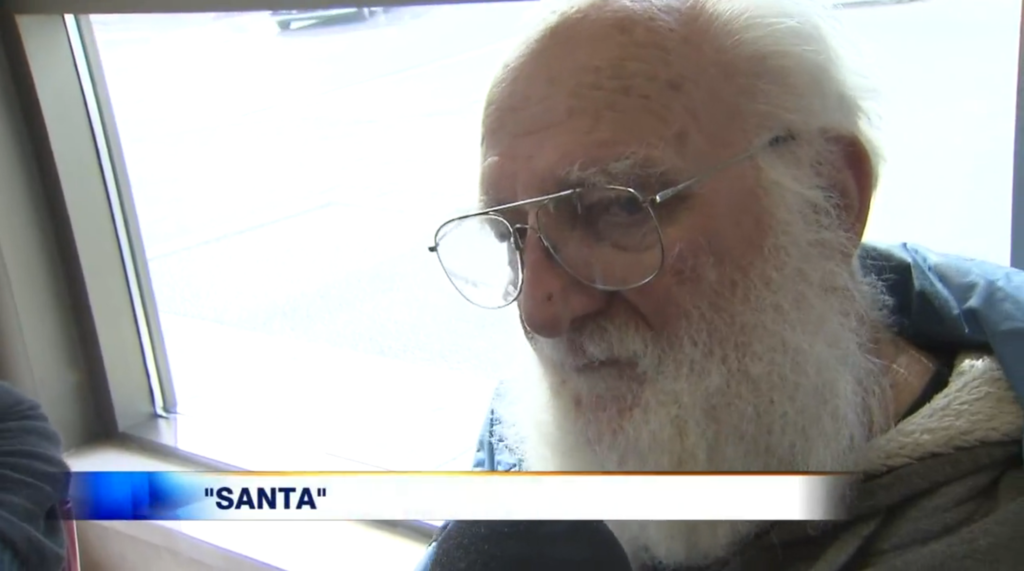 Santa grows a new beard every year and carries the pens with him at all times, according to Hurson. "The reason he gives away pens is because his grandaugter has diabetes, so he thinks giving away sugar is a bad idea."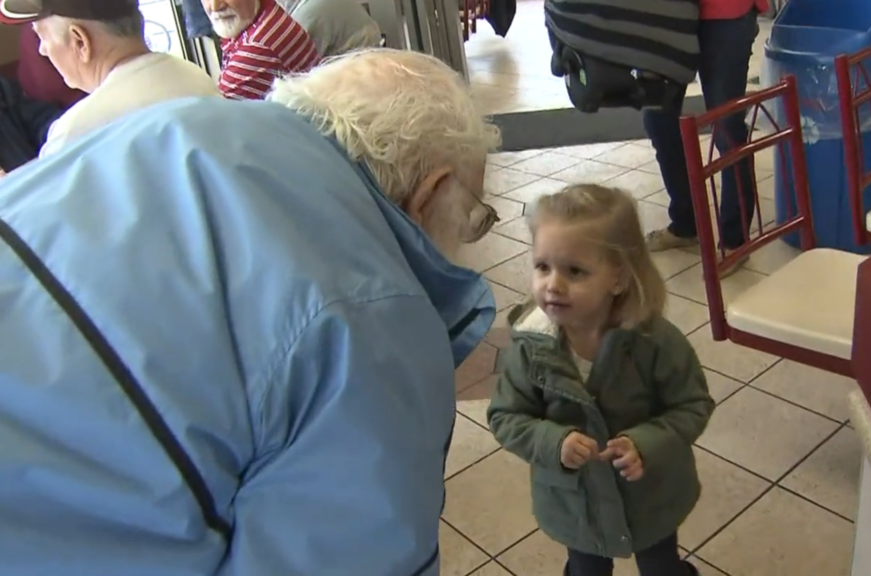 Given his recent brush with fame, Santa has had to order more pens.
People can't help but tear up when they see him interact with children.