Facebook user Greg McCurdy recently posted this image of a bloodied woman and said she was assaulted because she is a Trump supporter. "The result of Fascism in America...simply because she was a Trump supporter," he said.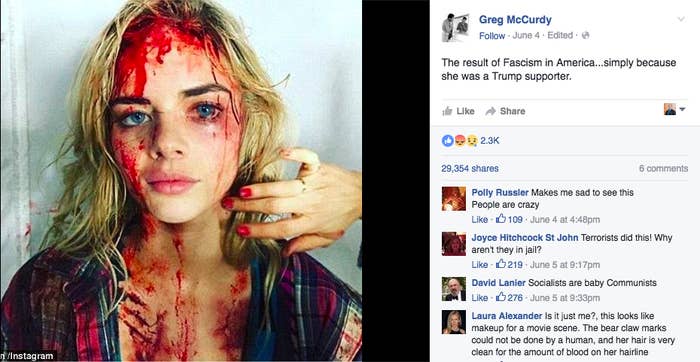 McCurdy's post has been shared almost 30,000 times on Facebook. Many who share it add their own comments about what the image says about those who are anti-Trump and about liberals in general.

The image and claim that it shows a woman beaten by anti-Trumpers also made its way to Twitter thanks to the Conservative Nation account.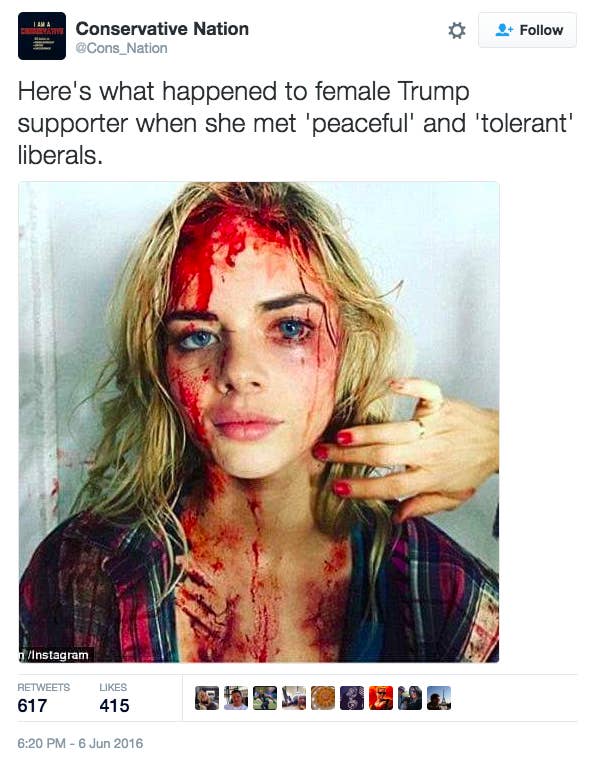 What the photo actually shows is Australian actress Samara Weaving, who played a character on the first season of the Starz series Ash vs Evil Dead. She's covered in fake blood as part of her role on the show.
And she doesn't care for any of this.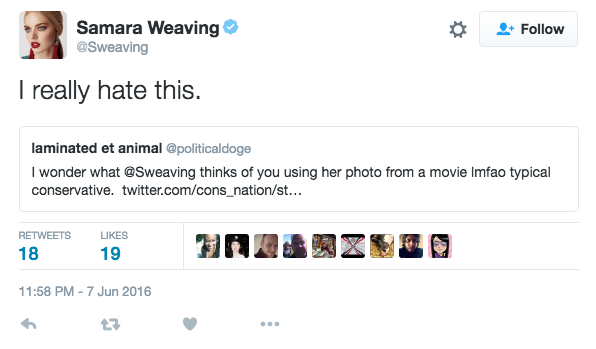 Even Ash himself, Bruce Campbell, tried to debunk the fake photo going around.
This isn't the first time an image of a battered woman has been used to claim violence by people who are anti-Trump. This image is from a Mexican telenova, but it was shared widely claiming to show a 15-year-old Trump supporter who was attacked in San Jose.