A B.C. wildlife conservation officer was ordered to put down these two bear cubs after their mother was destroyed for raiding a meat freezer at a mobile home. Officer Bryce Casavant of Port Hardy, Vancouver Island, defied the order and was suspended.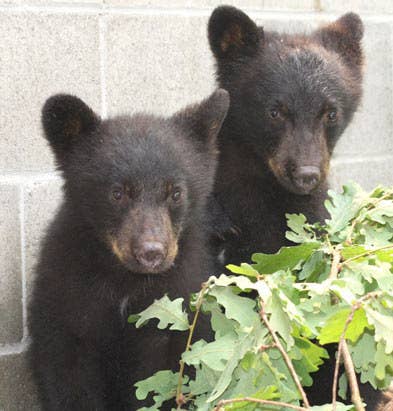 The suspension was initially without pay, but his union announced today that Casavant's pay has been reinstated.
Many are tweeting support for Casavant, who has not commented publicly on his suspension. Some have also posted supportive comments to the B.C. Conservation Officer Service's Facebook page.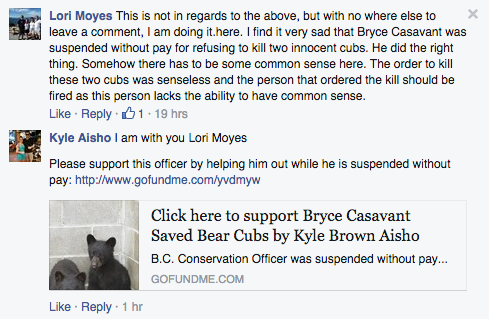 The petition is also a matter of discussion in Hunting BC, a popular online forum for hunters in the province. A longtime member named Bruin encouraged others to sign the petition, and said he knows Casavant personally.
Here's what Bruin said about the suspended officer:
When we get a good CO, one that's willing to use common sense and think big picture, I think it's important to support and protect him. My personal experience with Bryce is that he is just that! He works his butt off for wildlife and the local community. Please read and sign the petition below, the CO Service could use more members like Bryce!
The twin bears are currently being kept at the North Island Wildlife Recovery Association. They have been given the names Jordan and Athena.