Montreal Canadien and all around great human P.K. Subban was in the Sportsnet studio recently to record promos for the NHL season. He wore an incredible, very Don Cherry suit.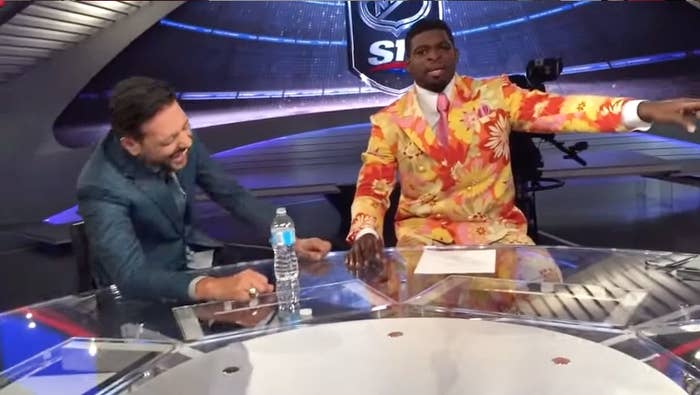 Sure enough, Subban broke out a Don Cherry impression that caused Hockey Night in Canada host George Stroumboulopoulos to completely lose his shit. You gotta watch it.
The video was shot by Corbin Smith, who was working on set. He says Subban's Cherry impression was completely spontaneous.