People Objected When Police In An Ontario Town Tried Selling "Blue Lives Matter" T-Shirts
The Port Hope Police Association says it will "reassess" plans to sell the shirts.
A police association in Port Hope, Ontario is going to "reassess" the sale of "Blue Lives Matter" t-shirts after a petition was launched calling on them to stop. The Port Hope Police Service also later deleted a tweet, below, that promoted the shirts.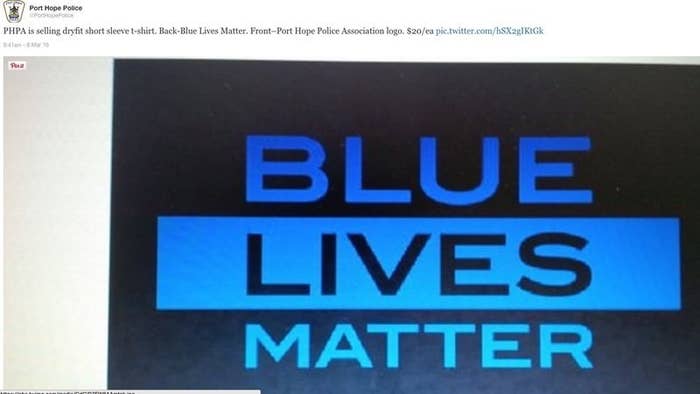 Port Hope Police Association president Mathew Lawrence told Northumberland Today the idea for the shirts came during a police fundraiser. "It was simply the sale of t-shirts for charity in honour of fallen officers — nothing more," he said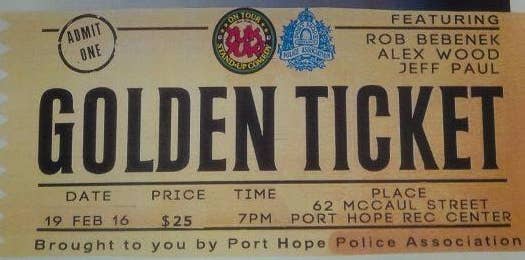 After her petition attracted attention, Sheffield received a message from a local police officer who said the chief "has directed that the shirts not be sold at the station," and the association was "going to reassess the sale of the shirts."

Chief Bryant Wood told the paper he felt officers were unfairly being portrayed as racists. "To sit there and point fingers because they have a shirt saying Blue Lives Matter, that we're somehow racist is simply ridiculous," he said.
Lyss England lives in Port Hope and is working with Sheffield to get the word out about the petition. She told BuzzFeed Canada that the chief's interpretation of their objections to the shirts is based on misconceptions about Black Lives Matter.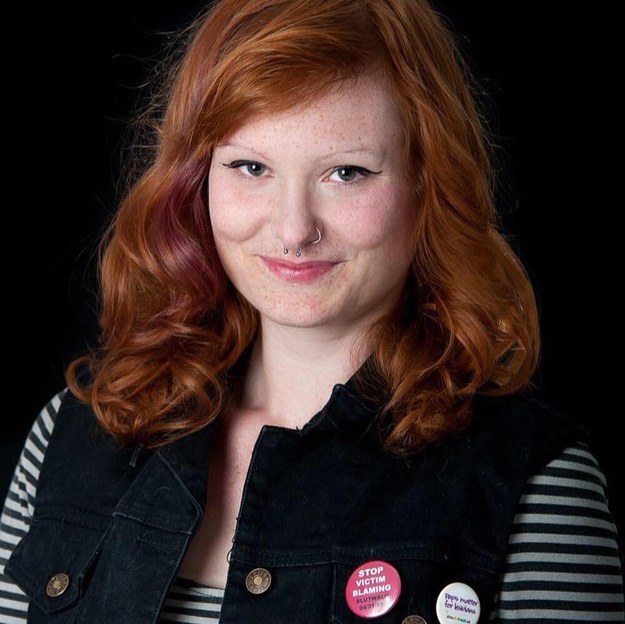 Sheffield wrote in a blog post that she is still waiting for the police association to stop all shirt sales and "to apologize and acknowledge that this was an error."