Here's Greg Arlett and Adonus Wiseman. They look like they're on their way to an Oilers-Canadiens game. In fact, they're about to get married — at the local Tim Hortons. In hockey jerseys. For Canada.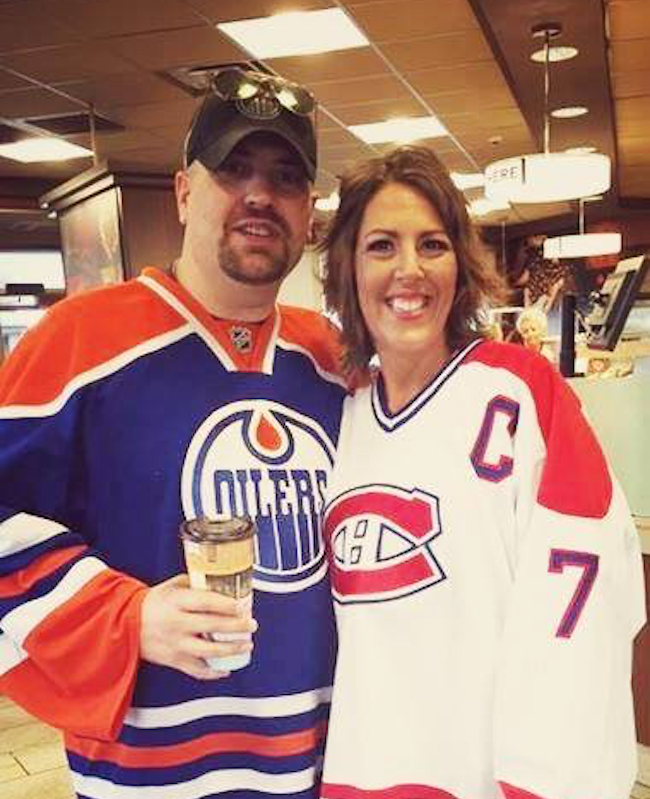 They both love Tim Hortons, so they reached out to their local Timmies to see if they could hold the ceremony there.
"The owner and manager were more than happy to allow us into their store," Wiseman told BuzzFeed Canada. "I explained that I did not need anything special besides maybe a few extra staff to accommodate the extra crowd's orders."
"No one knew what was going to happen, not even our guests," Wiseman said. "We simply asked that everyone wear hockey attire and would be taken to a surprise location." That turned out to be a Tim's in Lethbridge.
Their roughly 50 guests we joined by another 15 or 20 regular customers who gathered to watch.
"People who were going through the drive-thru actually parked to come in and see what was going on inside," Wiseman said.
Wiseman is a Canadiens fan but changed into an Oilers-style dress to recognize her husband's team. He wore a Habs jersey to honour her. The officiant did the ceremony in a referee's shirt. Nobody got jerseyed. It was beautiful.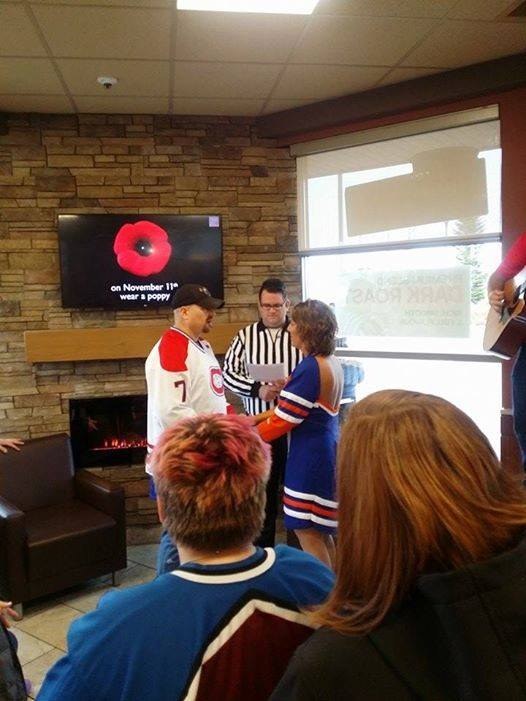 For the reception, they let friends and family order whatever they wanted off the menu. Everyone also left with a Tim's gift card and a commemorative puck that says, "We Played. We Scored. Always And Forever Mr. & Mrs."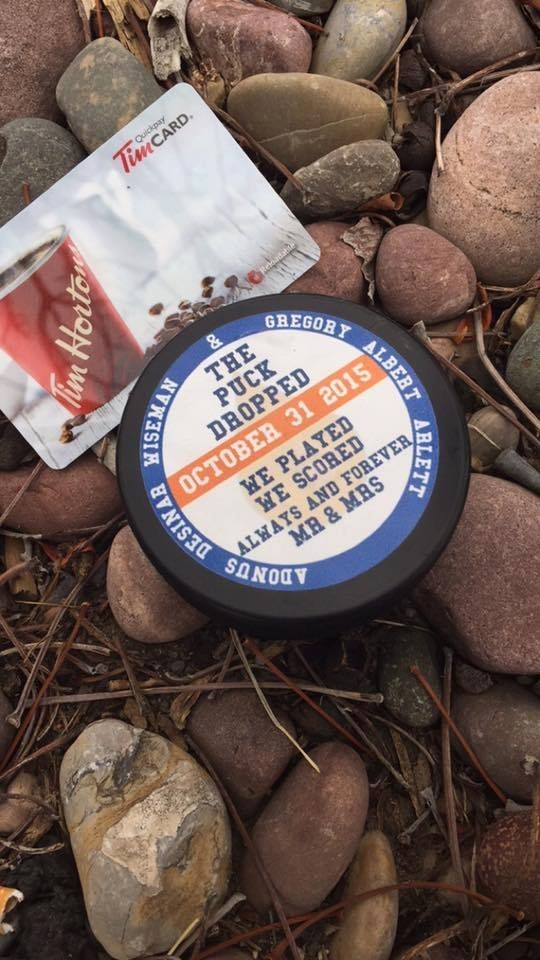 Wiseman said the guests were surprised and thrilled. "I explained we would be doing a flash mob style wedding but I do not think they imagined it would be as big as it was."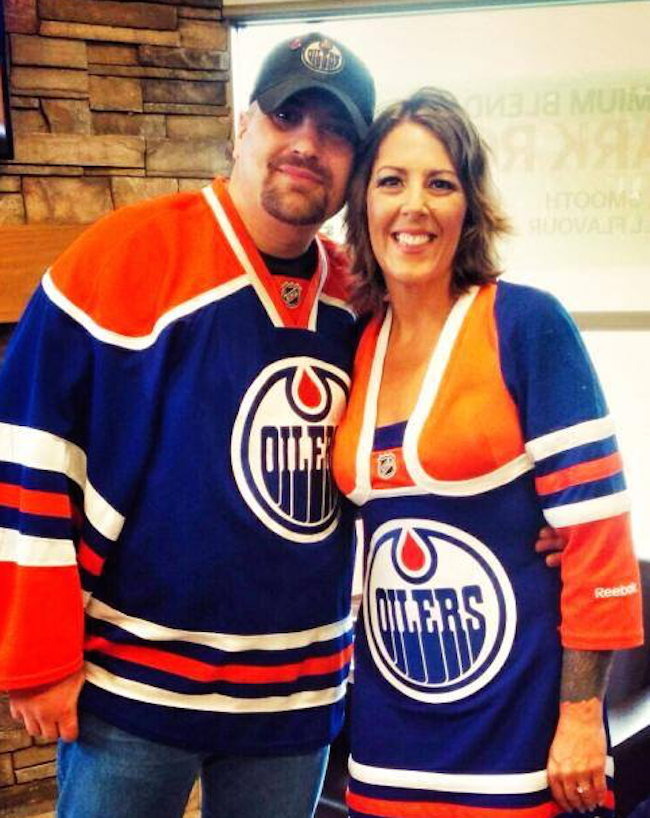 Like and follow BuzzFeed Canada