People on Facebook are aghast at this story about a 9-year-old boy who shot and killed his parents after they took away his internet privileges.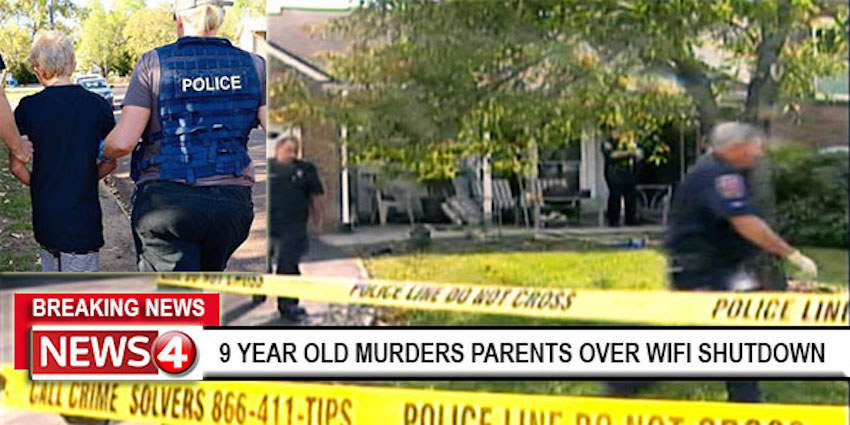 The good news is this horrific crime never happened — the story is a hoax from a fake news website, News4KTLA. It's filled entirely with fake news articles that often involve crazy crimes, like these: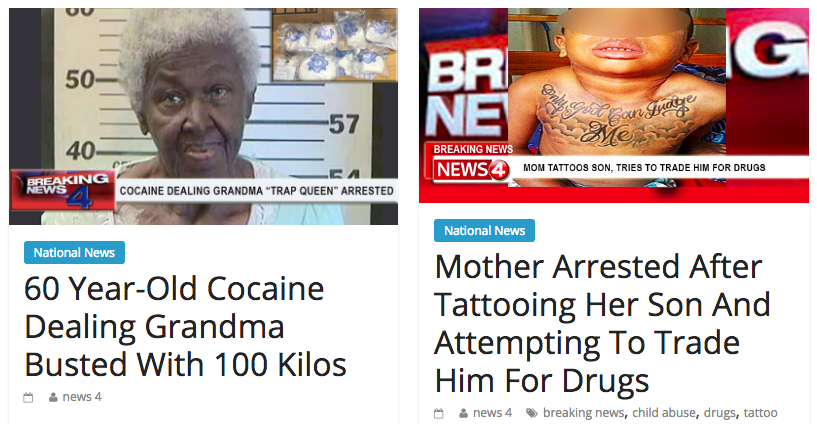 The hoax story said the boy killed his parents in part because his punishment meant he couldn't "play his online games or communicate through apps on his tablet." People seized on this to condemn video games: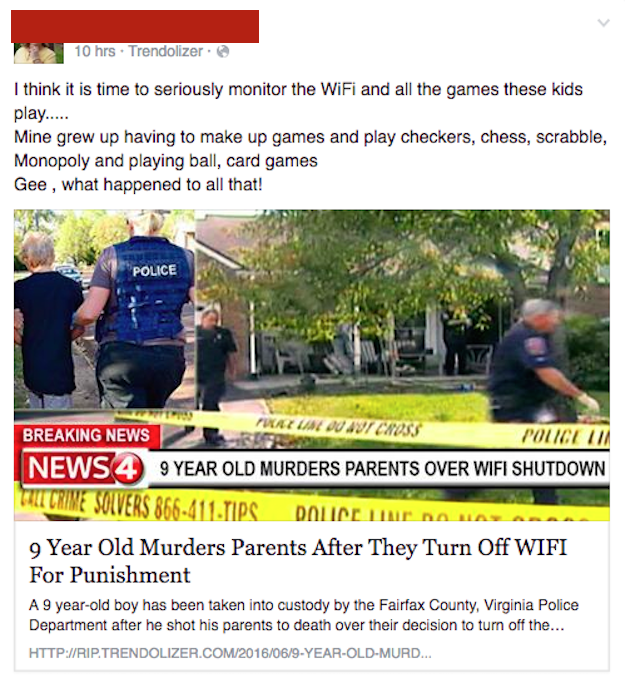 This parent said the story shows gaming is like crack cocaine because it "will make one steal, kill and destroy."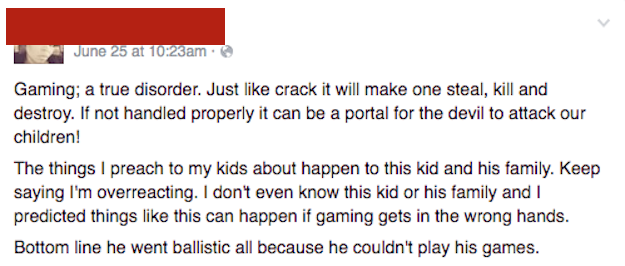 "THESE KIDS ARE HOOKED LIKE ADULTS HOOKED ON FACEBOOK," wrote this woman in literally her 20th post on Facebook that day.

Others shared the story to say the (fake) tragedy could have been avoided if the parents had been "spanking his ass."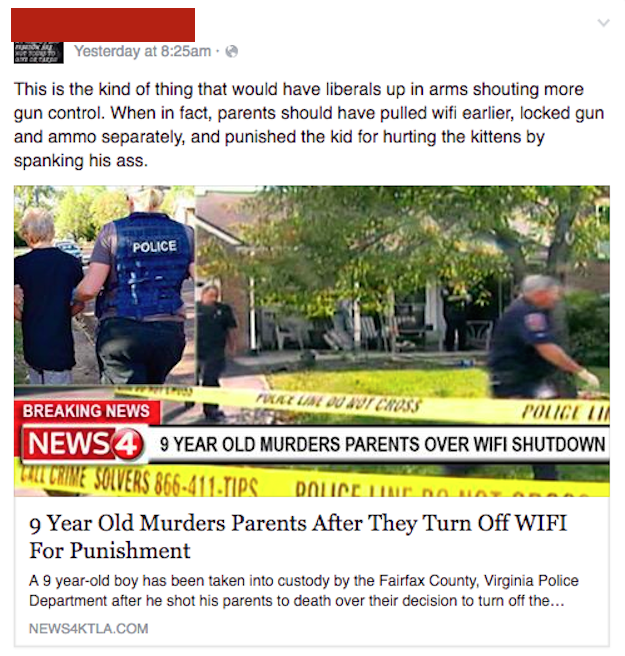 "Time to reasses the way that you treat your kids and put your hand on their behinds when they need it."

Even after being told the story was fake, people still wanted to make the point that today's kids don't get enough discipline.