A Canadian Farmer Is Growing The Most Beautiful Pink Potatoes
Straight from the field to your heart.
Johnny MacLean's family has been farming potatoes on Prince Edward Island since the 1930s. They grow 600 acres of tubers, but these days MacLean is all about a new spud that he says looks and tastes great. "I never eat anything that tasted like this."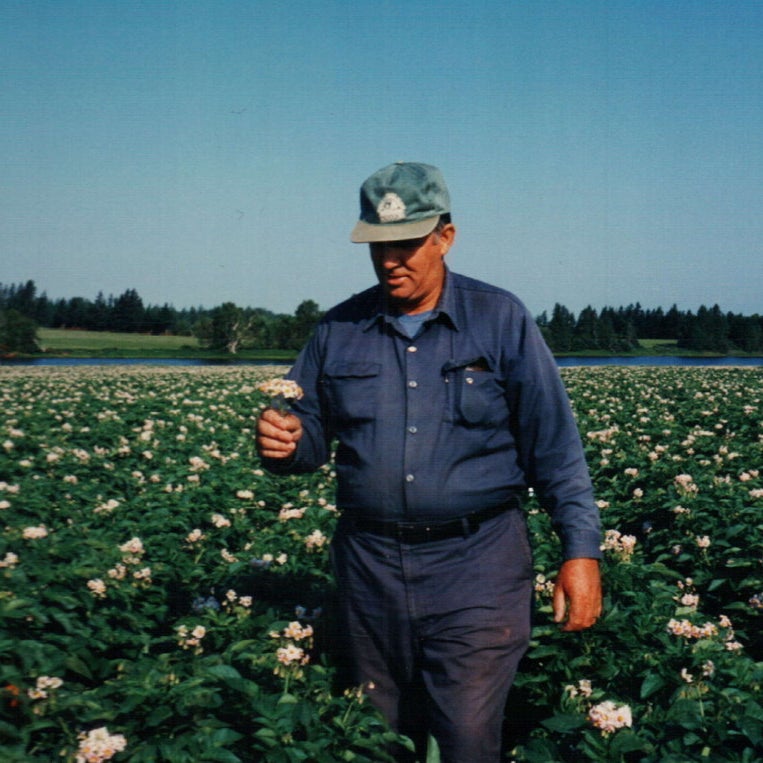 When MacLean first saw their pinkish eyes he felt they were smiling back at him, so he dubbed them "Smilin' Eyes Irish Gold." Look at these toothsome taters: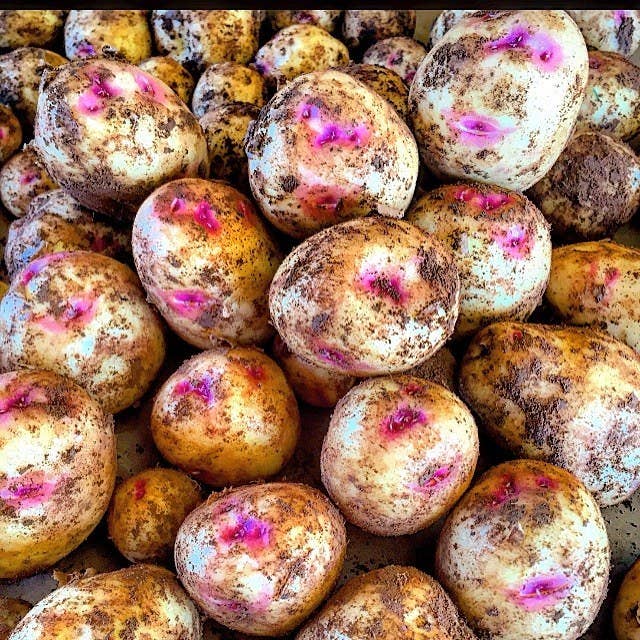 MacLean planted 100 acres of them in the spring. "I don't know where it's gonna end up but we have them around in our local stores and some in Charlottetown," he said. "We're just getting underway but we've had repeat business."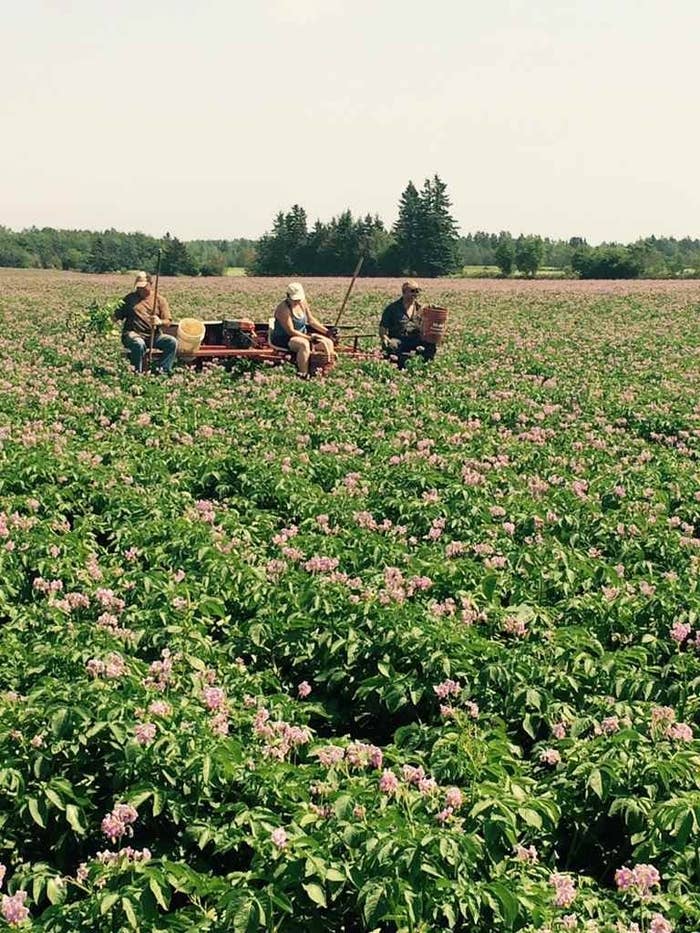 Along with their pink eyes, the potatoes sprout pretty pink flowers. "The prettiest field you ever want to see," MacLean told CBC. "People would stop there. I seen two, three, four cars stopped there at once, taking pictures. They're real pretty."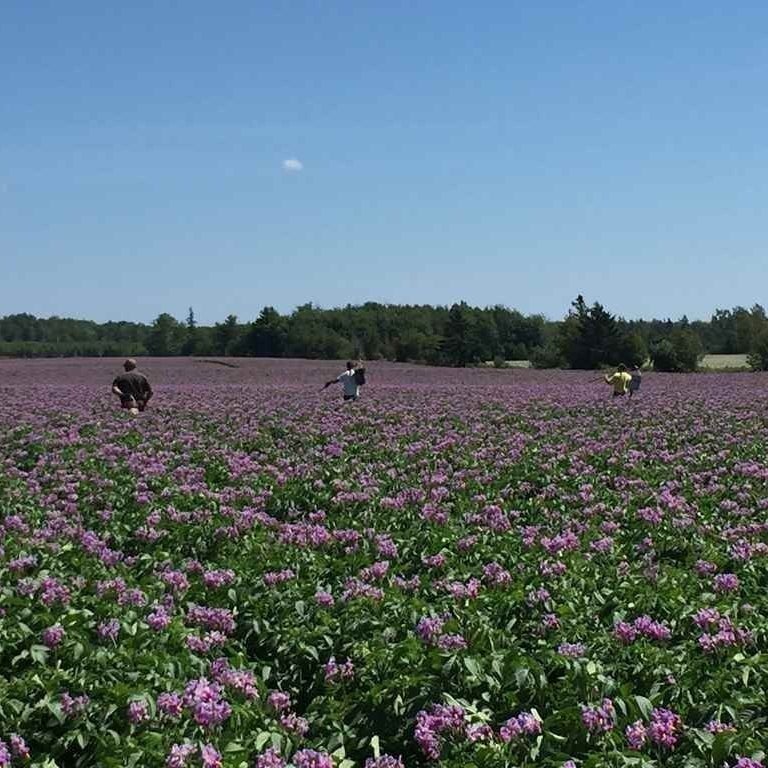 Smilin' Eyes are non-GMO and were created by combining different varieties of potatoes. The pink eyes and flowers are an unexpected result of the combo.
But for MacLean, it's all about the taste. "It's a flavour all its own," he said. "The way that they taste the best to me is baked and buttered, and my gracious they're good."