A Hockey Player Allegedly Got Drunk And Rammed His Truck Into A Tim Hortons
What, no maple syrup?
Ryan O'Reilly is a centre with the Buffalo Sabres. He's also now facing an impaired driving charge after allegedly driving his snazzy truck into a Tim Hortons early one monring, according to a report from AM 980 in London, Ont.
O'Reilly very recently signed a lucrative contract with the Buffalo Sabres. Close to two months ago, he shared this photo of his new green Chevy truck. It is allegedly the vehicle that he drove into a Lucan, Ont. Tim Hortons early in the morning.
O'Reilly recently deleted his Twitter account, but his Instagram account is still live. People are now posting comments about his arrest on the photo of his truck.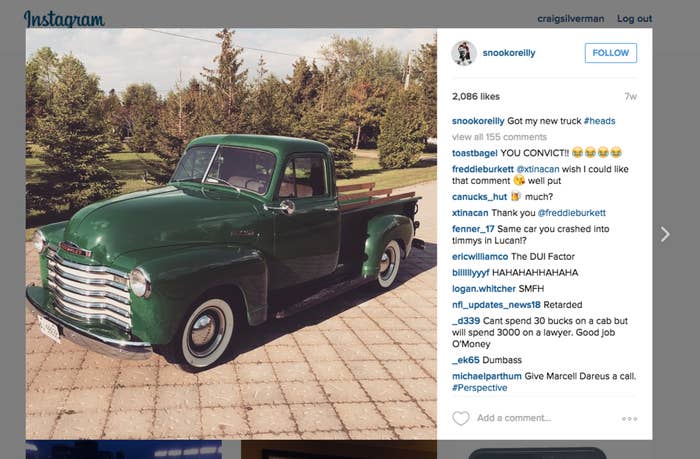 People also can't help but comment on the alleged crime's painful combination of Canadiana.
It happens to the best of us, according to this guy.