The job market sucks, your student debt is grim, and Baby Boomers won't retire to help you move up. Such are the complaints of many Canadian millennials. But a report from TD Economics suggests they have it better off than their American counterparts.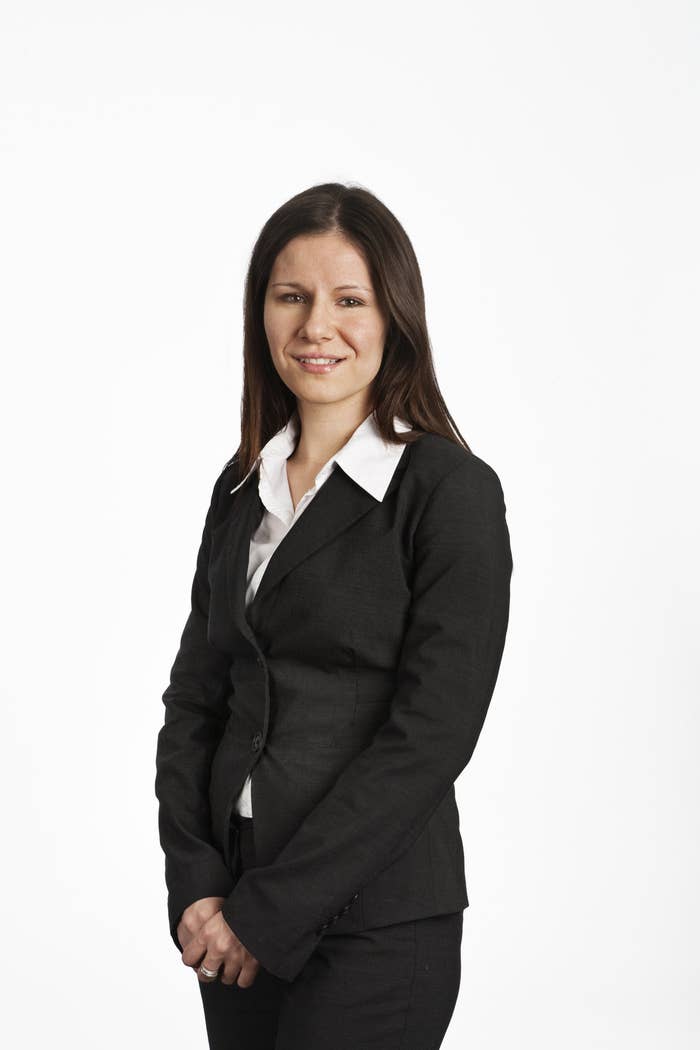 "Every time we hear about millennials people think about youth unemployment," Petramala said. But the unemployment rate for Canadians aged 25 to 34 is 6.7% — nearly four points lower than what their parents experienced in the early 1980s.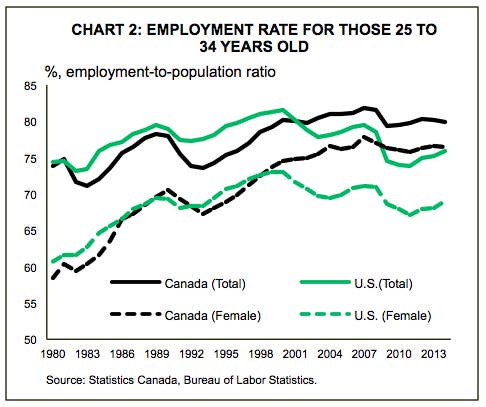 This chart of personal income shows Canadian women have seen their personal income grow steadily over the past 20 years. More women are entering and staying in the workforce, and they are earning more. (Though still less than men.)
As shown below, women are driving growth in household income for Canadian millennials versus their American counterparts. The report said the rise in income coincided with the "expansion of parental leave in Canada from 10 weeks to 35 weeks" in 2000.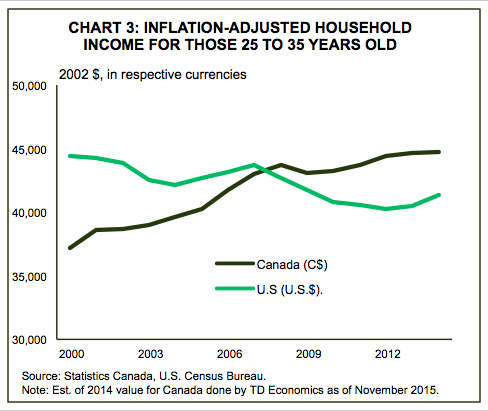 Home ownership is the primary driver of wealth creation for Canadian millennials. They have a higher rate of home ownership than Americans aged 25 to 35, and were not hurt by the economic crisis of 2008/09 that severely affected U.S. real estate prices.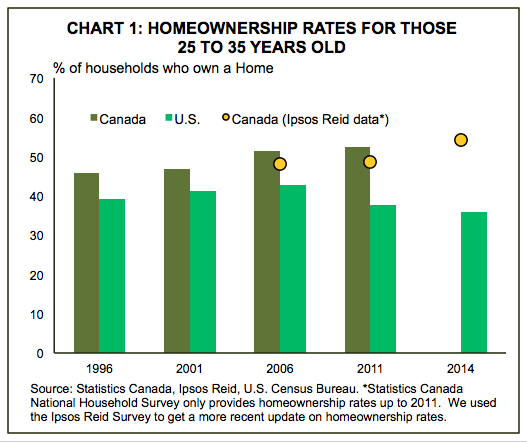 The final trend of note is debt. This chart shows that American millennials pursue advanced degrees more than their Canadian counterparts. This, combined with higher of tuition in the U.S., often leaves Americans with more student debt.