Toronto Mayor John Tory made a bit of a faux pas yesterday when he said at a press conference that Kanye West was Canadian. Lots of folks seized on the remark, including us.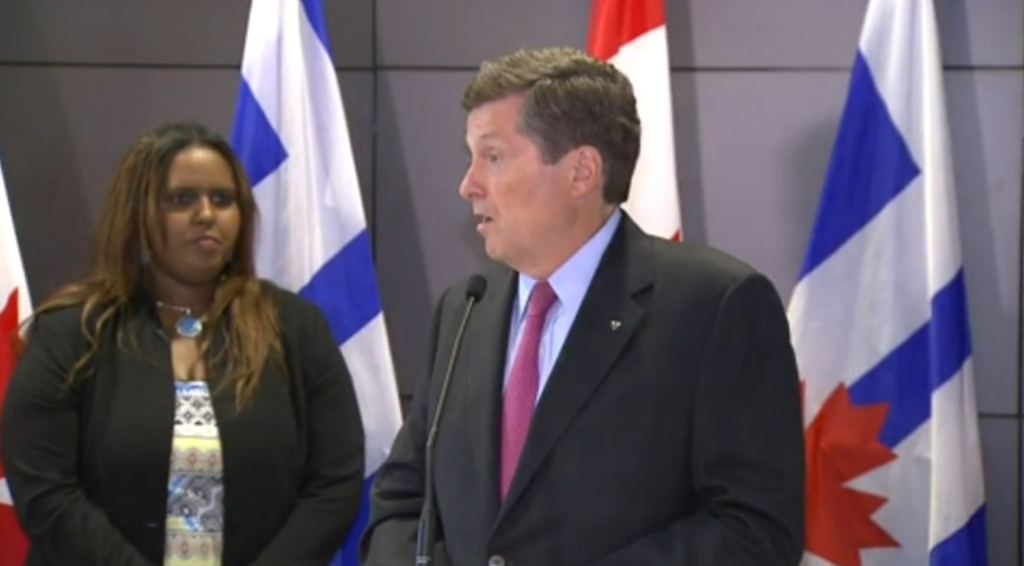 But it seems he's a changed man.
It seemed normal when a little before 7:30 a.m. he tweeted out a request for Torontonians to suggest where the popular "Toronto" Pan Am Games sign should be displayed in the future. OK, civic pride!
Then things started to go off the rails. The mayor trolled Ottawa and its mayor by suggesting the sign be put in front of where the Senators play.
Just after 1 p.m. the mayor tweeted out a video of him listening to a Kanye West song while taking the subway. He tagged Kim Kardashian in the tweet. He hashtagged it hard.
In the video, the mayor puts on a pair of sunglasses and a ball cap. He attempts to nod his head to Kanye's "Stronger" while waiting for the subway. We see where you're going with this.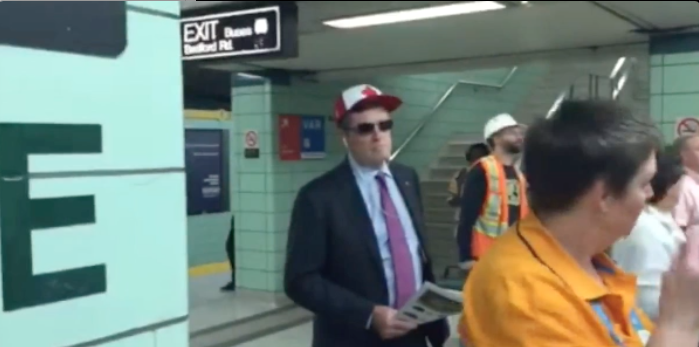 Then Tory did an approximation of nodding his head to the music. Things are starting to not be OK.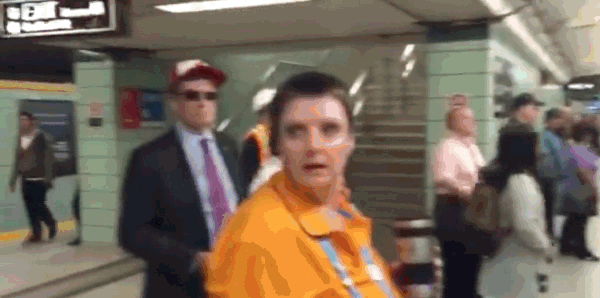 Mayor Tory gets on the subway and opens a copy of what appears to be the Toronto Sun. Hidden inside, like pornography, is the issue of Rolling Stone with Kim Kardashinan on the cover. He ogles her.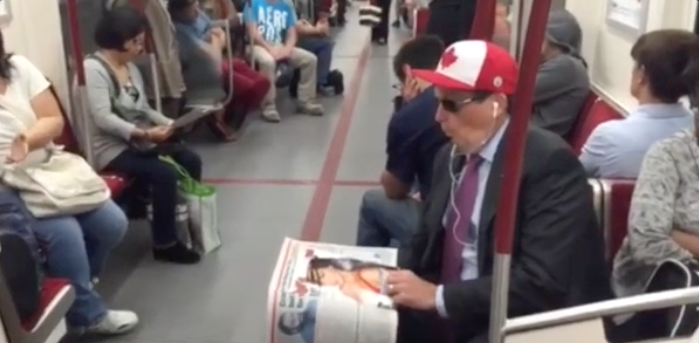 Now reporters are asking the mayor's office to comment on whether Tory was fondling the photo of Kim Kardashian.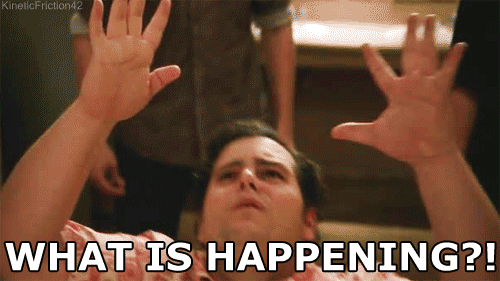 But, yes, things could be worse.