When he's not posing next to a fridge full of Colt 45, Tyler Lemco is out on the streets of Montreal putting up election signs for himself.
Lemco made five signs with his smiling face on them. He's not affiliated with any party. And he really doesn't want your vote. As the sign says, "Not running for anything. I just wanted a sign."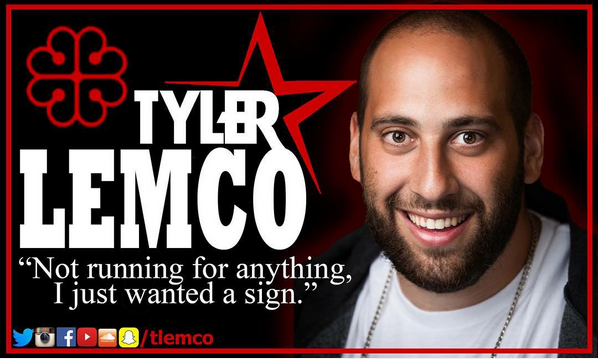 "I kind noticed that the Liberal ones were kids of dark and ominous and scary looking — they all look like bad guys from a Blade movie," Lemco tells BuzzFeed Canada. "I decided I'd try my hand at making my own."
"Like, what else am I gonna spend my money on? Food? Clothes? Nah, F that. Campaign signs."
Lemco also likes to pose with the signs, looking hard as fuck.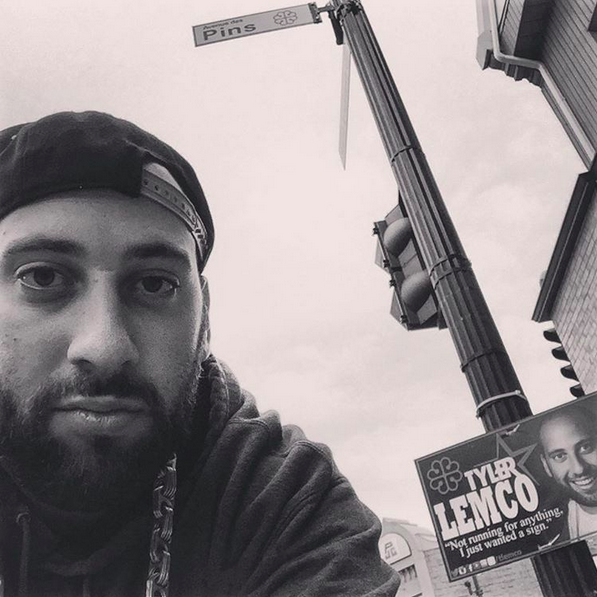 Seriously, though, he does not want your vote.

Like and follow BuzzFeed Canada