Just before 9 a.m. local time on Sept. 2, the Turkish news agency DHA reported that 12 Syrian refugees died after their boat capsized while sailing to Greece from Turkey.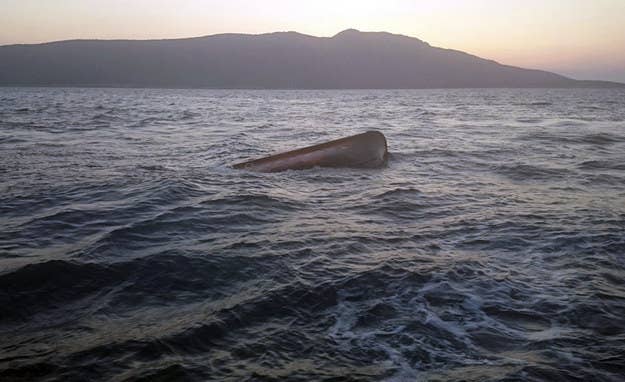 Those images travelled from Turkish news sources to Twitter users and eventually to the world. Many U.K. newspapers featured the images on their front pages. Leaders in countries such as Canada and Australia suddenly began talking about refugees.
New research published on Tuesday details how the images of Alan spread around the world, and the way they helped reframe online discussion from "migrants" to "refugees." Millions of tweets later, the images of Alan Kurdi remain iconic and impactful.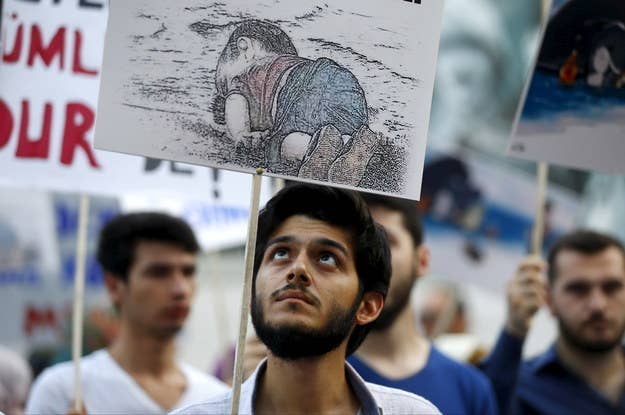 Francesco D'Orazo, the VP of product with social analytics firm Pulsar, analyzed mentions of "migrants" and "refugees" on Twitter. He found that as the Alan Kurdi photos spread, people began tweeting less about "migrants" and more about "refugees."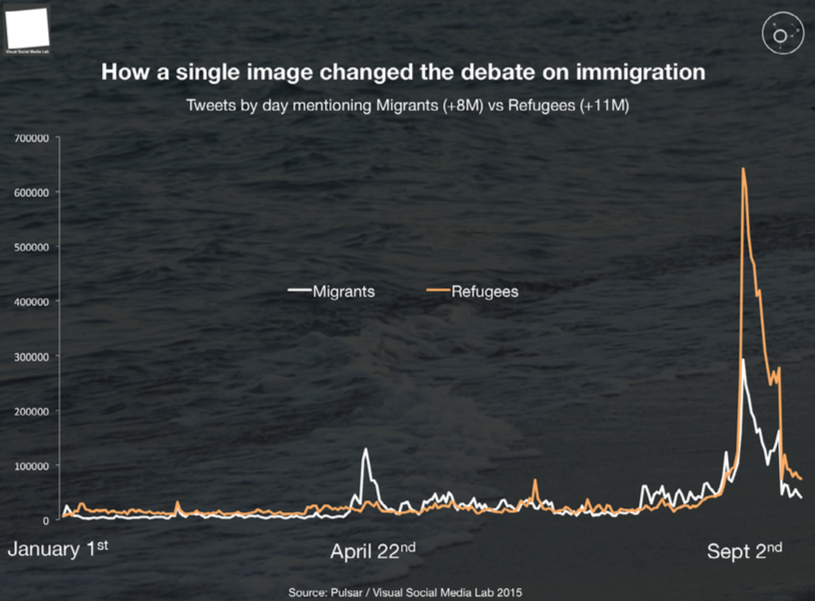 This switch from migrants to refugees was also present in an analysis done by the Google News Lab. When the Alan Kurdi story began to spread, Google searches for "refugees" spiked far more than searches for "migrants."
D'Orazio also examined how photos of Alan spread on Twitter. In the first hour, they circulated among Turkish users, thanks to a tweet from journalist Michelle Demishevich.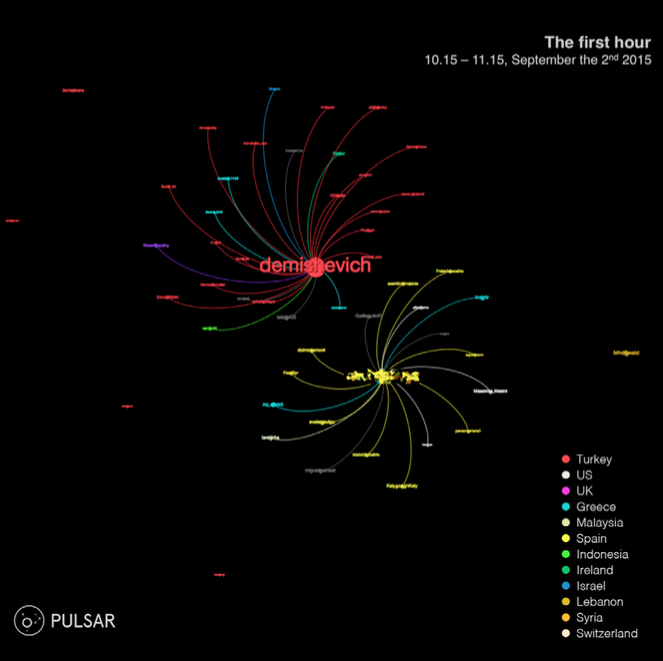 That changed in the next hour. "Journalists, activists like Free Syria Media Hub (@Free_Media_Hub) and politicians such as the ex Minister of Health in the Hamas government of Gaza, Basim Naim (@basemn63), are getting involved on Twitter," D'Orazio wrote.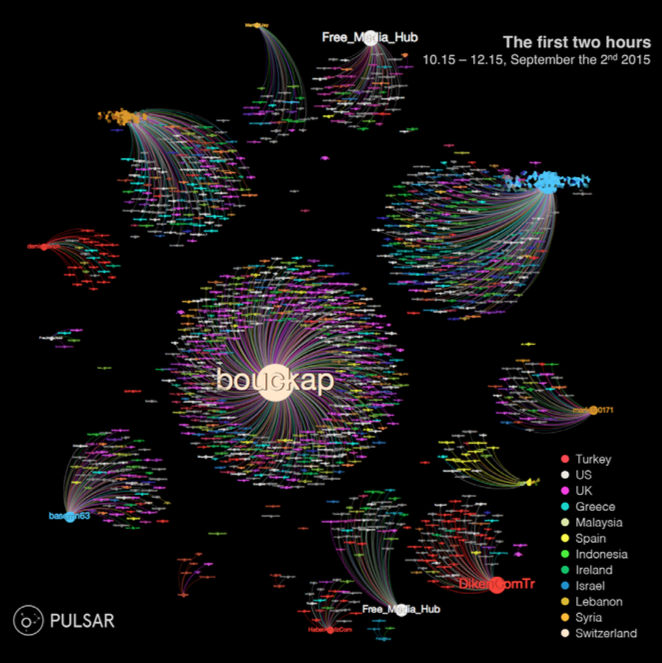 Just after noon GMT everything changed. Washington Post Beirut bureau chief Liz Sly tweeted a close-up image of Alan's body and said his death "is emblematic of the world's failure in Syria." It received more than 7,000 retweets.
D'Orazio found that even as the news articles began piling up, the story continued to be driven on Twitter by people sharing images, not links.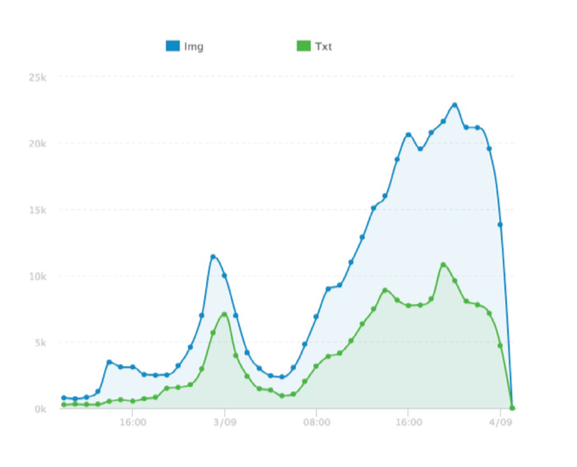 This graphic shows the path of the story from Turkish press to Turkish Twitter and onwards to mainstream awareness.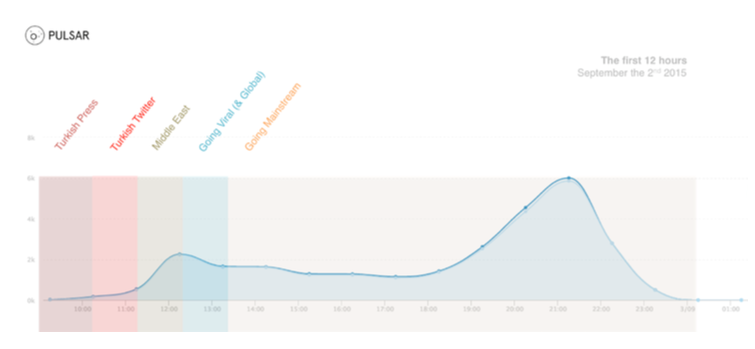 In Canada, the images helped make refugees an issue in the federal election, particularly after it was revealed a family member had tried to bring them to the country. The new government of Justin Trudeau is now bringing in 25,000 Syrian refugees.