Christie Hoos is the mother of Becca, 10, who has Down Syndrome and is also battling Leukemia. Hoos was at the hospital with Becca when she received a disturbing message from a friend telling her that Becca's photo was part of a Spanish ad campaign.
The ad was prominently displayed on a building in Madrid. At the same time Hoos learned of the stolen image, Spanish parents of children with Down Syndrome were expressing their outrage at the ad. Their concerns soon reached the Spanish press.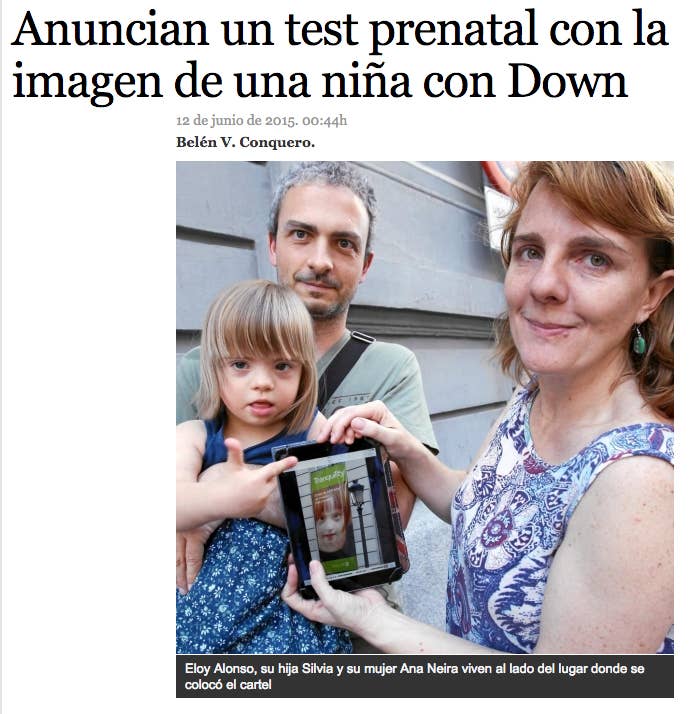 Meanwhile, back in Canada, Hoos blogged about the ad, calling it "disparaging towards individuals with Down Syndrome."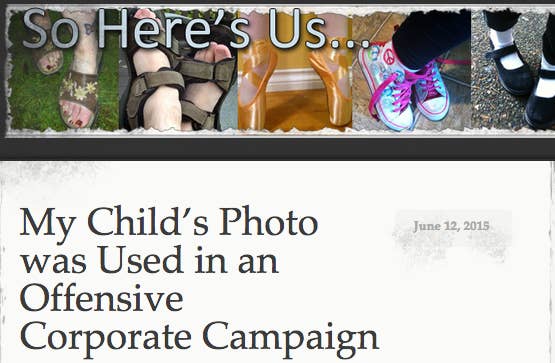 Parents of children with Down Syndrome in Canada and Spain were now united in their fight against the ad.
After receiving complaints, Genoma stopped using the image and removed the banner. The CEO published a letter saying the photo "was meant to convey a message of life and vitality to the healthcare professionals."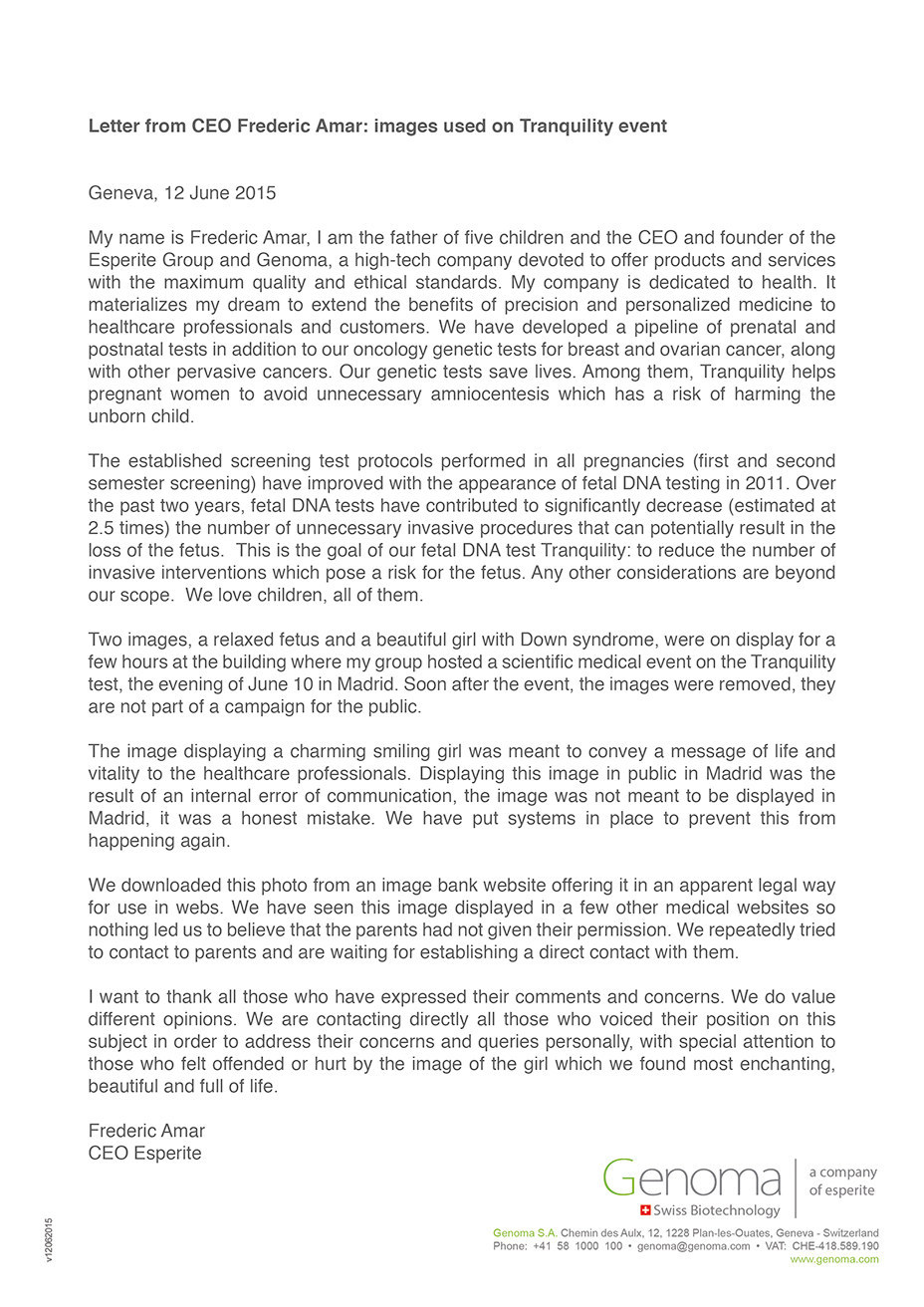 Hoos also discovered that the stock image website that sold the photo had removed its "Down Syndrome" page. She expressed thanks for "the efforts of computer savvy strangers driven by no agenda of their own, only a desire to right a wrong."
And now her blog prominently displays a copyright notice:
It should be obvious, and it certainly is enshrined in law regardless, but every picture and word on this blog (unless otherwise indicated) is the sole property of the author.