The KFC in Yellowknife, Northwest Territories has been in business for 47 years. Its massive bucket was a local fixture. But it recently served its last helping of the dirty bird.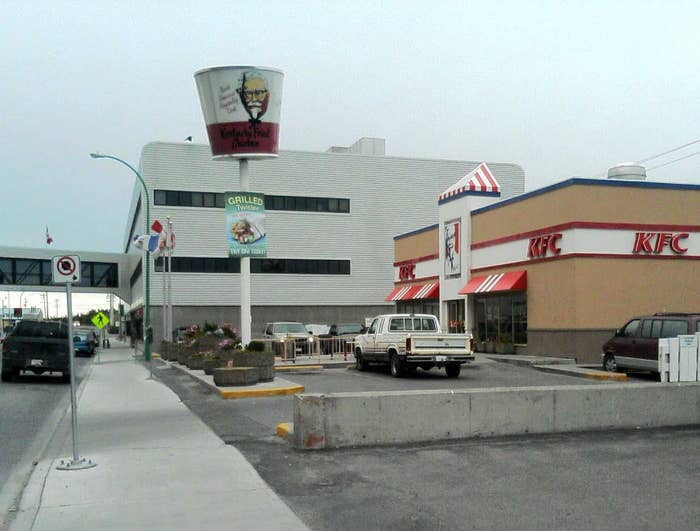 When news first spread about the closing of the KFC, people were overcome with finger-licking good memories.
Okay, maybe not all the memories were positive.
People bought some chicken and reminisced about the good old days when the gravy ran thick and the Big Crunches were plentiful.
Some suggested ways to capture what was being lost.
Others knew that nothing could ever really replace the majesty of demolishing a three-piece meal in the sanctity of your own home.
And now, ladies and gentlemen, please rise and take off your hats for the removal of the big bucket.
This guy works for the company that removed the bucket. He got to keep it. "I might make it into a hot tub which I think would be kind of cool or put it on top of one of the roofs in our yard," he told My Yellowknife Now.
Finally, it was closing day. The KFC would stay open until midnight. People lined up.
So. Many. Orders.
The chicken went fast. These folks got the last 10 pieces, according to one observer.
Have you ever seen a sadder sign in your life?
One last chance to take it all in.
The food ran out and they closed up shop.
And what's this?