Last year former President George W. Bush unveiled a series of paintings of world leaders. Our own Stephen Harper was painted. Here he is.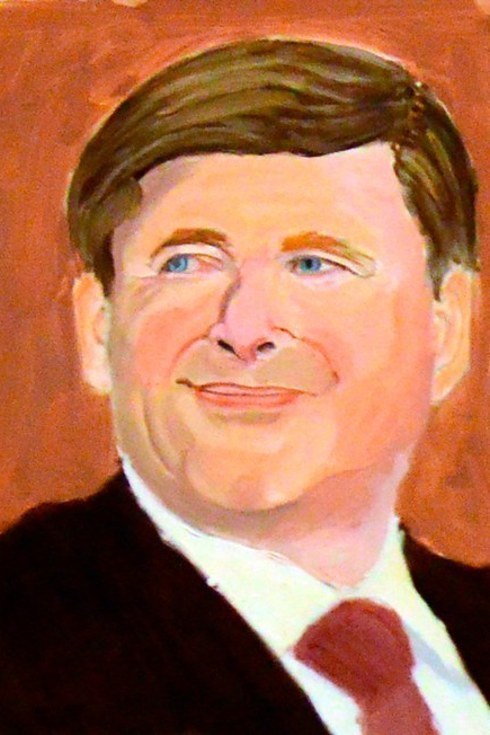 And here's a story published yesterday by The Lapine, a satirical Canadian website. Satirical as in not true and meant to be funny. Like The Onion.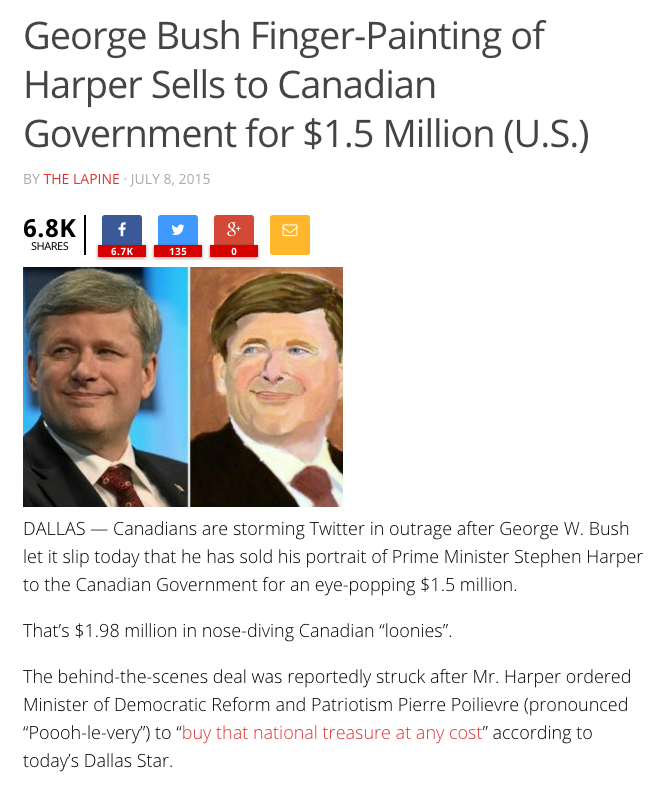 Thanks to the fake news article, people have indeed taken to Twitter to talk about this story. See how they did that?
But the real place where it is taking hold is Facebook. The story has generated over 7,000 likes, shares and comments on the platform.