This Crazy Hoax Claims The Saudi King Funded Benjamin Netanyahu's Election Campaign
The fake story claimed the Saudis gave Bibi $80 million.
Several English-language websites in the Middle East and at least one big American blog fell for a fake story that claimed Saudi King Salman bin Abdulaziz Al Saud financed Israeli Prime Minister Benjamin Netanyahu's re-election campaign to the tune of $80 million.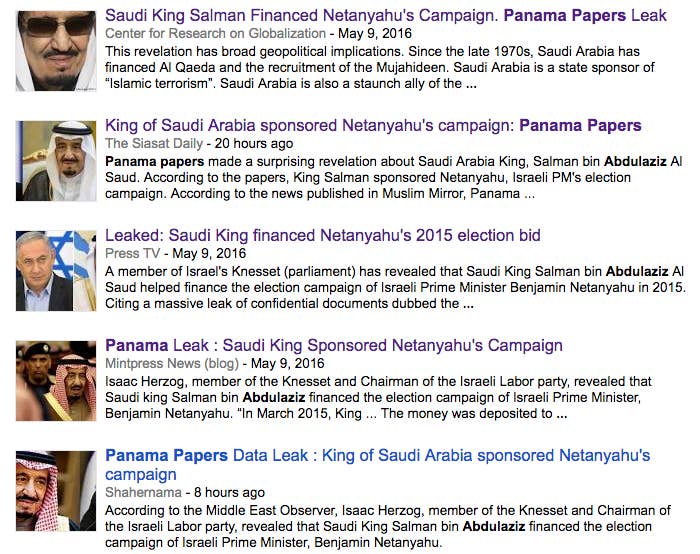 The fake story appears to have originated with the Middle East Observer website. It published a story on May 8 that consists of the fabricated Herzog quote and several paragraphs of background information on the Panama Papers.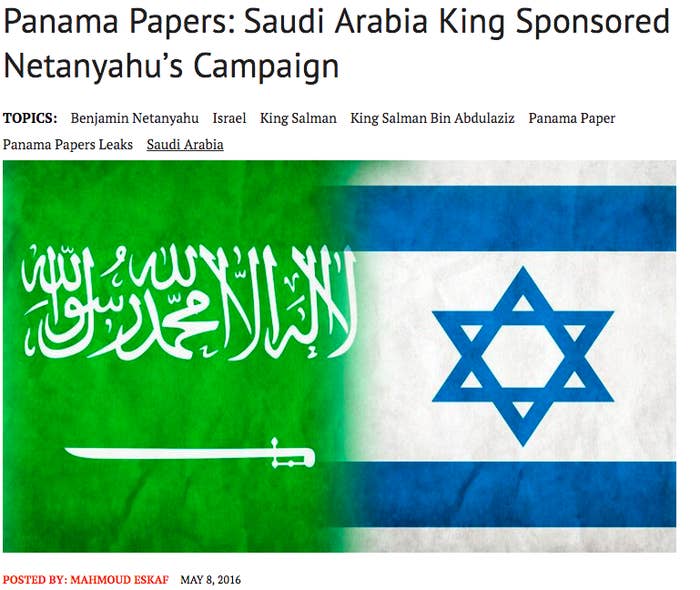 As of today the original fake story has generated over 25,000 Facebook interactions. There have only been a few efforts to debunk the hoax. Israeli journalist Yossi Melman tweeted that Herzog himself said the quote was fake.
The story has benefitted from influential exposure on Twitter. Left-wing British politician George Galloway, known for his stridently anti-Israel views, retweeted a version of it to his 250,000 followers.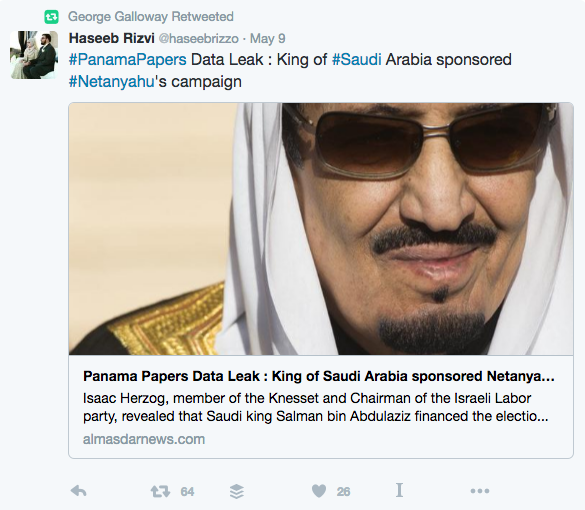 Author Dee Lestari retweeted the original fake to her nearly 1.5 million followers.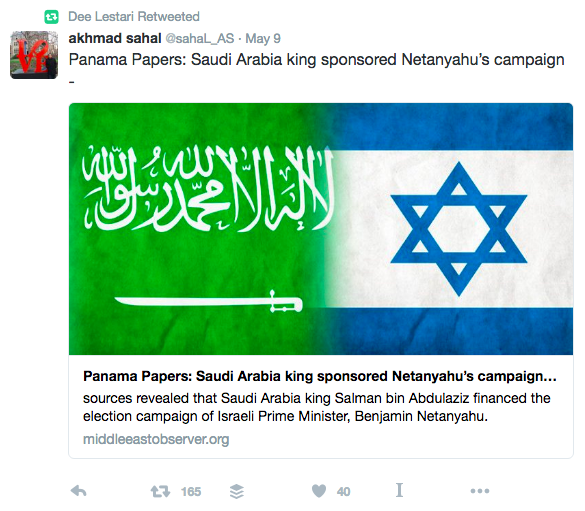 Boing Boing was one of the larger online outlets to run with the story. Its post originally cited Al-Masdar News and presented the Herzog quote as credible.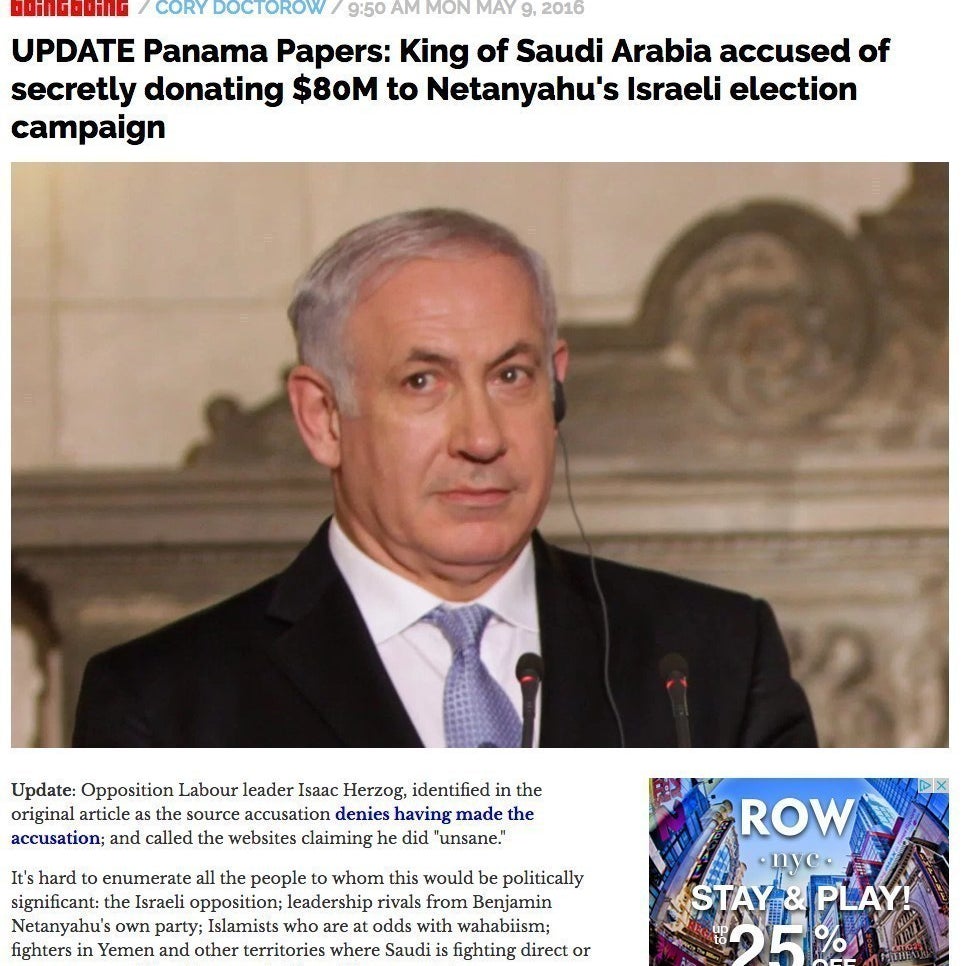 The site later added an update to link to the Melman tweet with Herzog's denial.
Boing Boing eventually deleted its post altogether. Anyone following the URL now gets an error page. But the cached version is available here.

As the story continues to spread in English, it appears some Arabic sites are publishing fake news follow-ups about the Netenyahu-Saudi connection, perhaps to generate traffic. This story, for example, claims Netanyahu is now planning a visit to Saudi Arabia.