Like the earth orbiting the sun, one of the fundamentals of human existence is that people on Facebook will share false memes about Facebook. One hoax that continues to circulate is the claim that the social network plans to charge users: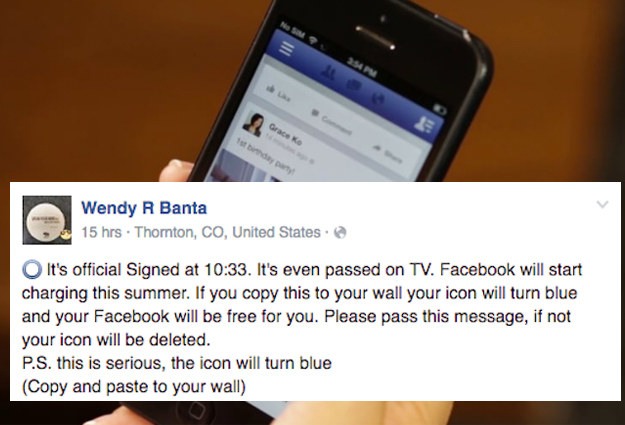 This hoax has been around since at least 2009. Earlier versions were longer, all-caps messages that cited specific prices for Facebook users. These versions also referred to a magical blue icon that will set your account free for life. It continues to be shared, too: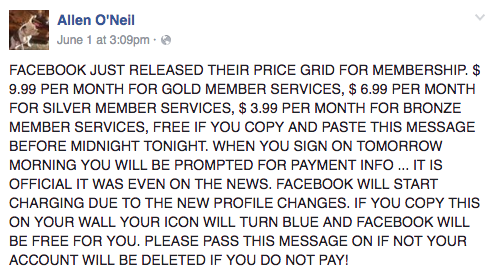 As a result of these messages, Facebook has at least two different questions related to charging users in its Help Centre. Both say the company will never require users to pay.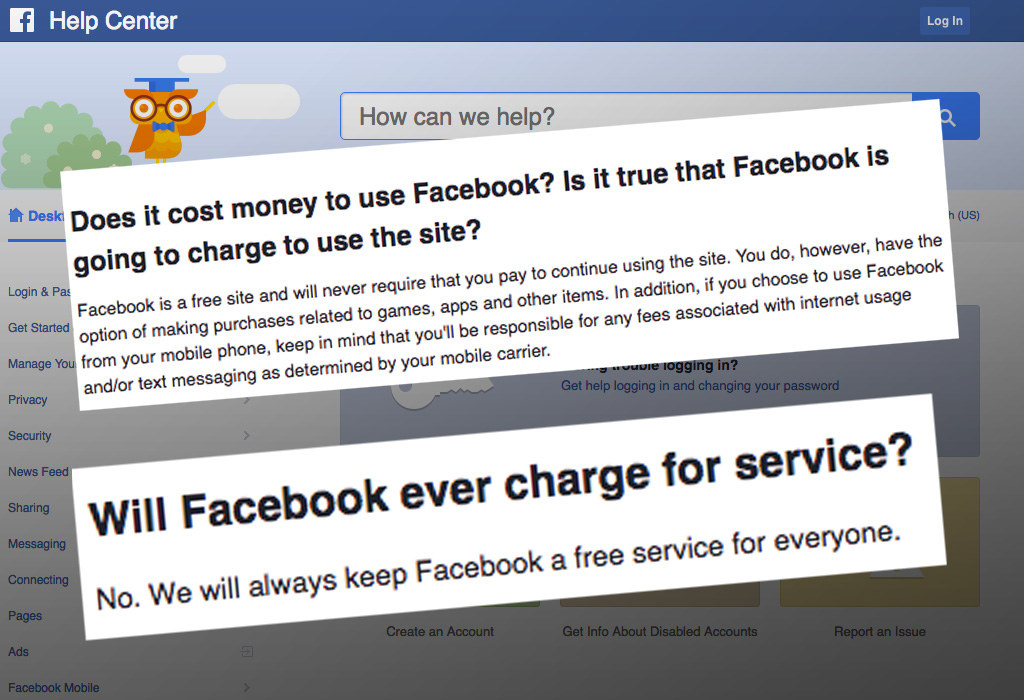 This hoax sees a spike in sharing every year or two. Back in 2010 a Facebook group sprung up claiming that Facebook would reverse plans to charge users if the group managed to amass 300,000 members. It continued to attract new members/comments for the next two years: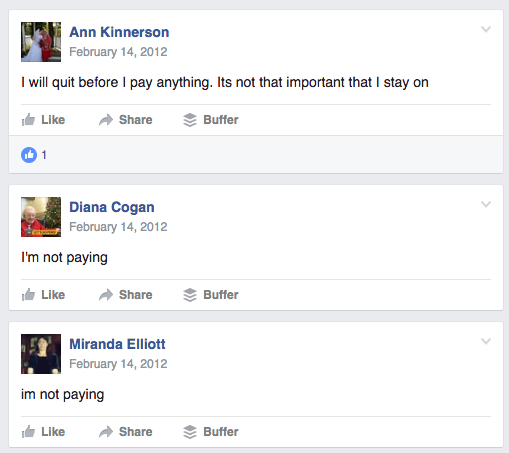 One reason why the hoax continues to spread is that people will share it even if they suspect it's not true. This woman posted it and added "Just in case" at the end of the message to indicate it may not be real.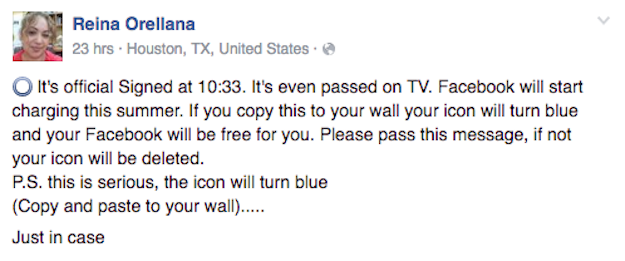 Another user shared the message and a commenter told her it was a hoax. "I know but just in case lol," she replied.

Meanwhile, a much better meme about Facebook is also making the rounds. It warns people Facebook will "begin stealing your undergarments at midnight tonight if you don't copy and paste this message in the next 37 seconds."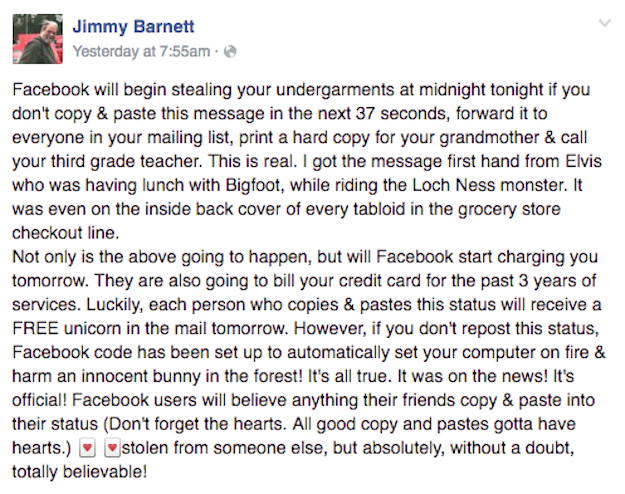 Looks like there are no comments yet.
Be the first to comment!