1.
The RCMP in Saskatchewan took "Ice Ice Baby" and transformed it into the most dad rap about winter driving you will ever read, and then immediately try to erase from your memory.
People were into it, and it compelled at least one man to order his snow tires "rite-now."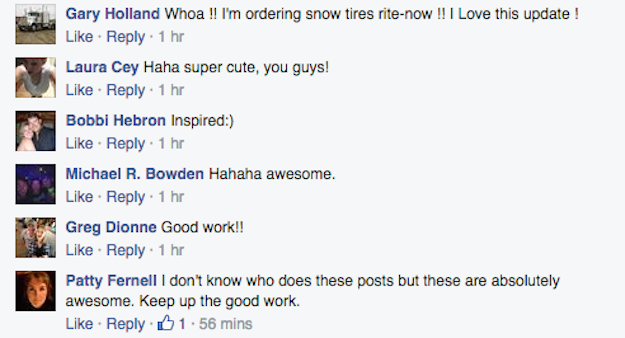 2.
Edmonton Police then came at the RCMP with their own winter driving rap, set to the the theme from the Fresh Prince of Bel-Air.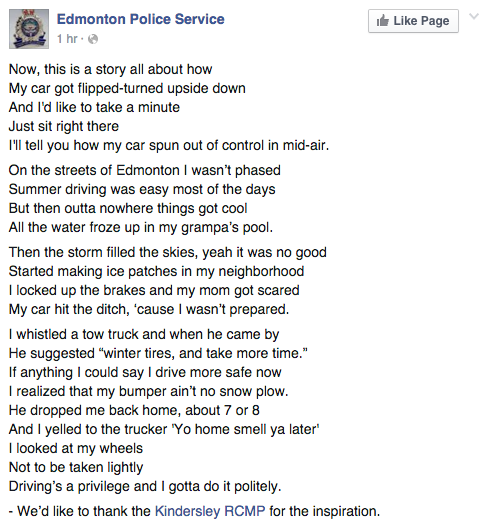 3.
And Kindersley RCMP came back hard with... The Spice Girls?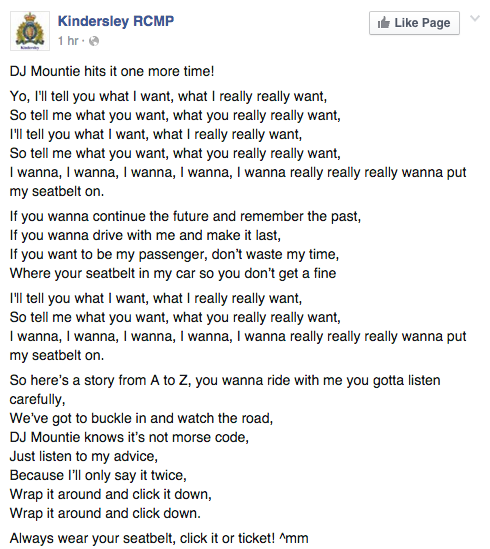 4.
Which then caused Calgary Police to bring the Canadian winter version of "Baby Got Back."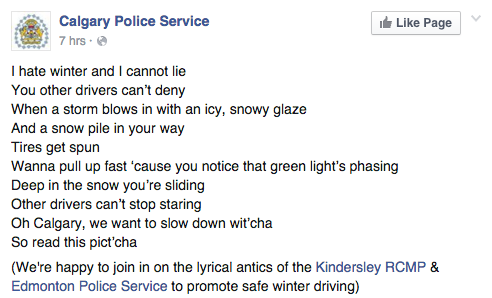 5.
Meanwhile, Manitoba RCMP dropped a Game Of Thrones reference as part of a reminder about scraping your windsheild.

6.
Thunder Bay cops gave everyone a pep talk before a big snowfall. "Cheer up little Buck-a-Roo! You're a Canadian, you grew up with this and you can deal with a little bit of ice and snow, right?"
7.
And then followed that up with this winter tires notice.
8.
Edmonton Police took a Christmas classic and gave us: "On tires! On wipers! Be Safe this season!"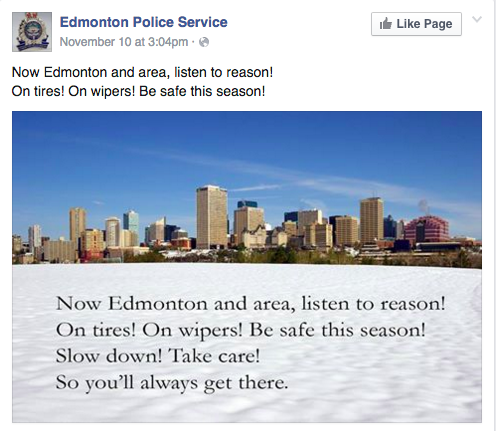 9.
And Toronto Police earned some cred by evoking Adele to greet the first real snowfall of the year.

Like and follow BuzzFeed Canada