22 Times Community Mailboxes Totally Failed Canada
Delivering nothing but frustration.
1.
Like this Nova Scotia woman, whose mailbox flooded anytime there was heavy rain. Here she is with her drenched voter card for the federal election.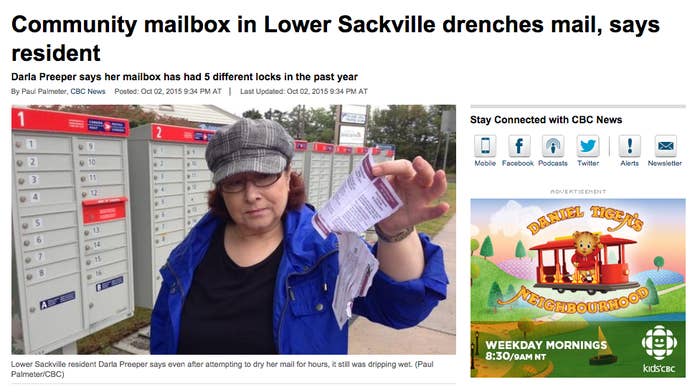 2.
This man in Quebec couldn't reach the mail at the back of his mailbox. When he complained to Canada Post, it asked him to get a doctor to fill out a form with the dimensions of his arms. Then maybe they would install a sliding tray in his mailbox.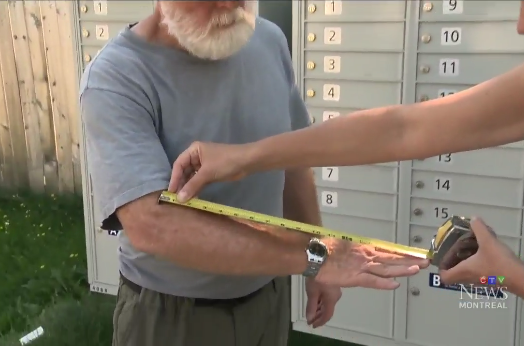 3.
Meanwhile, a bunch of his neighbours had taken to using barbeque tongs to extract their mail.
4.
But tongs are no use when you have a big package stuffed into your tiny mailbox and it inevitably rips as you try to pull it out.
7.
This guy's community mailbox was installed more than two kilometres from his house.
8.
His wouldn't open at all when it was too cold.
9.
One family in British Columbia had their mailbox broken into repeatedly, which resulted in identity theft and a stolen cheque for $10,000.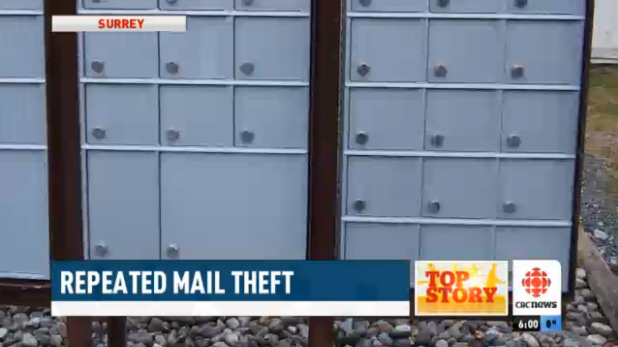 10.
Here's another burglarized community mailbox in Alberta.
11.
The placement of mailboxes also drove people nuts. This one was "carefully sited away from any pesky sidewalks."
12.
"No streetlights, no sidewalk, no parking."
13.
Yep, make sure people have to be park on the road to get their mail.
14.
Then there's whatever this was.
15.
This single image sums up the accessibility problems with community mailboxes.
16.
Montreal mayor Denis Coderre was so incensed by what he said was the placement of a community mailbox without consultation with the city that he took a jackhammer to its foundation.
17.
Let's also remember the times when carriers would leave the mailboxes completely open.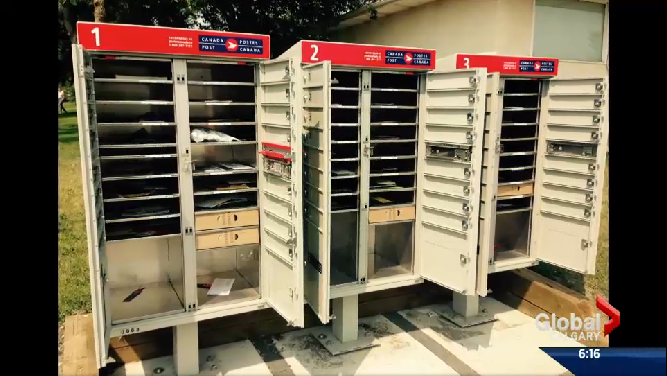 18.
A thief's paradise.
19.
Yep.
20.
Even when mailboxes were locked up tight, there were still problems. A man in Ontario discovered that his key could also open several of his neighbours' mailboxes.
22.
And finally, this: "Over the past six months, Canada Post has lost three packages for me, all of which it claims to have delivered. I think I discovered the reason why today."
Like and follow BuzzFeed Canada