Rebecca Dunbar was in line with her kids in to get their pictures taken with Santa. When one of her year-old twins began to fuss, she nursed him. Dunbar was next up, so she asked Santa and the photographer if they could take a photo while nursing.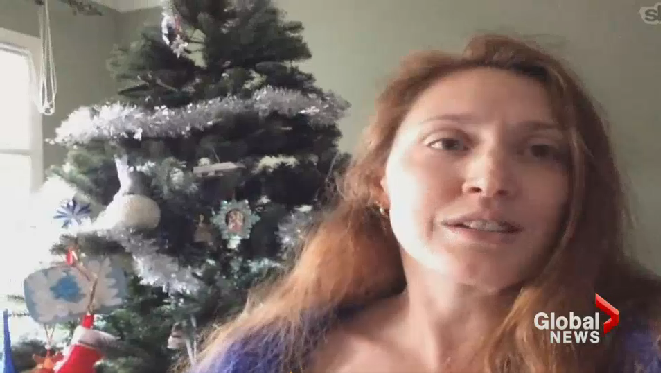 This was the result. A happy, nursing mother and child, with Santa playing along. She posted the photo to her Facebook profile with a caption that promotes breastfeeding. Her friends loved it, she told the Canadian Press.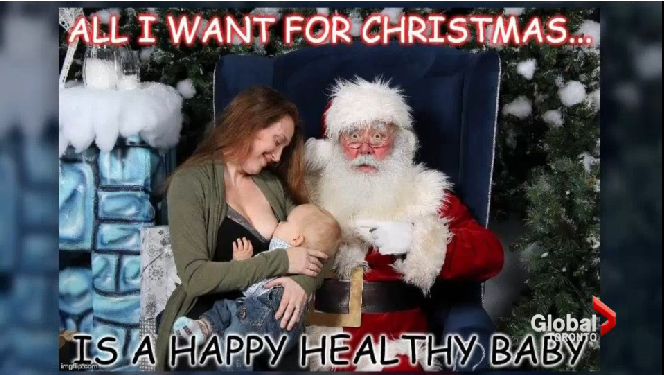 As the photo began to spread online, Dunbar began to receive an overwhelming amount of negative feedback. In the end, she told CP, she estimated that 75% of the comments were critical of her. Some called her an "exhibitionist" or "attention-starved."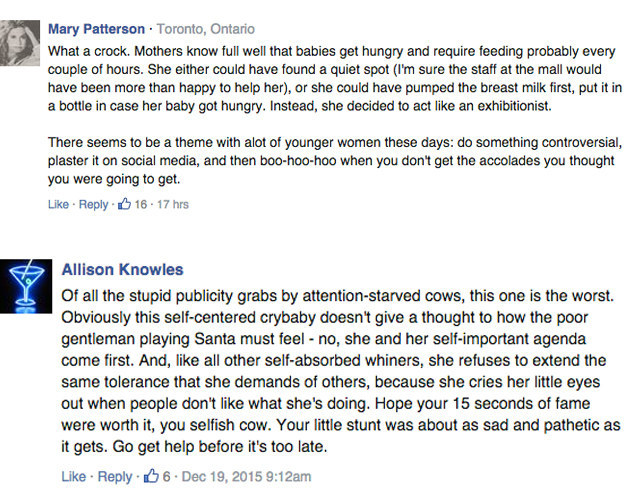 In response, Dunbar eventually decided to lock down her Facebook profile and to make the image private.