The 16 Most Hilarious Excuses Offered By Canadian Drivers To The Police
"You are wasting your time, I have driven way more drunk than this!"
The Abbotsford Police Department in British Columbia has an annual tradition they call "Driving Excuses Week." It tweets out the funniest, strangest, and most pathetic excuses offered by drivers who have been pulled over.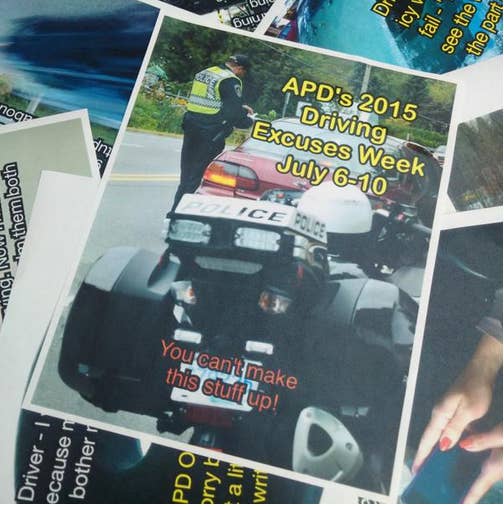 1.
Let's begin with the drunk guy riding a lawnmower on the sidewalk. What did he tell the police?
2.
Here's another drunk driver who thinks they're pretty smart.
3.
This driver had a very logical reason for why they only scraped off a small part of their windshield in winter.
4.
Witness the infallible speeder logic.
5.
A shirtless motorcyclist was speeding and wearing Crocs. Surely they had a good excuse?
6.
Here's how to make an ass of yourself in front of the police.
7.
This driver is a liar and is also terrible at remembering faces.
8.
Yet another police ID fail.
9.
This driver tried to pinky swear their way out of a ticket.
10.
Here are some people who thought they could fool the officer with a bit of misdirection.
11.
12.
13.
Awesome cop comeback number one.
14.
Awesome cop comeback number two.
15.
Another example of how drunk drivers are not good at talking to the police. (Which is probably a good thing.)
16.
Aaaaaand finally, we have the most amazing drunk driver fail.